Trigger warning this goes all to all of you young ladies out there going through it You are unique and special don't let anyone tell you otherwise you have the rest of your life to live your dreams and make marks along the way Don't let anyone put you down love yourself first
Someone mentioned having a dream about the person. It reminded me of the dream I had. It was like I was watching it happen like a movie. My husband and I were walking in the woods together holding hands and then it cut to watching him watch us. After we were gone he out loud said something like I wonder what it's like to hold (Michelle's) hand and proceeded to walk out from where he was hiding and watching us was holding his hand out and swinging it pretending to hold my hand as he retraced our steps. It's dumb but now that random dream bit is just knocking around my head and it's really unsettling. I remember I woke up crying when I first had the dream. I can't remember but my husband may have been asleep so he wouldn't have noticed because I probably was quiet about it. I don't know how to talk to him about it because the person was someone I cheated on my husband with. The whole time he made me more crazy and convinced me he was the only one who could help me. He would purposefully try to get me pregnant and then act like I was over reacting for being upset. He slowly made it clear what he was capable of without ever actually threading me. I'm still terrified of running into him even when I'm out far away. I know what I did to my husband was wrong but I don't know if I deserve to lose my sanity over it. I don't know when I started forcing myself to forget things how young I was but I feel lucky to be able to forget any amount of him. Some of the things he made me believe I still kind of do. They're not things most people would believe you could make another person believe.
I was raped. It was so traumatic that my brain blocked it until recently. I never told anyone even after I got the memories back. I didn't tell them until I couldn't keep it inside anymore so I had to tell someone. I told my sister and her response was : "that explains a lot" Is that a normal response?
Trigger Warning: panic attacks and ranting My rapist's mother keeps trying to add me on Facebook with different accounts. Ugh I find it so triggering! Everytime I see her name and face I get flustered, panic takes over my body, and I feel like the barely 16 year old girl again being told by her to hug "him" and make up. I feel like the 20something woman that she slipped a $100 bill into my pocket while I was sleeping, to get me to "get over it" and stop being so selfish. Words can't describe how awful this feeling is. I'm trying not to let it ruin my day. Time for some extra self-care methinks.
I just recently realized I think I was assaulted by a girl I used to talk to, but I'm not sure if it counts or not. I went to her house when she was having a party. I was drunk and high and laying on the couch incapacitated. She did it then. I was too out of it to say anything. I still have nightmares about this. Was it assault?
I need to vent something out before I do something stupid. I'm going crazy in my head because my mother is bringing a man (he husband who she's been separated from for 7 1/2 years) around that called me work and threatened to kill and rape me. This happened about 3 1/2 years ago. All of a sudden she wants to get back together with his because she "loves" him. This man beat my mother would bite he face, pushed her down the stairs while pregnant and sat on her stomach also while pregnant. I just moved back in with my mom to save money and go back to school and that obviously not happening. I asked my mom that if I'm home I not be around him and to go to the basement so I can make food and go back up stairs or go outside until I'm done which wouldn't be long maybe like 15 minutes (the time it's normally takes them to smoke) I told my mom that I don't approve of this at all. I don't feel safe around him or comfortable. I'm constantly scared especially at night when I go to bed. I've been barricading my door and loosing the laches on my window incase I need an escape I'll have time to jump out the window. My mother won't agree or compromise with me it's just what she wants. She now takes his side and is saying that he would never have done that, and I told her the police were even scared for my safety they took my mug shot incase I ended up in a ditch or if he mangled me to the point they wouldn't recognize my face. The police made me move and asked if I would quit my job but I refused to quit because I love my job. So now I'm having to stay in my room because he's down stairs and she would go outside or in the basement so I can make food. This morning I couldn't even make a lunch for work because he was down there. So all day I've had a granola bar that I found in my purse and one of the girls at work gave my a water bottle. I don't have enough for a deposit on an apartment and I'm stuck I'm constantly in a dark place and I'm just extremely exhausted and tired I can't do it anymore I just want to go to sleep and never wake up. Lately I've thought more vividly about suicide. I have no idea what to do
- i have lived thru divorced parents NOT once but twice - which left me feelin like there was somethin wrong w/me - i have lived thru the rejection of my real father NOT wanting me, walkin out N never seein me again, 2 my step father who abused me - which left me feelin like i was worthless, no good, a piece of trash, dirty, N mostly unlovable. - i lived thru growin up in a domestic violence home watchin my parents fight N beat the tar out of ea other NOT once but in both her marriages on a daily basis - which left me feelin scared all the time, i was always afraid when people would fight all the time or raise their voices, N afraid 2 disappoint any1 4 fear of some1 gettin angry but i also in a weird felt like it was a normal environment - i lived thru growin up in a home w/alcoholic parents, where they were drunk daily - which left me all alone N w/no1 2 trust. - i lived thru growin up in a home where i was abused ... physically, mentally, emotionally, verbally, N sexually includin bein raped several times ... includin bein raised as both sexes by my mother - which left me w/so many emotions N never knowin who i really was. - i lived thru my mother bcomin a preacher N using god 2 control N manipulate me - i lived thru bein married 2 a guy who was abusive mentally, emotionally, verbally, physically, N who attempted 2 kill me 3xs - once w/a gun 2 the back of my head N twice chokin me til i was unconscious. *** from birth til i was 5 yrs of age ... i grew up watchin my parents beat the tar out of ea other.  it was nothin 2 sit there @ the dinner table N watch them throw their dinner plates full of food @ ea other.  i rem seein my dad go after my mother w/a crow bar - every day was a fight w/them.  i rem my dad burnin my hands on a stove bc i accidently knocked a lamp over N burnt my sisters dress when i was 3 yrs old.  my mother finally decided 2 leave after my dad ran a gas line in their room N tried 2 kill her from the gas.  i rem always bein afriad esp when ppl would raise their voices or fight - i was very shy N always scared. *** when my parents split @ the age of 5 my dad would always kidnap me N tell me i would never see my mother again - [which he only kidnapped me 2 hurt her, bc he made it known 2 me all the time how he NEVER wanted me. N he even told me that when my mother was pregnant w/me he put stuff in her tea 2 kill me b4 i was born], of course the police would find me N bring me home.  my mother started drinkin N throwin parties - i rem helpin her 2 bed holdin the garbage can 4 her while she got sick N @ the same time her friend started molesting me - this all went on til i was 9 1/2 to 10 yrs of age.  my step father had started molestin me thru out the remainder of my childhood from age 10 til i was 19 N my step father raped me several times - the 1st time when i was 12.  after my mother found out bout the rape she did nothing - she actually blamed me 4 it happening N than continued 2 leave me home or send me out alone w/him knowin what would happen.  my own siblings hated me, bullied me in N out of the home N did nothin 2 help or protect me.   *** around the age of 12 my mother N step father started attendin a pentacostal church in long island NY N than it began the manipulation of god ... i was told daily that i was bein punished by god N when i was raped the 1st time by her husband i was told god was punishin me bc i was a bad child ... can i tell u that i have lived the 1st 40 yrs of my life NOT only bein deathly afraid of my parents but of god.  i was so afraid 2 do anythin wrong. my mother every sunday brought me in front of the church 2 b prayed 4 bc her husband couldnt keep his hands 2 himself N i was told it was my fault N even tho she would have every1 pray 4 my step father every sunday 2 b delivered from molestin HER child can i tell u that every sunday after church he was in my room molestin me. *** i rem durin all of this time prayin 2 god - i really wasnt sure if he was there or heard me bc bad things just kept happenin N honestly i didnt look 2 god as my father or did i kno if i could really trust him either .... but i rem askin god 2 give me a big brother that would look out 4 me N protect me, like some of my friends had.  i use 2 talk 2 him like he was an invisible friend, bc i didnt have friends or any1 that i could TRUST let alone 2 talk 2 N i wasnt allowed 2 have friends or participate in anythin outside the home bc my mother was afraid that people would find out bout her dirty lil secrets.  so in all honesty i was a prisoner in my own home til i was 19 yrs of age N married the 1st guy that was nice 2 me. when i left home my mother told me that god would punish me bc i didnt remain @ home N allow my step father 2 continue 2 molest me until god could heal him.  so u can imagine what i thought of god ... i thought i was gods example 2 the world or those around me what would happen if they didnt do what was right bsides the fact that i blieved god hated me N would NEVER do anythin 4 me.  so i quit askin ... *** growin up in the environment that i did N bein' raped several times i wont deny that i didnt try 2 kill myself bc i did.  i had no1 that i could TRUST ... my own family disowned me N turned their back on me. the only 1 i could trust 2 get me thru anythin was .... ME !!!!  i felt like god wasnt there 4 me so y would i trust him or ask him 4 anythin, bc when i did he sure didnt help me anyway. so i just blieved more N more in what my mother said 2 me bout god. *** my 1st marriage lasted 10 yrs N than i got married a 2nd time 2 a guy that abused me - physically, verbally, mentally N emotionally.  i rem being in this marriage N askin god if he was real 2 NEVER let me b as cold hearted as my 2nd husband was.  i was beaten daily N if i didnt take it - than he would go after my girls N i wasnt gonna let that happen.  it got 2 a point where i wasnt allowed 2 have friends or any1 in my life.  i rem slowly losin myself N prayin every day that god would take me. deep down i knew that the only way i was gonna get out of this marriage was if one of us was dead N i knew it was gonna b me.  i attempted suicide on a daily basis, btween overdozin on bottles of nyquil N alcohol @ a time 2 cuttin my wrist but 4 some reason god didnt take me.  2 deal i learned 2 body carve, the more i cut the better i felt - every time the blood would run out of ea cut i felt like the pain was drippin away.  *** i spent my whole life runnin from god bc i had a lot of mixed feelings i wanted 2 blieve that he was listenin N was there 4 me but that he had his reasons 4 NOT being there when i was a child.  well @ least thats what i blieved.
This has happend to me two years and 5 years ago I am now married and just had a baby but me and my husband are no longer talking due to me not opening up i al lost I have depression because he don't understand what flashbacks and not comfortable with you body and how I consistently blame myself for this happing to me
TRIGGER WARNING ⚠️ While I was waiting in line for Starbucks I heard a song that he sent me. All of a sudden I was transported back into his room, watching him force himself on me from his desk chair. For weeks now I've started to avoid the song. But today I listened to it again. The lyrics are about him. It honestly makes me feel a little better. It's this old 90s song called Duvet by BOA.
tw haven't been on here in a long time but i feel like i'm losing my mind and i don't know what to do. i've been in a relationship with this guy for ~8 months and he has not done anything but worship me. he has been so respectful and caring and all of our friends have said how good we are for each other. but the other night we were at his place drinking with his friends and just hanging out. i got too drunk. we went to bed and started to have sex and then i passed out. he claims he dressed me and put me to bed when he saw i was asleep but i have bits of memories from that night that are telling me differently. i talked to him about it and he's sticking with his story. i know what i remember but he's trying to convince me i'm totally misremembering. this is so unlike him. i've been in a relationship like this before and this is not the type of person he is. i want to believe him but i could swear what i remember is true. i don't want it to be true and i just want to forget about it tell myself i'm making things up and move on but i feel something isn't right.
They made me work this ridiculous closing shift while my assaulter was there. My manger said he would put him on the other side of the store but I still saw him. I was in so much stress. I kept having anxiety attacks and I thought I was fine but seeing him just brought me back. And then now I'm at work today alone and I feel so anxious. I told my managers to let me do something els that requires me to be busy so I'm not thinking much but they still scheduled me like this.
I have ptsd bad from my last abusive relationship I get flashbacks bad of him hurting me and my fiancé gets some of what I'm going through but I still feel so alone in my ptsd and depression! How do you cope with ptsd my main struggle is loud noises how do you talk about it with your family I feel like they are walking on egg shells around me not to trigger me!
If anyone needs anyone to talk to, I'm free so message me 😁
Everyone was outside i was inside getting some pizza and he was getting ready to take a shower but the phone rang and i picked it up it was for him and so i yelled for him and he came out in a towel but as i was walking away he grabbed my hand and didnt let go then he kissed me and more wouldve happened if i didnt run out but they say nothing happened it couldve been worse but nothing happened even tho i almost i got raped i was only 14 he knew since i was 5 he watched me grow up and yet nothing happened it didnt mean anything to anyone and nothing was done 💔😔 my heart hurts it happened awhile back but today my mom said she respects him because he didnt go after my sister and they laughed not realizing what she just said 💔
Hello to all the wonderful survivors here, I just wanted to say I read all your posts. My heart breaks. I may not always respond because words seem inadequate sometimes. But I hear you, I believe you, I support you all. 💜
If anyone needs a friend I'm here for you
The things tht can never be tht hurts you because you want them to be 💔🖤💯🙃
Trigger warning Even though I'm alone I'm just sitting here resting and thinking about it seriously why am I so worried if I lived such a beautiful life and am an amazing person and have a lot of beautiful qualities and it doesn't matter what the next person thinks or says about me I love myself.Even though I'm deeply hurt and sometimes cry myself to sleep that's very important because I'm learning to self heal and not keep the hurt and worry and anguish I have inside.Although people and society are cruel,I ignore them and continue living my life and enjoying what I love doing be it watching tv listening to music etc,I'm happy regardless whatever you do to try to break me I won't fall whoever your send to try to intimidate me I won't stand there and let them try to knock me down I will stand tall and be the happiest and bravest person I know the demons won't get me evil will not defeat or stop me I may look weak on the outside but I'm stronger than you can imagine believing in yourself more and learning to love yourself is important smile more and stop letting others use you or talk down to you or make you cry and doubt yourself you are unique you are special as you are❤️❤️❤️❤️❤️❤️❤️❤️❤️
Here if anyone needs to talk
I hate myself. I hate my body for betraying me. I hate that I can't think of anything other than my father abusing and molesting me. I can never get it out of my mind. I feel like I deserved it. I want to punch myself. I want to break my hand on the wall. I want to suffer bc he made me feel like that's all I deserve.
Hey babez! I just want to let you know it wasn't your fault, you didn't do anything wrong. You will be ok eventually and if you need someone to talk to I'm here. ❤
⚠️ Potential Trigger: * rape, self harm, flashbacks, detachment* but no actual mention on the abuse in content ⚠️: is anyone in a new relationship since being raped who has PTSD? I went through something … very very severe and violent and I am having a lot of issues with my new (very understanding) partner and now I find none of my old techniques work so have resorted to using a lighter to burn Myself in Order to bring myself out of detached and dark moments as well as flashbacks. The 5,4,3,2,1 method is no longer working and nor is grounding and It is effecting my relationship. Any help would be highly appreciated. I love this man and I don't want to lose him… he also suffers with PTSD but the techniques I gave him help him, they have stopped working for me and my therapist won't see me as she feels it is only retraumatising me as it is bringing up the event…. But now the event is coming up again all the time anyway……… 😞 I don't know what to do, I am having hyper vigilance and mood swings again too. And when we do anything sexually I either go numb or feel violently sick. In the beginning it was fine I can't understand what happened to trigger it :/
Be kind to yourselves today, survivors 💜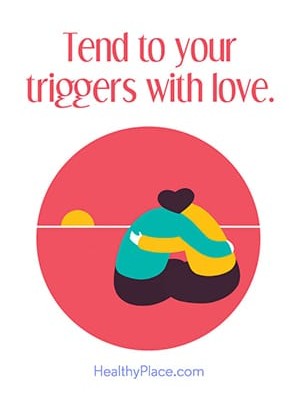 Hello lovely people, I wanted to let y'all know that I wrote a short story/poem.. one that comes from my heart.. that is full of emotion.. expresses my pain from multiple traumatic events I've had throughout my life. I'm in a place in my life where I am happy and I've healed so please know that I'm sharing this out of a place of wanting to share something special I've written and I want to touch people's hearts. It's not triggering for me to share. I've turned my pain into something beautiful. With all this being said, if you are going to be highly triggered please don't read it. If you are interested in reading it or you think it would help you connect with me or close a chapter in your life.. please reach out, I'd love to send it to you 💜 You all are so strong & loved😌🦋
I never thought I'd be the girl that would have to face this fight, If I could turn back the clock I would've stayed in that night. The night began with a group of friends at a local bar passing jokes, Where we shared laughs, some beers, and a couple of smokes. We went home with plans to sleep until the morning light, I didn't know one of a woman's biggest fears would happen to me that night. You started by whispering in my ear let me taste you, I clearly said no, there was nothing to misconstrue. You asked if you could remove my pants as I laid my head down for bed, Against my word you opted to do so regardless of what I said. I became numb as you started touching my body - you left me nothing to say, I remember you repeating yourself saying don't worry, it will be okay. I feel anguish and live through the memories of my body waking up to see, A man that broke my soul and put himself inside of me. As I laid there exposed and wondered of your intention, I felt powerless and thought "Why me?" as I felt your penetration. As my minds filling with confusion and yours was solely with lust, It created what felt like an out of body experience worsening with every thrust. You put me in this situation, and by playing your game of theft, You took away my innocence and now there's nothing left. As I lay mortified thinking you'll be satisfied enough to go, You had the audacity to go and force acts on another woman you met months ago. I regret not forcing you to leave after your first session came to an end, 'Cause now I'm held responsible for what happened to my best friend. You scuttled out in the morning because you couldn't find an excuse to use, To justify why you raped two women after mixing your cocaine and booze. You claim you don't remember your acts and overwhelmed us with apologies, Yet you asked who all knew and to keep it a secret between us three. I see you on social media with a smile still on your face, But since that night the speed of my world has drastically changed its pace. Every step you took that night was ruthless and cruel, Leaves me wondering "Was it me that did this? Am I guilty or am I the fool?" Your toxicity has made me feel belittled, invaluable and filthy, I'm scared to close my eyes with the fear of reliving you inside of me. During the day I walk with more awareness and come off as uptight, And during most evenings of the week I lock my bedroom door at night. I'm scared to move and I'm scared to breathe - though things I can't live without, The thought of you around every corner has poisoned me without a doubt. Most days are bad, yet even the good I dont recognize my reflection, That's what you took from me - control and dignity, plus a sense of protection. You took a part of me I didn't even know existed, but the hardest part to face, Is even though I did nothing wrong I'm still full of self disgrace. The most kind hearted girls with the prettiest of eyes, Can cover the deepest secrets for those of which she cries. The weight that I now carry has consumed my whole being, The thoughts will never vanish, and neither will this feeling. My sister made the call, something we weren't brave enough to do, The detective took all of our of clothing, the bedsheets, and photos of us too. I got to the hospital for my exam and when I laid stretched out on the bed, They found a rash and some bleeding, no words of comfort could've been said. Being poked and prodded and having to take pills that were never a guarantee, To fight any health issues or be protected against an STD. I still have many questions invading my mind that I can't ignore, Will you do this again? Have you done it to any other women before? The baggage is something I've learned to cover but the damage can't be unseen, I never thought I'd face my fear until October 16, 2017.
2:25 a.m. In about 10 hours I'll have to spend the whole day with the two boys who sexually abused for years when i was younger and that nobody knows about it. Thinking about what to do, my head spinning, getting exhausted of every time i have to do this. Don't have other choice but to go. Should i fake being sick? I always ask myself. Been doing this since 2019. Having the worst time ever, dying inside with a smile in my face, anxiety and PTSD murdering me… slept for 1 hour and a nightmare came to my mind. Tomorrow will be awful. I'm scared to death. More than ever. I feel so vulnerable and in danger. What now…
I could probably write this better if my head was better but i just need some help. Its been 3 years since the abuse but someone was being nice to me so i let them sleep with me but now ive triggered everything. I just didnt want to annoy them but now im trapped because he keeps coming over and i cant stop it
Hey guys I really need some advice on something that happened to friend of mine (kinda seeing we're our relationship can go) but he's having trouble with an ex and before you say anything the story's he told me everything. I believe he was in an controlling and maybe manipulating relationship. He was raped by her while he was very drunk and passed out he woke up and pushed her off him, she then found out she was pregnant and informed him she told her birth control out after threatening for weeks to take it out if you didn't do certain things or give her money. He wants to step up and be apart of this baby's life but she's harassing him all the time and won't stop being abusive over text. Yes he's called the police but he won't press charges cuz she's carrying his child ? So they won't do any now. This only happened a few months ago and he still hadn't processed it properly and he's moved away from her to get out of this relationship after telling her he doesn't want it and doesn't wanna be with her, I need help I think he needs to talk to someone that has maybe been though something like this ? Or any help lines I could call ? He's 26
Hey this is kind of my first time sharing my story fully because I've always been too scared. Till this day I'm kind of still in denial. It first happened 3 years ago, when a classmate decide to basically grope my thigh several times and I didn't realise what was happened until later, a year after someone else touched me and I was very uncomfortable and another kept saying some sexual things about me behind my back. It gave me anxiety and nightmares but I finally got a state to where I was 'ok.' But now I feel like it might be happening again but I'm not sure so I was wondering what I should do
Being single is better than being manipulated/abused and hurt. Be single and own it. Give yourself what you're missing, be who you need and prioritize self love! 💜