💜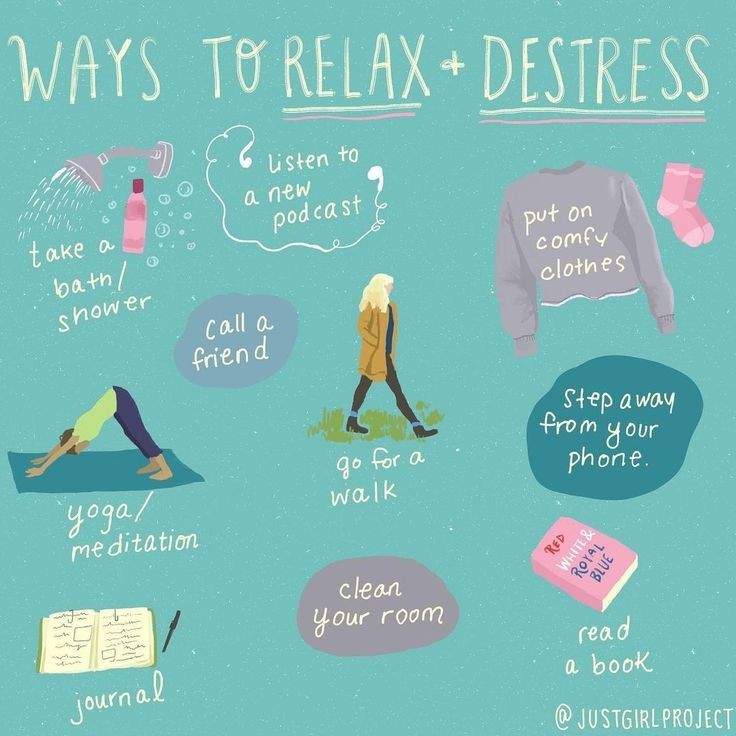 Lately I have been feeling no joy in day to day activities. Getting up, going home, moving around. I have no excitement for the future and feel numb. I don't enjoy doing anything anymore. I take medicine too. I feel pressure around my eyes and just pure tiredness. Just want to sleep and never feel well rested. Angry, sad, and numb. Starting to wonder if it will ever change. It's been so long and it hasn't changed
Be cautious when an ex comes back because they may want to just reap the benefits of the relationship because its less work for them. A person must build attraction overtime and usually attraction is inconsistent when there's breaks in between the relationship.
Sometimes taking a big ass crap can release stress
Hi, my name is Amy. I'm a mental health advocate and use to volunteer for the U.S crisis text-line. Future apothecary and spiritual coaching business owner! I'm only here for the 7 day trail unfortunately BUT I'd love to connect with any of y'all and try and make a difference in some of y'all's lives. I will put it out there that I'm open and accepting of all people from different walks of life.. race, gender, sexuality. Can't wait to meet you all. Feel free to reach out and let's chat about what's on your mind. ☺️🌻🪴 I specialize in giving guidance in self love, motivation, life style chances and coping skills and practices that really help with healing.
The opening line of this podcast: essentially reminding us that we're all told we need to 'be happy' but that is only a passing feeling. We can't 'be happy' all the time, AND THAT'S OKAY! Just like we're not truly any emotion all the time - I love that concept: "The Rich Roll Podcast" - "Jonathan Fields on Finding Meaningful Work".
Im down a stress eycle :(
Everyday brings new experiences, new memories, new joy, new disappointments, new hurt. We are all carrying around an invisible mental weight. Is that weight the balast that is in your core and keeps you steady upright and moving forward or baggage, feelings that have not been allowed to run their course and hung around? Join us at Joyful Retirement on Monday morning at 9am central time as we discuss ballast and baggage.
We all carry emotional baggage. It is different for all of us. It doesn't matter if you have five big duffle bags of anger, hurt, bitterness, and pain or a clutch of regret and remorse there is a point when this baggage becomes too much, and we realize it is a devastating impact on our relationships. Join us at Joyful Retirement on Monday at 9 am central time as we discuss ways to jettison some baggage.
💡 PMA 💡 a few Self-Reminders 📢📢📢
Forgiveness is essential to getting rid of emotional baggage. Not forgiving and carrying around anger is like hauling around an extra bag all day, carrying stuff that is weighing us down and slowing us on our journey. When we forgive, we let go of the emotional baggage that can keep us back. Forgiveness frees our hearts and minds, and lets us live in peace. Join us at Joyful Retirement on Monday at 9am central as we talk about forgiveness.
When I start noticing these signs, I remind myself to take some time out to reduce stress. Do you feel these things too? What are some ways that help you? 💜
I need some advice. What are your perspectives on spanking kids? Because I have a difference of opinion regarding this topic with my boyfriend. I want to understand his perspective but the only thing he gives me is that's just how he grew up, therefore he want to do it to his future children. I don't believe that you should even lay a hand on your kid cause even if it doesn't physically hurt I believe it could psychologically damage the child in the long run.
Anxiety dog. New house So I've just moved into my new home with just me and my dog. The previous house we were at had constant people coming and going. Now we in a new house just us and every time I leave he barks and keeps barking until I return.I've tried doing short trips and hiding down the end of the street out of sight so I can listen and he barks every time. He know he's not allowed to cause he skimps away when I come back. I'm out of ideas and petrol send help.
Communication problems between people is universal. As a life coach communication is one of the skills I am often asked to help with. Effective communication does not just happen. Anybody can talk, not everybody can communicate effectively. The purpose of communication is to relay information from one person to another in a way that the sender and receiver understand the message. Join us at Joyful Retirement Monday morning at 9am central time as we talk about communication barriers. (From home page go to communities, click on Joyful Retirement, Enter group)
This 2 mind concept really helped me: The 'perspective zoomed out' mind, and the 'in the moment zoomed in' mind. We can so easily get caught up in one or the other forgetting that actually, with practice, we can sit beautifully balanced in the middle. Not getting swept away with the now, or the bigger picture, but using them both to rest easy, with whatever life happens. Hope it helps someone else!
A former classmate hmu recently with a slew of questions but not a single one of those questions was "How are you?" I decided to only answer one of her questions which was where was I working now, I replied that I wasn't (working) and back in school again taking up Psychology. She immediately ceased contact after that but is still hardcore stalking my igs 🤣 It gives me the impression that she wasn't so sincere in wanting to reconnect with me. Some people just wanna know your business for shady reasons. Know what your limits are and hold your boundaries. Not everyone deserves a seat at your table.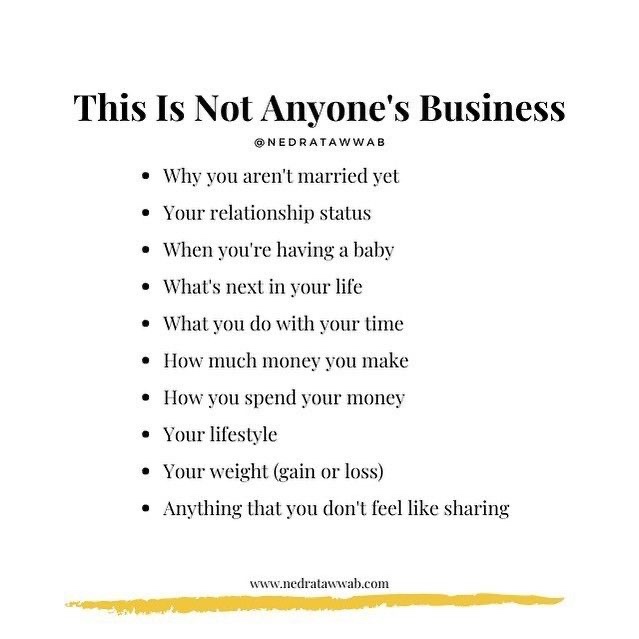 Snowballing. I've posted on this before but this is what is happening to me today. I have an argument with my ex yesterday and a conversation with a family member which makes me feel like they did not consider my needs, which puts me in a foul mood, my mum rings today and says two things that annoy me and I completely don't overreact but can't control it.
I know that this is no coincidence and that one or more have contributed to the other but I have been powerless to stop it.
hey... idk why but everytime I look up for things or reason as to why I am feel what I am, the answer is always stress but I don't take stress and lately it has been affecting me a lot and idk how to deal with it and my parents did not really take it seriously