Next week how Roy plans into action.
How to put plans into action.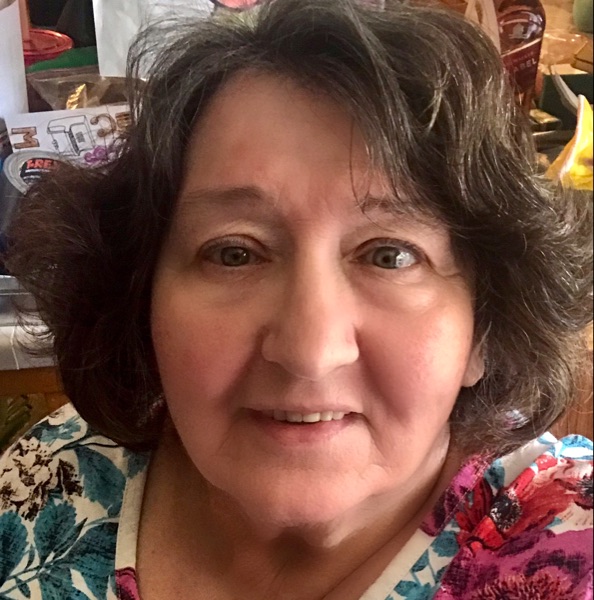 We were going to discuss action plans today, but several people this week have talked to me about happiness. So let's take time out to talk about laughter. "You don't stop laughing because you grow older. You grow older because you stop laughing." Maurice Chevalier As a life Coach I have always tried to keep humor in all I do and some fun with everyone I Coach. I have a group of friends that have been zooming during this pandemic because at some point every few weeks one of us will reach out saying, " let's zoom, I need to laugh." Studies have shown laughter is good for us. It has been suggested that adults only laugh 12-15 times a day while children laugh from 200-400. The message for those of us in the retirement sphere is: laugh more. Laughter can put a 'damper on the production of stress hormones'. And it releases endorphins—natural pain killers and mood boosters in the body. It also helps you lose weight. The International Journal of Obesity noted that 15 minutes of laughter burns up to 40 calories. 15 minutes a day for a year—depending on the intensity of the laughter, of course—could add up to weight loss of four pounds. Do you think laughter is important? What do you do to keep joy in your life? What could you do more of? Less of?
Hello, I'm Gwen I'm new to the group. I need to learn how the group works.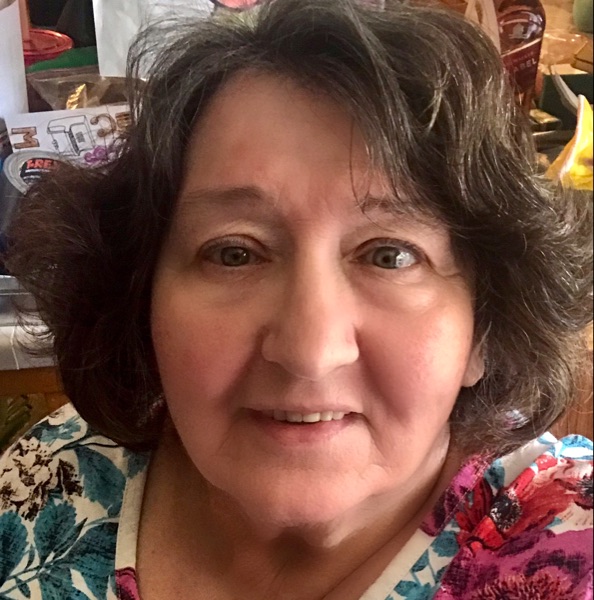 " As you embark on the exciting journey into retirement, you will experience a transition that will be both thrilling and terrifying." –Olivia Greenwell  One of the hardest transitions for people to make is moving from a life of work to a life of leisure, and choice. Most people are defined by their job. When you meet someone new what is the first question you ask or are asked. "What kind of work do you do?" So you can see the transition is not just retiring from work. It is also transitioning from the work you to the retired you. The transition to retirement is scary for some, for some it is exciting and for others it is difficult. Retirement planning before and after retirement can help you with a path and help with those choices so you can better navigate the new life in front of you it is never too late to set some goals and start planning for a joyful retirement. Are you having or did you have a difficult transition to retirement? Are you finding it hard to be away from work? What are you doing to help with the transition?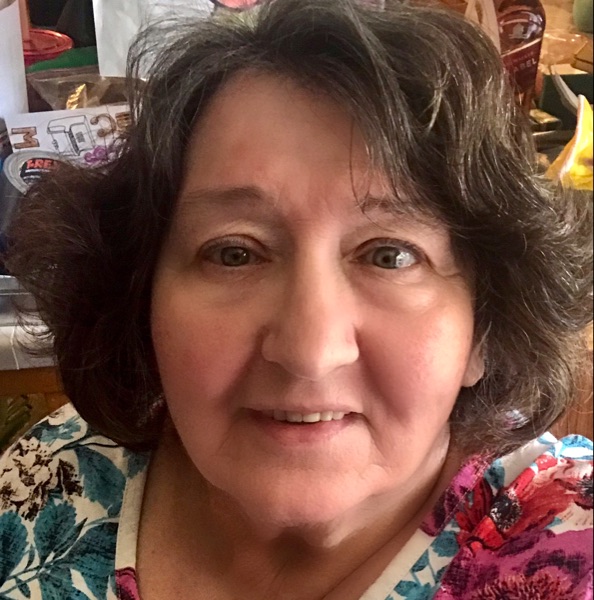 Hello Wisdonians. Last week we started talking about the five stages of retirement. We started with Pre retirement or Gearing up to retire. This week we are talking about the Cheering phase as you first step or transition into retirement. It will help to remember that life has been and continues to be a transition. Retirement is a phase - it is a transition. US census data show there are 47.8 million US citizens age 65 and older, representing 14.9 percent of the total population. According to Gallup's research, those currently employed project, on average, they'll retire at age 65 and the average retirement lasts about 18 years. Some people think of the first part of retirement as the honeymoon phase. It might last from a few months to a couple of years. The time when things are new and exciting. Have you experienced this phase? Did you have feelings of excitement, relief, and freedom from the stress and responsibilities of your day-to-day working life. Was there a down side to this phase "Retirement: ma time to enjoy all the things you didn't have time to do when you worked." Catherine Pulisfer
Hey Everyone. @james-randono just joined the group. Please join me in welcoming them and introducing yourself here!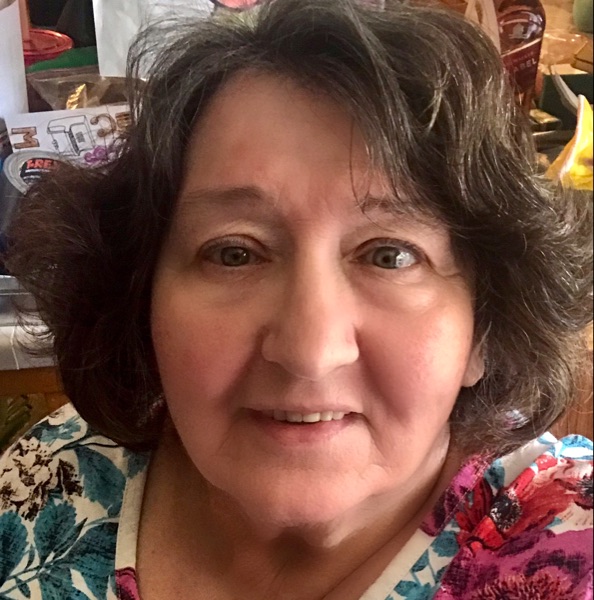 Hello Wisdo Friends, Welcome to Joyful Retirement, I am glad you are here. Jump in and participate if you want or just hang back and read along. Let's get started. We are working on the Stages of Retirement. When you started to consider retirement you probably had lots to consider regarding the transition from work to retirement. Retirement is one of life's greatest transitions and getting it right is not accidental. Retirees do not adjust all at once to retirement. Instead, retirement happens in stages. We have covered the first two stages of retirement gearing up or pre retirement, and cheering or honeymoon phase. Today we are going to discuss the fearing phase, being afraid you made a mistake by retiring. After the emotional high of retiring and the honeymoon phase is over, many people feel a sense of disappointment as retirement does not meet their expectations. It is not what they thought it would be. Boredom, fear, loneliness, anger, and frustration, are all feelings that can happen during retirement, beginning especially in this phase. People spend so much time looking forward to retirement, and almost always the beginning is great. Once retirement sets in, it can feel less exciting than it was hyped up to be. People often may end up feeling like something is missing in their lives. They are missing purpose. Have you experienced this phase? What did you do? We're you able to move on or make adjustments?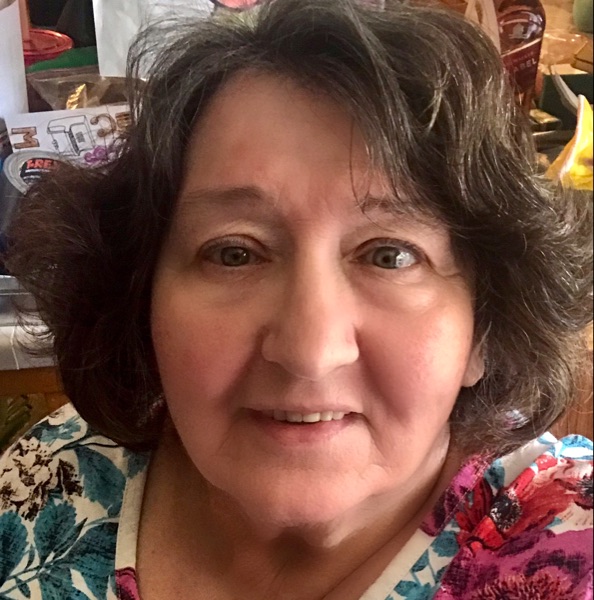 Hello wise Wisdo Friends, Welcome. Be sure to jump in and say hello, make a comment or send me a heart if you find something you like. Always glad to hear from you. The number of Americans retiring daily has nearly doubled since the year 2000. Currently, roughly 10,000 people turn 65 each day, the standard age for retirement, according to a Deutsche Bank note published Tuesday. And according to Census forecasts, that number is set to rise. It will reach nearly 12,000 people within the next 10 years. By 2030, according to the Census Bureau, all baby boomers will be older than 65. In less then 10 years there will be more people over 65 then under 18. These statistics are having an impact on many aspects of life. There is a growing need for orthopedic professionals, care facilities, and housing. If you are retired more and more facilities and leisure facilities activities are being aimed at you. Are you in a position to pivot and take advantage of these opportunities. The next phase of retirement is steering phase. Steering your retirement as it evolves. This is often considered the most challenging stage. After you go through that whole "when I retire I'm gonna..."list, you begin to feel a loss of purpose, that thing that launches you out of bed is gone. Have you gotten to this phase yet? How have you taken charge of the loss of purpose. What launches you out of bed?
Hey Everyone. @mary-leadbetter just joined the group. Please join me in welcoming them and introducing yourself here!
Hey Everyone. @james-randono just joined the group. Please join me in welcoming them and introducing yourself here!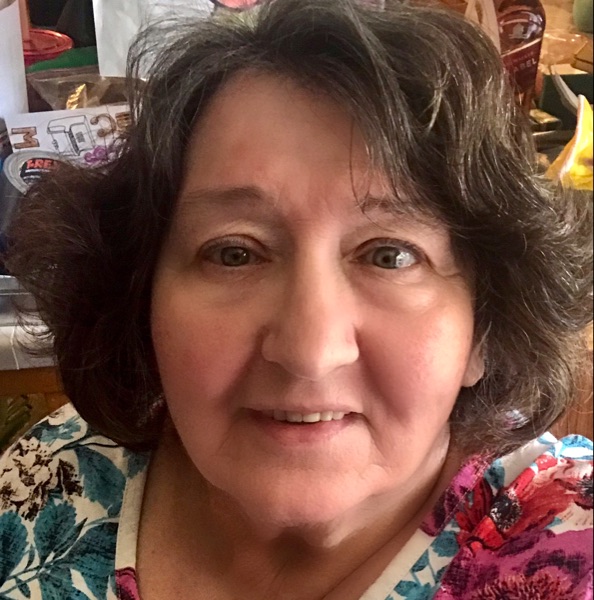 Hello Wisdo friends. Welcome to Joyful Retirement. Please chime in and say hello, make a comment if you want to or just hang back and send us a heart if you are so moved. I'm glad you are here. As always you can reach out to me if you have question or if you are interested in some individual coaching. I am happy to help. We have spent the last few week talking about the stages of retirement. Today we are going to talk about the last step, the "reengineering " step. The final retirement stage may start 15 years of more after the start of your retirement. A time to re-engineer and prioritize simplifying your life. Retirees in this phase have figured out many of the ups and downs they faced at the beginning of retirement. So this sense of being content in their retirement means experiencing less depression and anxiety. Having been retired for 15 or more years retirees finds themselves settled into a fun and rewarding retirement lifestyle, and doing things that make them feel fulfilled. Have you thought about it how your retirement will be in 15 or 20 years? Is your current retirement plan putting you on track for this transition?
I wish!! But you know what they say about that!
Hey Everyone. @kim-germond just joined the group. Please join me in welcoming them and introducing yourself here!hi im mike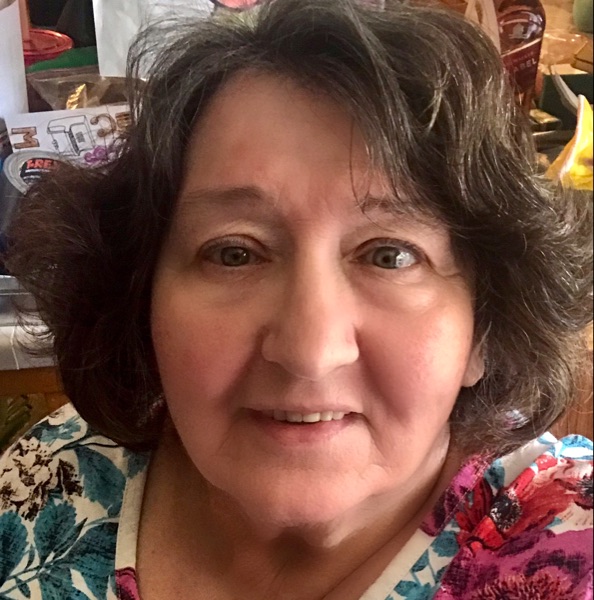 Hello Wisdo Friends, So glad you are here. Welcome to Joyful Retirement. I have been retired for 7 years and I hope by fostering these discussions we can make the path a little smoother for others. I am a coach here on Wisdo and If you have questions or if you want to learn more about one on one coaching reach out, I would love to help. In the meantime please participate if you want, or just say hi. You are among friends. We have spent the last few weeks discussing the stages of retirement. Today a brief review of those stages and hopefully a discussion on where you are on the journey and some input on what has gone well and not so well. Also if you have questions, ask! Someone in the group may have the answer. We're all in this together right. The first phase Gearing Up is the phase before retirement. This is when most people shift their focus from building their careers to focusing on the financial planning aspect of retirement. Just as important Is making sure you have planned for the what now of retirement, not just the how. A majority of retirees don't usually spend enough time on emotional planning. Setting a goal and planning to make sure you have fun and find purpose in this  transition and on into retirement. Look down the road, what will make you happy and fulfilled? Making lifestyle decisions, such as downsizing to have more financial freedom and the ability to age in place, will help you plan for a more trouble free retirement. This phase usually begins 3-5 years before retirement. The second phase of your retirement is your time to really celebrate and adjust. You have retired! This is the Cheering phase as you first step or transition into retirement. It will help to remember that life has been and continues to be a transition. You have spent many years working toward this moment so don't expect to know all the right moves in a day or a week or even in 6 months or a year. It might take awhile to settle in and figured out your new routines or relationships. I always encourage setting both short- and long-term goals. This helps with a direction, something to keep you grounded and have something meaningful to look forward to. Some people think of the first part of retirement as the honeymoon phase. It might last from a few months to a couple of years. Did you pre plan retirement so you would have goals and a purpose? Did you retire to something? Have you experienced this "Cheering" phase? If so, do you have advice for others. Have you thought about how you will spend your time so you can feel productive or fulfilled while still doing the things you want.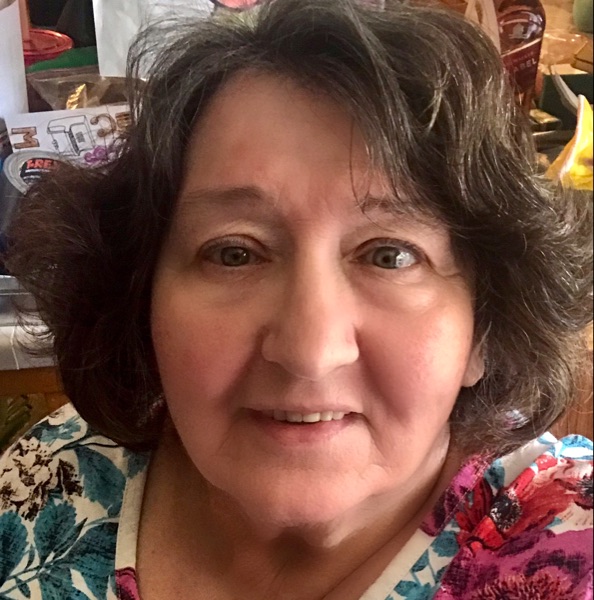 Hello Wisdo Peeps. Great to have you drop by Joyful Retirement. As a life coach I have been working with retired and pre retired people for 9 years. I look at this weekly opportunity in Joyful Retirement as a way to pass on some of the knowledge and information I've learned along the way from others and a chance to learn lots of new things from you. So jump on in with a comment or just send us a heart if you are so inclined. If you have question about anything or if you would like to talk about personal one to one coaching reach out. Today we are going to start working on challenges you might have and how to meet them. One of the issues that I have worked on with retired people is turning off their brain so they can sleep. Some people have no problem falling asleep. However, many others have severe difficulty falling and staying asleep through the night. Not sleeping well can effect your memory, your mood, stamina and even digestion. Trusted Source This happens to almost everyone from time to time, but for some it is a real problem. Many people try relaxing by doing meditative breathing, light exercises, using music or nature sounds to soothe them to sleep. Other people swear by warm milk, a long warm bathe, turning down the temperature. In addition to adjusting the light and temperature many people use aromatherapy. Aromatherapy is the use of essential oils. It's used to help with falling asleep because it may help with relaxation. Have you ever had trouble turning off your brain so you can sleep? What have you tried? What has worked or not worked?
Hey Everyone. @kim-germond just joined the group. Please join me in welcoming them and introducing yourself here!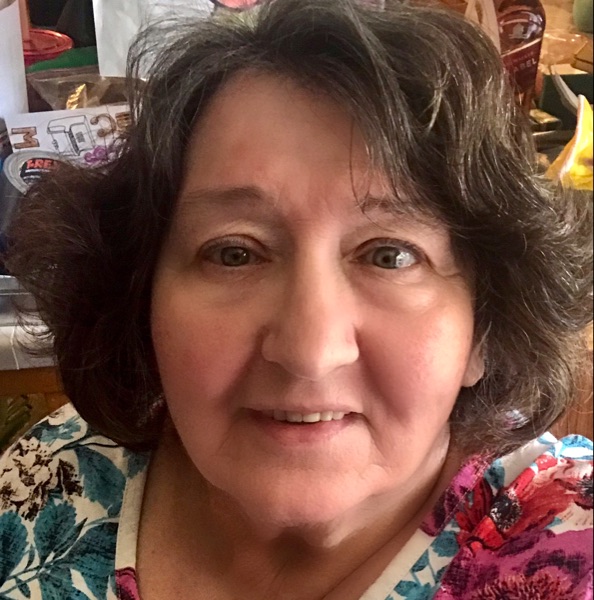 Hello again and happy Monday. So glad you stopped by. If you are new to Wisdo or perhaps new to the whole idea of this kind of communication, welcome! My name is Shelley D and I have been a Life Coach for 9 years and I am a coach here on Wisdo. Please contribute if you want, ask a question, make a comment on someone's post, or just hang back and see how it's done. We will be meeting here every Monday and you are always welcome to join us. If you ever have a question about Wisdo or would like to find out about one on one coaching, please reach out. Let's get started. Today we are going to begin talking about one aspect of retirement that can be a blessing : "Retirement: a time to enjoy all the things you never had time to do when you worked." (Catherine Pulisfer) as well as a curse: "The trouble with retirement is you never get the day off." (Abe Lemons) Our careers provide structure to our lives five days a week, and weekends can be consumed by chores and rest. The cycle starts all over again Monday morning. But once you leave your job for good, there's suddenly a lot of time to fill. Have you truly thought through how you will fill that time in retirement? "Retire from work, but not from life." M.K. Soni Have you found retirement a blessing, a curse or both? Did your retirement plan include a plan for your free time?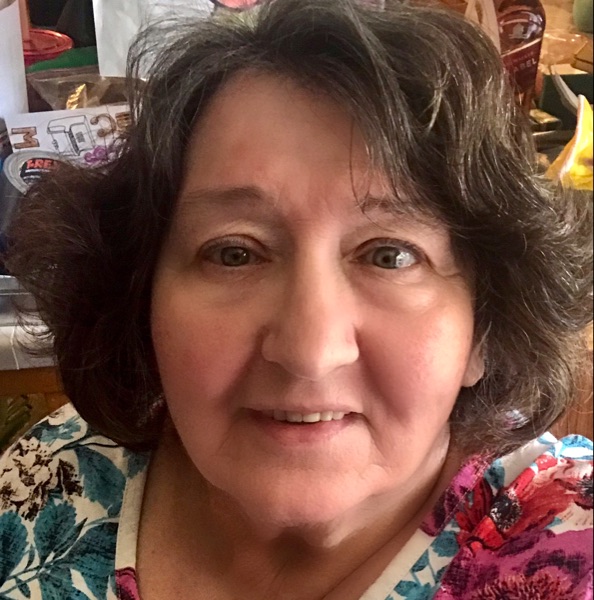 Hello Wisdo Friends, Glad to have you dropping in for a chat if you are inclined or just send us a heart if you read something you like. We are here to help each other and I am so glad to be a part of such a great group. If you have questions about Wisdo or about private one to one coaching reach out. On to our topic. Last week we talked about how important it was to maintain your social connections Connections with family as well as friends is important but finding something fulfilling gives purpose to your life it is also important to find a balance between activities and relaxing so you can enjoy retirement in the best way possible. But what if retirement turns out to be too easy and you have too much time on your hands? As we discussed when we covered the stages of retirement you need to plan activities for your retirement that are fulfilling and joyful for you do. Retirement gives you more choices for spending your time than before and you certainly don't have to only pick one thing Retiree Geraldine Watson did her first skydive at the age of 85 and she reported yo Senior Planet that she really loved it and would maybe do it again, but now she was interested in Paris. Did you make a plan to have something to do so you could have joyful days? What will you do? How are you filling your days? What advice do you have for others?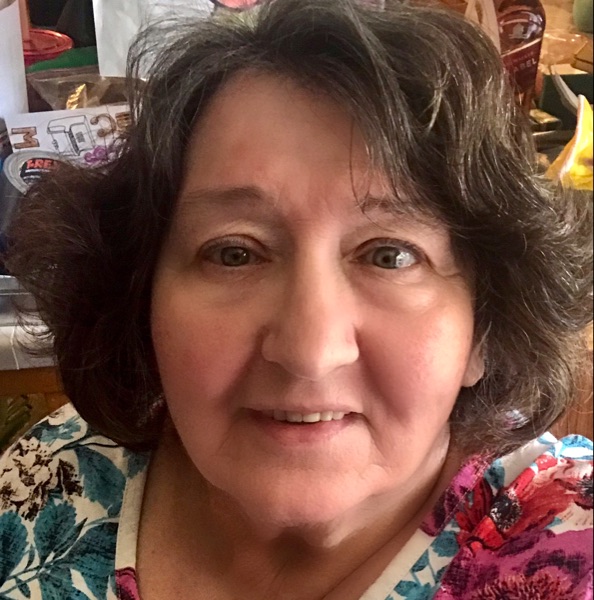 Welcome to Marvelous Mondays here at Joyful Retirement. So glad you are with me here today. This week we begin working on Boundaries with partner and family. Next week friends, and others we might make commitments to, and the third week"Setting boundaries when adult children have not left or have moved back home" As always please feel free to reach out with questions about our topic, Wisdo or coaching. Perhaps you have a list of all the books you haven't read or movies you want to see again or recipes you want to try. Maybe you have found some old friends on the internet and travel plans are in the works but sometimes even before the ink is dry on your farewell card from work everybody in your life is making plans for your free time. How do you say YES TO YOU without feeling guilt? Maybe you are already over committed and have no me time? It is never too late to set up some boundaries. If you are already drowning in yeses to everyone else, it's time to make a plan. Whether it's your children, your friends or others, let's talk about situations that may need some boundaries set. Are you over committed? Do you find it hard to say no because you don't want to be mean?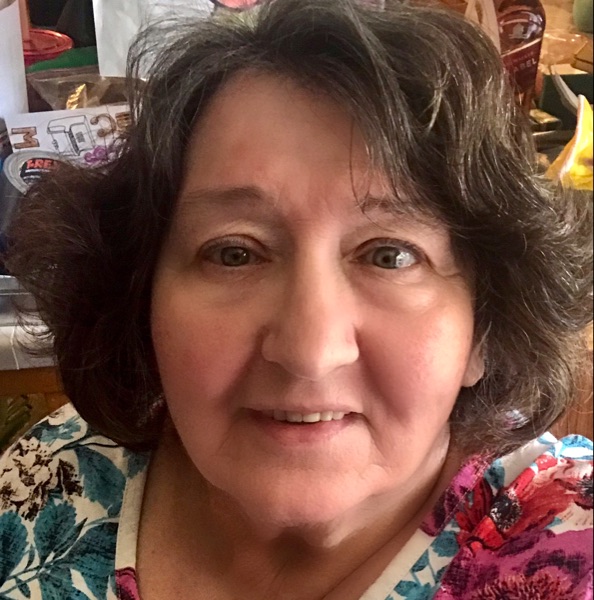 Hello Wisdo Friends. How is your Monday? I hope it's great but if it's not, remember there are some terrific people here on Wisdo that are here to help. That includes me. Reach out if you have questions about Wisdo, if you have comments about this session ( or suggestions), or if you would like to know if one on one sessions might be for you I will be glad to help. Last week we began talking about boundaries with our partner and children. Let's begin today with other family members. As we discussed last week It's better to set limits on your time early and ease into a new schedule than to take on too much at once and get overwhelmed or resentful. Setting limits is also necessary for other family members. You are retired so you get called on to do the errands, pick up people from airports and wait at your nephews house for the cable guy. Only say yes to what you want to do. A no answer does not require a reason. Family members have known us longer then anyone.and certainly know how to push buttons and make us feel guilty, but they can't do it without our permission. If they make a request you don't want to do or can't do you can and should say no. Tell them no, but you can also tell them what you can do. I can't wait for the cable guy on Tuesday afternoon but I'm free Friday morning. Let them know what you can do or are willing to do. Set the boundary and keep it. If you are already over committed make a plan to pull back. Define what your needs are. Be honest and upfront and stick to it. We often think of boundaries as harsh or mean, but they are kind. Boundaries aren't designed to shut others out, but instead, when you set a boundary, you are giving yourself permission to take care of yourself. Setting boundaries you can all live with is essential for your mental health and peace of mind. Have you established liveable boundaries with your family? Are you called upon to "help out" more than you want?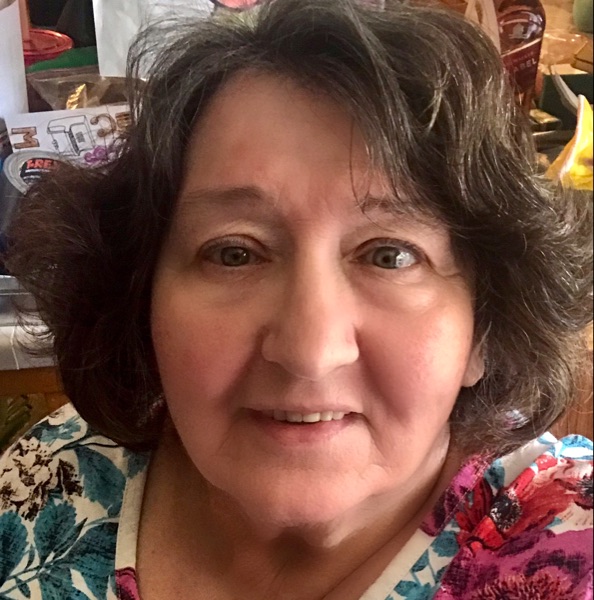 Good morning friends. Glad to see you for an important discussion on boundaries with adult children. As always if you have questions reach out or ask me about how you can talk one on one in a private session. Let's get started. One of the universal truths we have seen in all of our discussions about boundaries is that they should all begin with communication. A boundary that you don't tell anyone about is good for one thing - to make you frustrated. It is not a boundary if you tell yourself you won't give them any more money, but you don't tell them you've made this decision. Setting boundaries is the answer to much of your fighting and frustration with your adult child. With communication in mind and knowing that the best path is the most direct path let's TALK through a way to help set some boundaries and find a neutral ground. T- take stock of where you are. Are you enabling your adult children? Its important to understand the difference between helping and enabling. Here are some signs that you're enabling your child: They live at home, or you pay for their living expenses. You're constantly helping them through crises. You constantly make sacrifices so they can have what they want. You're overwhelmed from helping your grown child. You're constantly worried about doing something that will hurt or upset them. Has rescuing your adult child become a pattern of unhealthy behavior? If you try to "save" your adult child every time he or she is in trouble, you may be making things worse in the long run. While it may feel good to do this, the implicit (or even explicit) message to the child is, " I must help because you are not competent to make it on your own." Boundaries can help you find a way to assist these young adults without enabling them. Does this sound familiar? Do you need to set boundaries but haven't been able to?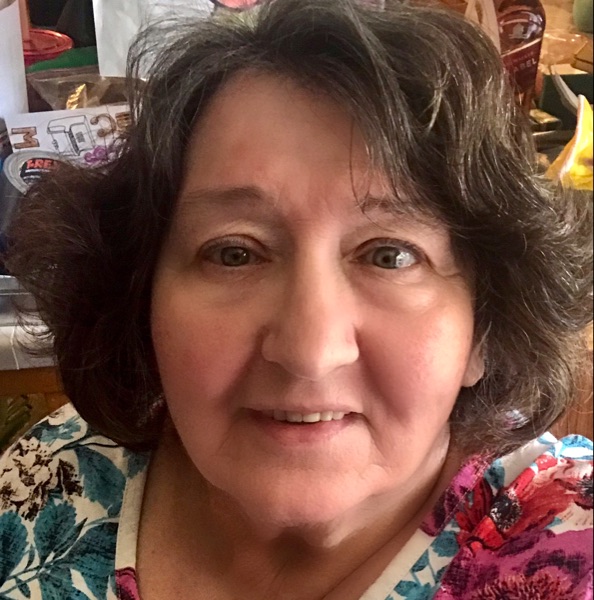 Hello. Nice to see you. I hope everyone is doing well. Welcome to Joyful Retirement. Please feel free to say hello so we know you are here and chime in if you have questions or contributions. We are all here to help and learn. If I can be of help to anyone on a one to one situation. Reach out. You are not alone. Let's get started. Have you ever noticed how someone else can look at something you are looking at and they can spot something you've never noticed. Whether it's a different perspective, different experiences or just fresh eyes they see something in a way you didn't. It's the same with your life. How you feel is largely determined by how you see things. When you are working on a problem and you're feeling stymied, change the way you approach your problem, you'll often find a way to move forward. There is a famous quote by Phoebe Tan that says , "Image is everything." The way we perceive or see things Is our truth. How we get that view is a complex mix of experience, exposure, ability, and other things. I believe that is true and how we perceive things is how we behave towards them. Think about a pit bull. If you have a pit bull, or are fond of pit bulls you probably have had good experience with them. If not, or your experience is relegated to news stories and other people's opinions you might have a totally different perception of them as family pets. Not right or wrong just different. So if perspective is everything and if you can find a way to change yours, you can find a new view of situations in your life that are very different than what you've been living. You can change your life. Change is hard. Changing the way you look at things can be scary at first and if you don't know where to start, you are in good company. The first step is to see things differently. This does not mean put on rose colored glasses and only see what you want. This means if you want to get unstuck, or see your life in a different light, consider the next few steps to help you get started. 1. Look for the positive Often we tend to see events that impact us negatively in the worst possible light. We can find fault with people without knowing all the facts. If you can find a positive spin to put on things you can not only see them differently you can enjoy them. For example, it's another rainy day. You can mope around the house or you can think of what you can enjoy. Read that book, movie party with the kids, take a nap! When you can change your perspective to view things in a positive way, you'll find your life begins to be more positive as well 2. Change your perception of other people. It pays to change how you look at people when you've been upset or hurt by a friend or partner. We can hold on to a lot of resentment and negative energy that keeps us stuck because we are not willing to let go of it. We continually replay any slight or perceived hurt and things continue to deteriorate. We just reinforce the negative. Stop. Flip it. Remind yourself of good things, good times, laughter, private jokes and why you liked them in the first place. Take time to reinforce the good, the positive. If you can see things in a more positive light, you give yourself room to consider maybe they were having a bad day, and that it had nothing to do with you. Maybe you were having a bad day or other factors influenced how you reacted. Your hurt is real but it can mask the way you are looking at the person. We must take time to talk to them about the situation. Find out why and maybe you can change the way you react to that person, and change your own life at the same time. They might not even be aware that you've been hurt. 3. Keep an open mind. Life stands still if you're not open to change. Sometimes, the best thing you can do for yourself is keep an open mind and just take a leap into the unknown. What would happen if you allowed yourself to suspend disbelief and changed your perspective to view the improbable or impossible as something you could achieve? Your best ideas may come from being open to change and hearing other people's perspectives. It all begins with a seed of "what if" and changing the way you look at things. 4 Avoid falling back into your old patterns. The path to changing the way you see things is to not allow yourself to fall back on your old perceptions of how things "should be." It is easy to take a path of least resistance and less work. If you're trying to see your life in a more positive light, then looking at people and events through the lens of negativity is not going to help you move forward. When you're tempted to fall back into your old way of seeing, remember this "If you don't like something, change it. If you can't change it, change the way you see it or think about it." — Mary Engelbreit If you practice these tips to change your perspective, the things you look at in your life will also change. You will discover the power you have over your own life and emotions, and a way to live the best possible life you can. Did any of this strike a chord with you ? Please share if you want to. Let's talk about how to make this work.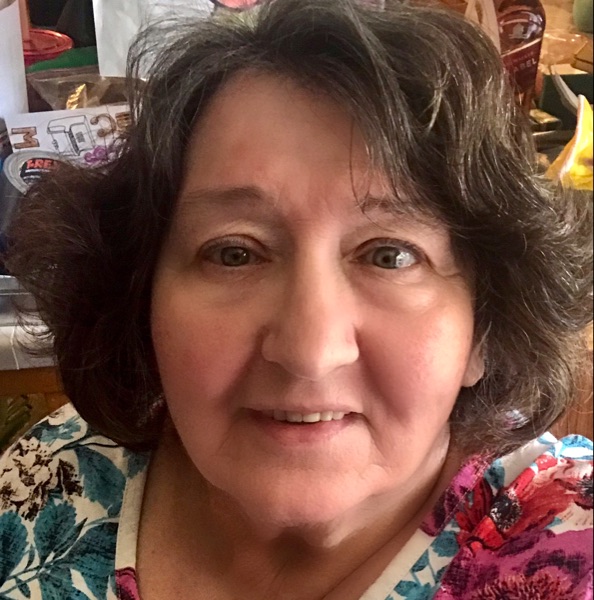 Hello Friends. Welcome to Joyful Retirement. So glad to start the week with you. Today we talk about shared concerns of retirement. Please chime in with your ideas and other concerns. We can solve so much if we work together. You are not alone in your concerns I promise. In addition, as always, I'm here for you. Reach out if you have questions and if your insurance company has provided Wisdo to you you can get
three.free
no cost no obligation one to one sessions with any of the coaches in here. Why not reach out? On to today's topic There are many surveys that discuss concerns of senior citizens. Here is a compilation of the results. Most of the results are intertwined, co dependent on each other but I thought I'd share the results with you and see what other concerns you have, and see if anyone has comments or can help. Loss of Independence. Loss of independence can be discouraging to older adults. They have spent their entire lives living independently, working jobs, raising families, and making decisions. The natural effects of aging can sometimes make independent living harder than it once was. If a senior loses driving privileges it is a great blow to independence and self esteem. - To keep independence as long as possible you should retain your own decision making skills. Choosing your own daily activities helps keeps you independent. Maintain your mobility and keep up your strength so your daily activities are not limited. Now is the time to maintain a healthy lifestyle and toke good care of yourself. You must also keep a sense of purpose. Having something to do gives you a reason to live each day to the fullest Loneliness/Bereavement Loneliness is an issue that many seniors face, especially if they are no longer able to drive, children have moved away, or if a significant other has passed away. Such a drastic life change can be exceptionally difficult to deal with, often contributing to depression, anxiety and isolation. - if you are suffering from grief, you can reach out for help. Your church or your doctor can recommend someone to help. One idea is to remain as close to family and friends as possible. Affordable technology that spans miles in milliseconds afford today's seniors stronger relationships with grandchildren and great-grandchildren than previous generations. The internet can help you find and connect to old friends. Reach out to friends and stay connected through church, community and volunteer groups. Take advantage of senior transportation services, and ask for help if you need it. Health Concerns. This is a broad topic and encompassed many aspects of health care. Routine appointments, medications, insurance, losing vision or mobility, cost of care, long term conditions, caring for a spouse, memory and dementia issues, home health, nursing homes and doctor shortages. While we are not all blessed with great genes we must do what we can in the best way we can to be all that we can. If you find you cannot navigate all your health concerns ask for help. Be aware that with the senior population growing so quickly access to vital home and community based services is growing allowing more seniors to age in place. Today's technology Smart phones, tablets, and watches with a range of lifesaving and improving quality of life health care. 4. Financial concerns. Many Seniors fear running short of funds, even those who have been prudent and wisely put aside funds sometimes worry that they won't have enough. They worry about what will happen to them—and the burden it could put on their loved ones. - Everything about retirement hinges on finances. Get a financial Professional if you can. At the very least, make detailed budget. Factor in monthly expenses such as food, utilities, and housing as well as optional expenses such as travel and hobbies. Don't forget savings and emergency money for vehicles, home repair, and similar big-ticket items that may need to be purchased in the future. The cost of Health care can cause financial hardship so comparing prices and coverage and what is affordable with a professional is imperative. 5.Ageism and no purpose. Have you heard the phrase put out to pasture? Many seniors feel like the have purpose that their usefulness is long gone. Studies shie an increasing amount of self isolation, depression overuse of alcohol or drugs among retirees that didn't retire TO something. Find a cause a hobby or a volunteer job. Ageism is discrimination (when someone acts on a prejudice) based on age. Ageist attitudes and biases based on stereotypes reduce elderly people to inferior or limited positions. Ageism can vary in severity. but relating to the elderly in ways that are patronizing can be offensive. When ageism is reflected in the workplace, in healthcare, and in assisted-living facilities, the effects of discrimination can be more severe. Ageism can make people fear losing a job, feel dismissed by a doctor, or feel a lack of power and control in their daily living situations. Awareness is a good start. If you are part of our older population, you can seek help, so you don't feel like you have to face it alone. Everyone should speak up Don't let ageism take root. Get involved in the community in social events. This might help to devise a purpose for you and expose others to a positive image of older persons. By coming up with innovative ways to involve older people in the community through social events, we can not only help them to maintain a sense of identity and self-esteem but also tap into the wealth of knowledge and experience we have. Which of these issues have you felt with? Any advice on how to handle? What other concerns do you have?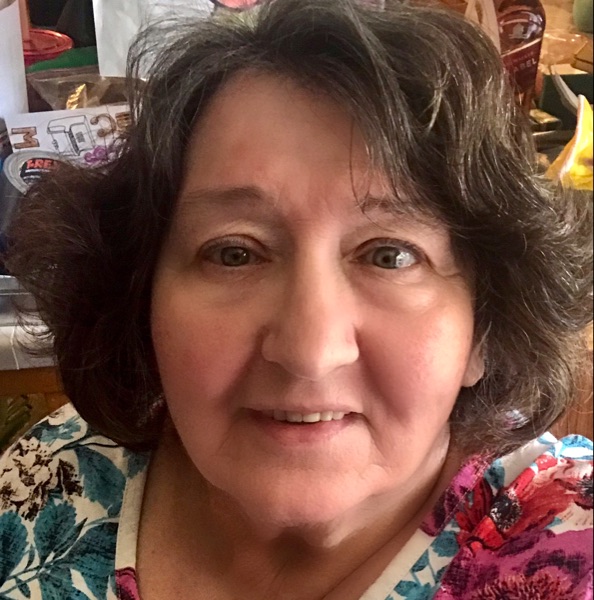 Hello old friends and hopefully hello new friends as well. One of the things that many of my life coaching clients have talked to me about is chronic worrying. It's been a youth year and I know all of us have had worries. We are going to begin a two part discussion on worry. Today, what action can you take to get a handle on where you are and what you can begin to do to tackle chronic worrying. Next week more pro active activities to hopefully put you back in control. Remember you are not alone there are many great people here on Wisdo. Message me if you have questions or if I can help. Let's begin. Worries, doubts, and anxieties are a normal part of life. It's natural to worry about a test, an unpaid bill, or a first date. But "normal" worry becomes excessive when it's persistent and uncontrollable. If you worry every day about "what ifs" and worst-case scenarios, you can't get anxious thoughts out of your head, and it interferes with your life. There are steps you can take to turn off anxious thoughts. Like other bad habits, worrying is a mental habit that can be broken. You can train your brain to stay calm and look at life from a more balanced view. Change the way you look at things. Once you realize that worrying is the problem, not the solution, you can regain control. Perhaps these tips can help Postponing worrying. Rather than trying to stop or get rid of an anxious thought, give yourself permission to have it, but put off dwelling on it until later. If an anxious thought or worry comes into your head during the day, make a brief note of it and then move on. Remind yourself that you will think about it later, so there's no need to worry about it right now. Recording your thoughts—on a pad or on your phone or computer—is much harder work than simply thinking them, so your worries are more likely to lose power. Choose a set time and place for worrying. It should be the same every day (e.g. in the living room from 5:00 to 5:20 p.m.) and early enough that it won't make you anxious right before bedtime. During your worry period, you're allowed to worry about whatever's on your mind. The rest of the day, however, is a worry-free zone. If the thoughts you wrote down are still bothering you, allow yourself to worry about them, but only for the amount of time you've specified for your worry period. Postponing the worry might put it in perspective and If your worries have lost their importance, simply cut your worry period short and enjoy the rest of your day. You can begin to take control of your worrying by challenging your negative thoughts. During your worry period ask yourself: * What's the evidence that the thought is true? That it's not true? * Is there a more positive, realistic way of looking at the situation? * What's the probability that what I'm scared of will actually happen? If the probability is low, what are some more likely outcomes? * Is the thought helpful? How will worrying about it help me and how will it hurt me * What would I say to a friend who had this worry? Research shows that while you're worrying, you temporarily feel less anxious, it makes you feel like you're getting something done. You aren't. Worrying and problem solving are two very different things. If the worry is solvable, start brainstorming. Make a list of all the possible solutions and make a plan of action. Once you have a plan and start doing something about the problem, you'll feel much less anxious. If the worry is not solvable, accept the uncertainty. (More on this next week ) If you're a chronic worrier, the vast majority of your anxious thoughts fall here and will only keep you from enjoying the good things you have in the present. Try to tackle your need for certainty and immediate answers. * Do you tend to predict bad things will happen just because they are uncertain? What is the likelihood they will? * Given the likelihood is very low, is it possible to live with the small chance that something negative may happen. * Ask your friends and family how they cope with uncertainty in specific situations. Could you do the same? * Tune into your emotions. Worrying about uncertainty is often a way to avoid unpleasant emotions, accept your feelings, even those that are uncomfortable or don't make sense. How do you cope with worries? Do any of the tips above seem helpful? What have you tried?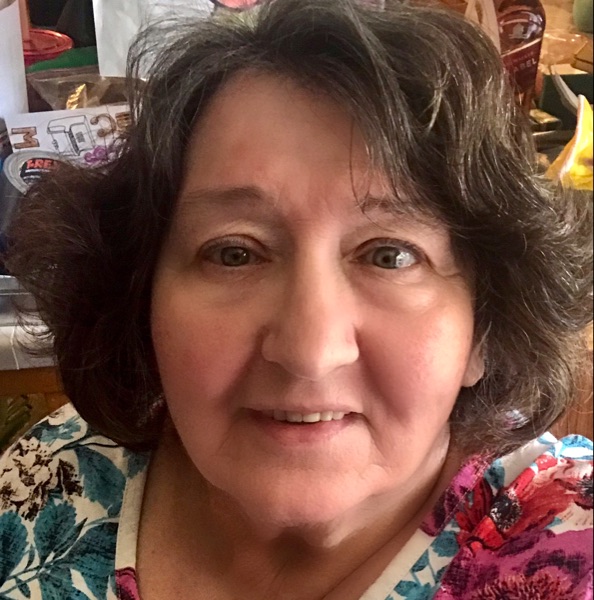 Howdy folks! (That's hello Big Tex style). Glad to see you. Thanks for joining us this week. You are appreciated. Last week we discussed what worry is, if we are ok worriers or chronic worriers. We discussed how to handle worrisome situations. Today let's go a little deeper. You are welcome and encouraged to participate with ideas and comments. Reach out if you have questions or concerns.  Let's get started.  Sometimes worry can seem like a good thing. We think it will keep us motivated, to be on top of things and to make sure that  if this or that doesn't work then there is a plan B or C or even D. It can In fact feel strangely comfortable if you are a chronic worrier.  It's tough to break the worry habit if you believe your worrying serves a positive purpose. The fact is worry and anxiety can bring on many physical problems, lack of sleep, loss off productivity and strained family relations. Once you realize that worrying is the problem not the solution you can regain control of your worries. *Interrupt the worry pattern —Get up and get moving.  Exercise releases endorphins which relieve tension and stress, boost energy, and can enhance your sense of well-being. If you can concentrate on how your body feels as you move and be mindful of how you feel you can interrupt the constant flow of worries running through your head. How does it fell as your feet hit the ground as you walk, run, or dance? Focus on the rhythm of your breathing, —Take a yoga or tai chi class. By focusing your mind on your movements and breathing,  it keeps your attention on the present the now. Clearing your mind can lead to a relaxed state. —Meditation or deep breathing can help change your focus from worrying about the future or dwelling on the past to being in the present. Meditation can be as close as a smart phone Ap.  —Practice progressive muscle relaxation. This focuses your mind on your body instead of your thoughts. By alternately tensing and then releasing different muscle groups in your body, you release muscle tension. As your body relaxes, your mind will follow. *Talk it out —It may seem like a simple solution, but talking face to face with a trusted friend, family member or professional is one of the most effective ways to calm your nervous system and diffuse anxiety. Keeping worries to yourself only causes them to build up until they seem overwhelming. If your fears are unwarranted, verbalizing them can expose them for what they are—needless worries. And if your fears are justified, sharing them with someone else can produce solutions that you may not have thought of alone. —Build a strong support system. Human beings are social creatures. Don't underestimate the benefit of a few people you can trust and count on to be there for you.  —Know who to avoid when you're feeling anxious. Your anxiety-habit may be something you learned when you were growing up. If your mother is a chronic worrier, she is not the best person to call when you're feeling anxious—no matter how close you are. When considering who to turn to, ask yourself whether you tend to feel better or worse after talking to that person about a problem. *Adopt a Mindfulness technique —Mindfulness. This strategy is based on observing your worries and then letting them go, helping you identify where your thinking is causing problems and getting in touch with your emotions The centuries-old practice of mindfulness can help you break free of your worries by bringing your attention back to the present.  —Acknowledge and observe your worries. Don't try to ignore, fight, or control  your worries, simply observe them as if from an outsider's perspective, without reacting or judging. —Let your worries go. When you don't try to control the anxious thoughts that pop up, they pass. Picture  clouds moving across the sky. Engaging your worries gets you stuck. —Stay focused on the present. Pay attention to the way your body feels, the rhythm of your breathing, and the thoughts that drift across your mind. If you find yourself getting stuck on a particular thought, bring your attention back to the present moment. —Repeat daily. Using mindfulness to stay focused on the present is a simple concept, but it takes time and regular practice to reap the benefits. At first, you'll probably find that your mind keeps wandering back to your worries.  We have just scraped the surface of a few ideas to help with worry. They can work if you are dedicated enough. Try not to get frustrated. Each time you draw your focus back to the present, you're reinforcing a new mental habit that will help you break free of the negative worry cycle. How do you handle worries? Can you stop a worry? Can you share techniques? Are there "good" worries?
I will not be hosting a live session today as I am participating in a memorial duty remembrance. See you here next week. Today is May 31st and Americans across the country will remember the brave men and women who gave their lives for our country. Whether you plan to observe the holiday with a parade, a service, or a moment of silence, I hope you also take a moment today to thank someone and/or their families for their service. It is so little to do for those who have done so much. "Our flag does not fly because the wind moves it. it flies with the last breath of each soldier who died protecting it." – Unknown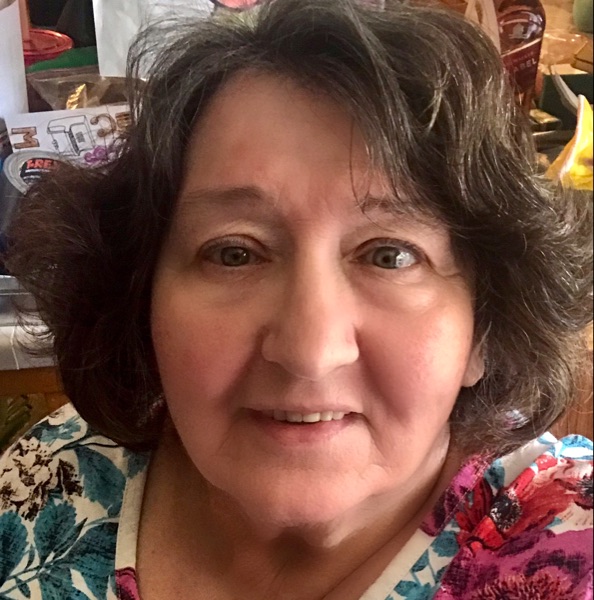 Hello and glad to see you. Today we start a two part discussion on joyfulness. Jump in, only friends here. When I was asked to join Wisdo as a coach I thought for a long time before I came up with a name for my coaching sessions. I chose Joyful Retirement because I think as a retired person that's what I aspire to. I think a lot of people confuse joy with happiness and though in my mind they are closely related and can occur at the same time, these emotions are not the same. Happiness is an emotion that brings bursts of intense pleasure, excitement, and satisfaction, while joyfulness is a stronger, and longer state that gives us feelings of inner peace and contentment. Happiness can be brought about by a good cup of coffee in the morning or a funny movie. Joy, on the other hand, is more difficult. Do you think happiness is what is happening around us while Joy is what is happening within us? It is important to have joy in your life as people who maintain a joyful life have lower heart rate and blood pressure, as well as stronger immune systems. Additionally, individuals who report having more positive emotions also have fewer illnesses, including fewer minor aches and pains. A joyful life is different for everyone as people associate joy with different things. That's probably how it should be, you shouldn't be following someone else's version of joy. Here are a few things we can all do to find or increase joyful living. *Oftentimes, the saddest summary of life contains three descriptions: could-a, should-a, would-a. . Start doing things that you always wanted to do, get out there to your bucket-list, and start living a life with no regrets. Life is about savoring every moment and making the most of it. These little joys will make your life more joyful. * There is no joy like working on something you are passionate about. Knowing that you are dedicating your life to something purposeful is a hard feeling to be expressed in words. The thing about passion is that it makes your life both beautiful and worth living for. If you haven't found your passion yet, it's absolutely okay. Just keep looking for it and don't settle. *Start spending some time out -of-doors. People who connect to nature and believe that nature is important to their lives are generally happier. The fresh oxygen, beautiful mix of colors, and the serenity can change your mood in an instant and boost your happiness levels. *Start looking after yourself. Joy comes from within and nothing in this world can make you joyful if you are not content inside. You must learn to look after yourself if you want to live a joyful life. The first step is to start looking after your body. Start somewhere--yoga, dancing, hiking, swimming, or bicycling. Do whatever you find interesting. *Start giving back to the society. It not only helps us to be generous and benevolent but also gives us a sense of purpose. To quote Denzel Washington, "At the end of the day it's not about what you have or what you've accomplished… It's all about who you've lifted up, who you've made better. It's about what you've given back." *Start investing in your growth— mental, physical, intellectual, and financial. Knowing that you are becoming better with every passing day helps you enjoy your life even more. Read books or blogs, watch videos that inspire, indulge your curiosity, take a class, listen to podcasts to stimulate your growth. All these habits and actions will have a profound effect on your overall well-being and joy. Are you doing any of the above? Do they help with Joy? What have YOU tried that you would recommend. Other ideas?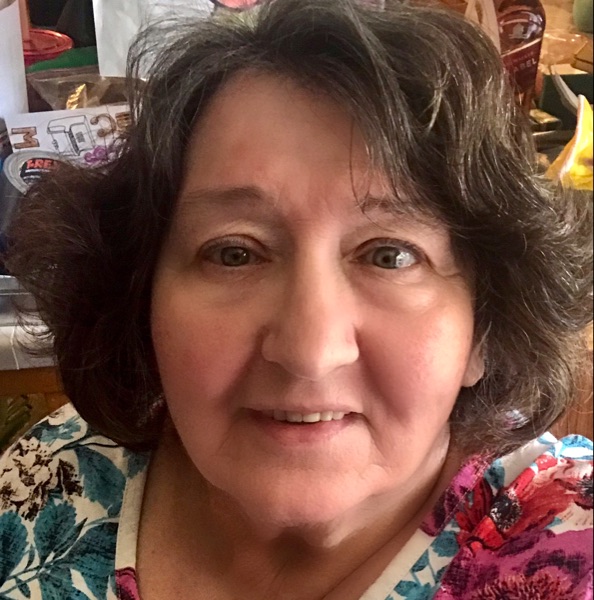 Last week as we started talking about Joy one of our constant contributors to Joyful Retirement, Roger, brought up the the topic of Gratitude and Joy. Today we will explore that deeper and then talk about some joy tips. Let's get started. Joy and gratitude are two topics that have been researched and have recently became hot topics. Gratitude and joy are more than just a state of mind or a gesture. There are science-based theories behind each of these emotional states of being.Researchers in Positive Psychology have found that gratitude and happiness and joy are always strongly correlated. Gratitude moves people to experience more positive emotions, to thoroughly enjoy the good experiences, better their health, face adversity, and develop and maintain relationships of strength, which in turn brings joy. Healthy population studies have found that when participants exhibited a positive affect, like joy, happiness, energy and vigor, life satisfaction, optimism, and a sense of humor – there was a lower mortality rate (Carr, 2011). Happiness can increase our longevity. So we see being grateful can change our lives. Remember a few weeks ago we discussed the attitude, "if you change the way you look at things, the things you look at change." I challenge you the next time you find yourself being negative about something to change the way you look at it. Take that same thing and find something to be grateful for. Then find another and another. To be joyful is to be happy, jubilant and elated. Who doesn't want more of that in their life! Here are 20 small things you can adopt into your everyday life that will do just that…bring you joy! 1. Eat Breakfast Be sure to eat a health breakfast. 2. Smile and Be present Take time to realize what is going on around you. 3. Slow down Pick one thing at a time and do it mindfully. 4. Take Breaks Work for an hour and take a 15-minute break. Move and stretch. This will help your productivity. 5. Write Things Down It will help you remember and be more organized. 6.Listen Start listening to people. You will learn from what is being said, and from who his saying it. 7.Take Action Pick something each day that you want to accomplish, and do it! 8.Small Wins Break down larger goals and projects into small bites and celebrate each step.
9.Be
Positive Keep a positive mindset throughout your day. 10.Limit Worry/Anxiety Be present in today! Yesterday is gone and tomorrow hasn't happened. Try box breathing to help with anxiety. 11.Avoid Negativity Limit the amount of time and energy you spend with negative people. 12.Laugh As you avoid negative people, gravitate towards funny ones. Watch a funny show or movie, to get those endorphins pumping. 13.Plan Your Next Day At the end of your day, sit down and write what you want to accomplish the next day. 14.Sleep Make sure you are getting enough sleep, life becomes easier when you get enough rest. So, write down what you will be doing tomorrow, get a good nights sleep, wake up, start adopting these little things into your day and begin to live a happier, more joyfulness life! Do these inspire you? How do you show gratitude? How many of you day thankful for a well cooked meal or a beautiful job well done? Can you see how you being grateful to someone pays double dividends?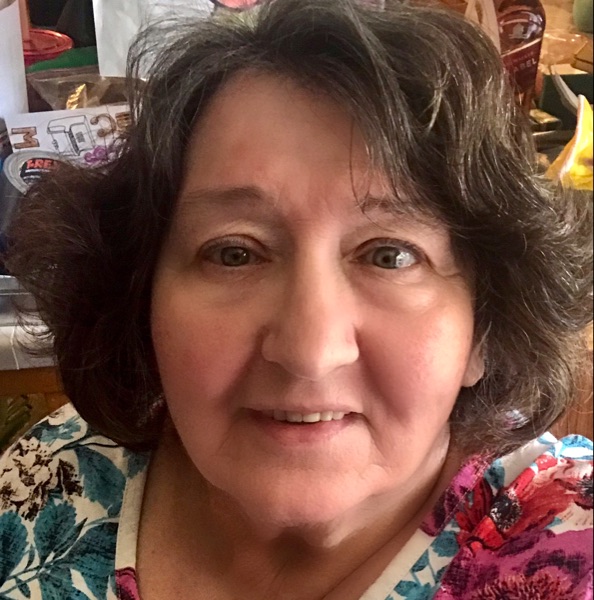 Hello all. So glad you joined us. Please feel free to jump in with an idea a comment or a question. We are all here to learn and grow. Thank you Rebecca for suggesting listening as a topic. If any one has something that you want to talk about send me an email. Let's get started. Given all the listening that we do, you would think we'd be good at it! In fact, most of us are not, and research suggests that we only remember between 25 percent and 50 percent of what we hear. There are many ways we can improve our listening skills one is to use active listening skills and one is to practice mindfulness when listening. Active, reflective listening Is when you actively listen and understand what the other person is saying. Then, you restate or share back information with the speaker, showing that you are paying attention and actively involved. It is a process of providing feedback to the person speaking. By doing so, you are letting that person know you are paying attention and are interested in what she or he is saying. Active listening involves more than just hearing someone speak. When you practice active listening, you are fully concentrating on what is being said. You listen with all of your senses and give your full attention to the person speaking. Below are some features of active listening: •Focus on them, on their face •Nonjudgemental •Patient (periods of silence are not "filled") • Feedback to show signs of listening (smiling, eye contact, nodding, ) •Ask clarifying questions •Reflecting back what is said Think about the last time you had a conversation with someone that ended in a fight or a misunderstanding. What if you had been using active listening? Could the result have been better? During conversations with your spouse, kids or parents, have you said to yourself " they just don't listen to me" but are you actively listening to them? Try just a couple of the above techniques and see if you get a better result. It might sound like this, " from what you said I can tell you are really upset. " ( focus, reflection, no judgement and no " well I Think") It will be hard at first to not interrupt with your own ideas. If you will make the effort to actively listen to what someone is saying and how they are feeling will go a long way to improving your conversations. Active listening takes practice to improve and maintain. The more you use these techniques, the more natural they'll feel. Active listening provides a checklist of actions to follow but doesn't necessarily prompt you, to monitor thoughts, feelings or reactions that might affect what you hear. Mindful listening goes beyond active listening to help shut out distractions like noise, electronic pings, and our own thoughts that worm into our heads when we are trying to listen. Listening in this way requires you to give your full focus to the person who is talking, and to use your senses to understand their words and emotions. You must do this while being open-minded, and show that you are taking interest in what the other person is saying. You have to be in the present moment to absorb what is being said. You also have to listen without judgment, and without trying to formulate what you are going to say in response. When you're not mindful, you can be distracted by your own thoughts and worries, and fail to see and hear what other people are doing and saying. Here are some simple ways you can use mindfulness to improve your listening. 1. Being present. When you listen mindfully, your focus should be on the person you are listening to, without distractions. Mute your devices, be ready to listen and relax. 2.Meditate: this is a way of practicing mindfulness and can be an excellent way of learning how to focus on the moment. When you empty your mind of "clutter," you can make room for other people's points of view. 3.Cultivating empathy. Validate the speakers perspective by acknowledging her opinion. It doesn't mean you have to agree with her, just that you accept they have a different perspective from you.(parents does this ring a bell) 4.Listening to your own thoughts, feelings and physical reactions that we have when we feel anxious or angry, and choose not to let them block communication. Mindful listening is not without auxiliary benefits. It helps you to: Retain information. Pause before you speak so that you can consider the effect of your words. Pay attention for longer. Boost your self-esteem. Reduce anxiety and increase positive feelings Sounds like I need to listen to this advice! Can you share examples of how active or mindful listening could have worked for you? Or share a situation where it did?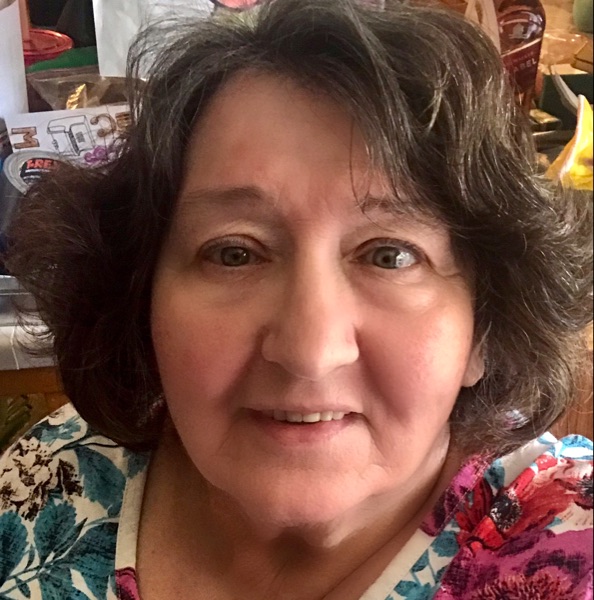 Hello my friends. Today we are going to talk about recovering from making a mistake. I received a message today asking about what to do if you are obsessing over mistakes and can't move on. We will take that on next week. Today we have some information and a plan for handling and recovering from a mistake. Let's get started. When Disneyland opened in 1955, it was a disaster. Although 15,000 visitors were expected, nearly twice as many descended upon the park, thanks to thousands of counterfeit tickets. Guests were plagued by long lines, malfunctioning rides, and a shortage of food. To top it all off, a tiger and a panther escaped from the circus, terrifying children and parents on Disney's suddenly family-unfriendly Main Street. The day having been dubbed "Black Sunday"by his employees, Walt Disney took it all in stride. "If you do big things, you make big mistakes," he told reporters. No one is perfect, we all make mistakes. I make mistakes everyday. If we didn't make mistakes we'd never learn anything. What matters is what we do and don't do after we make a mistake. Here are some tips to recover and turn it around. *You are not your mistake When you make a mistake, keep in mind that it doesn't define who you are as a person. Try not to jump to conclusions about your worth or value. No one's perfect, and that's okay. *Regroup. While hiding out and cowering is what might pop into your mind, just the opposite is your best bet. It happened, now what? Take a breath, take charge of yourself and act. *The worst thing to do is pretend it didn't happen and hope no one finds out. Responsible, ethical people own up to their mistakes, immediately. If you were responsible step forward, don't make excuses or try to place blame. *Everybody makes mistakes but that doesn't mean we shouldn't apologize for them. If your mistake has caused a problem for others it is imperative you give them a sincere and meaningful apology. It should be done as soon as possible. *Think about why you made the mistake. Knowledge, execution, emotion; determine where things went wrong. If you can understand why, you can make a plan to keep it from happening again. If you need assistance to understand, get it. *Fix it if you can. Do damage control and do what you can to remedy the mistake. Learn from this. Making things right and taking responsibility to fix it can be a positive experience. If you make a really big mistake, don't feel that you have to cope with it on your own. Talk to your friends or family about it. They might just say something that sheds light on what happened and help you see the light. *Learning from your mistake might mean changing the way something is done. It could just mean a change of habit for you, but the change could involve other people. If so, work together to be successful. * Review your changes using the Plan-Do-Check-Act process. Plan: Recognize an opportunity and plan a change. Do: Test the change. Carry out a small-scale study. Check: Review the test, analyze the results, and identify what you've learned. *Tomorrow is another day. Let go and move on. If you find yourself focusing on your mistake, practice reflection. Remind yourself that you are a good person, mistakes happen and you have done your best. Mohammed Ali said, "it doesn't matter how many times you get knocked down. It matters how many times you get up". It is not what you did it's how you behaved afterward. The mistake was accidental, your behavior is not. Be responsible, be professional, be grateful, allow yourself to learn from your mistake and then move on. How have you handled mistakes? What has worked or not worked?
Join me in giving a warm welcome to the new members that joined our community! 💫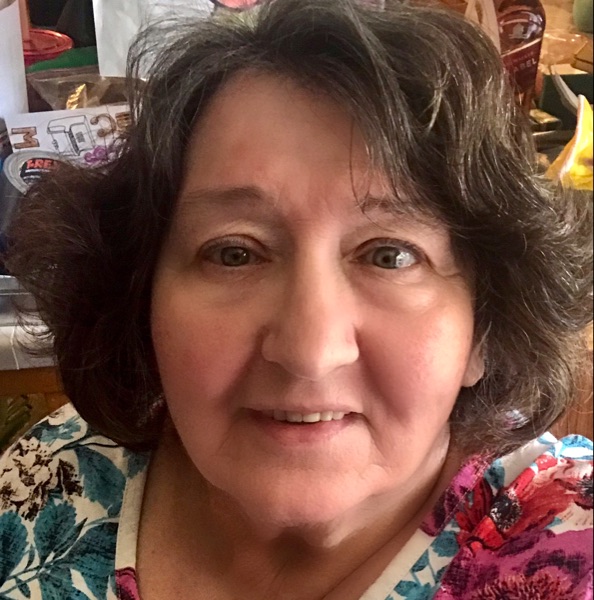 Happy July 5. Hope you all had a great weekend Last week we talked about what to do after making a mistake. The last tip we listed was to let go and move on, but I heard from many who said that was easier said then done so today let's discuss "how to let go and move on" The past can shape the future, but it doesn't dictate it – you make the final choice in how you move forward in your life. Let's get started. Rethinking and rethinking about events that have already happened or dwelling on memories of situations from the past that we haven't let go of are unproductive and won't get us anywhere. We must focus on what is the real self as opposed to the idealized self. No more If only, if only. We are human. Humans are not perfect, we make mistakes. The more we wallow in these negative emotions without a proactive or solution-oriented mindset, the more we feed into them and let them dictate our lives. That's when these emotions become unhelpful, destructive, and even "addictive" in some cases. Here are important tips and advice for learning to better "let go" of your past mistakes. •Accept mistakes are a part of life. Remember that everyone makes mistakes at times, you are no different. Life is full of trial and error, the painful finally getting it right. That happens because we learn from mistakes What would happen If we made that first error and quit? A lot of people would be walking around with their shoes untied. •Get Moving As soon as you notice you're ruminating, try to distract yourself for a few minutes. Engage in an activity that's short and mentally absorbing but not extraordinarily difficult. In some situations, you might be able to just refocus your attention on what you're supposed to be doing. Physical activity, such as jogging or walking, breathing techniques, mindfulness or yoga can also calm a mind that's prone to rehashing. The more often you can take control the easier it becomes to let go. •Practice reflection. While it's important not to dwell on our failures endlessly, taking the time to actively reflect on them is key to self improvement and self growth. Studies have shown hat when individuals write about a past mistake, it reduces their stress associated with the event and better equips them to handle new stressful events in the future. Writing about your failures will not only help you learn more from them, but also help you "let go" of them quicker and move on. Things to consider writing about Exactly what mistake did you make When did it happen? What was the situation? What aspects of the mistake were outside your control? How could you have prepared better before entering the situation? What did you learn How can you apply it in the future? Make sure you end the writing process on a positive note. Focus on the main takeaway lessons from the experience. •Be patient with yourself. It's not easy to change yourself, especially not overnight. Understand that self-improvement is often a long-term process. Celebrate small wins and be aware of gradual progress. The dividends from that will multiply. Patience to allow yourself time to grow and let go is vital to being successful and moving on. •Zoom out. Life is a constantly unfolding process, no single event can dictate the rest of your life. Ask yourself, " Really will this matter in a year or 5 or 10? If you look at the complete picture of your life, mistakes aren't as big as we often think they are. •Forgive yourself. You probably tried your best given the time and situation. Your best is always good enough. Are you judging yourself for what you did in the past based on what you know now? Its possible that anyone else in your exact shoes would've made the same exact mistake. Forgive yourself like you would forgive a friend. Be as kind to yourself as you would a favorite member of your family. You matter. Once you start building yourself up again you can finally move on and seek happiness instead of being brought down by a past you cannot change. At the end of the day, we must learn to live with our mistakes to the best of our ability and grow from them. The tips, tools, and advice mentioned above are a great starting point, but it will take consistent practice to become better at "letting go" of your mistakes and continuously putting your best foot forward. Your past has shaped who you are today, but only your actions starting NOW will shape who you become in the future. Who do you want to be?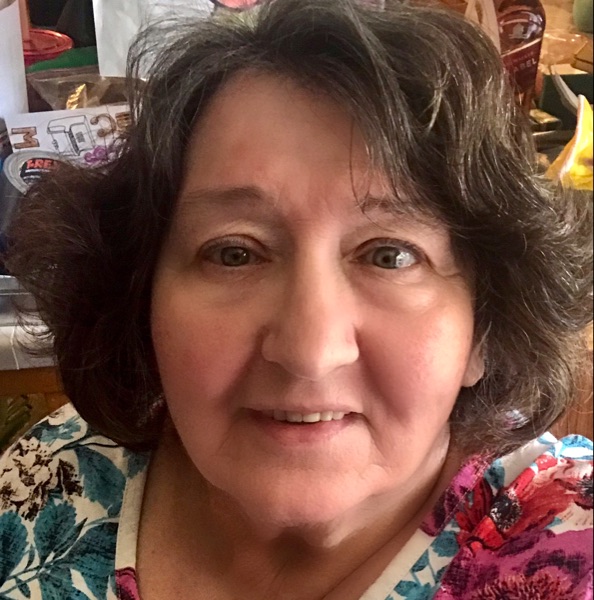 I won't be doing a live session today as I was called out of town on family business. Hope to see you all back here next week! In the meantime some food for thought. Bring your questions snd comments next week. 8 Facts About Mindfulness: 1Mindfulness is not obscure or exotic. It's familiar to us because it's what we already do, how we already are. It takes many shapes and goes by many names. 2Mindfulness is not a special added thing we do. We already have the capacity to be present, and it doesn't require us to change who we are. But we can cultivate these innate qualities with simple practices that are scientifically demonstrated to benefit ourselves, our loved ones, our friends and neighbors, the people we work with, and the institutions and organizations we take part in 3You don't need to change. Solutions that ask us to change who we are or become something we're not have failed us over and over again. Mindfulness recognizes and cultivates the best of who we are as human beings. 4Mindfulness has the potential to become a transformative social phenomenon. Here's why: 5Anyone can do it. Mindfulness practice cultivates universal human qualities and does not require anyone to change their beliefs. Everyone can benefit and it's easy to learn. 6It's a way of living. Mindfulness is more than just a practice. It brings awareness and caring into everything we do—and it cuts down needless stress. Even a little makes our lives better. 7It's evidence-based. We don't have to take mindfulness on faith. Both science and experience demonstrate its positive benefits for our health, happiness, work, and relationships. 8It sparks innovation. As we deal with our world's increasing complexity and uncertainty, mindfulness can lead us to effective, resilient, low-cost responses to seemingly intransigent problems.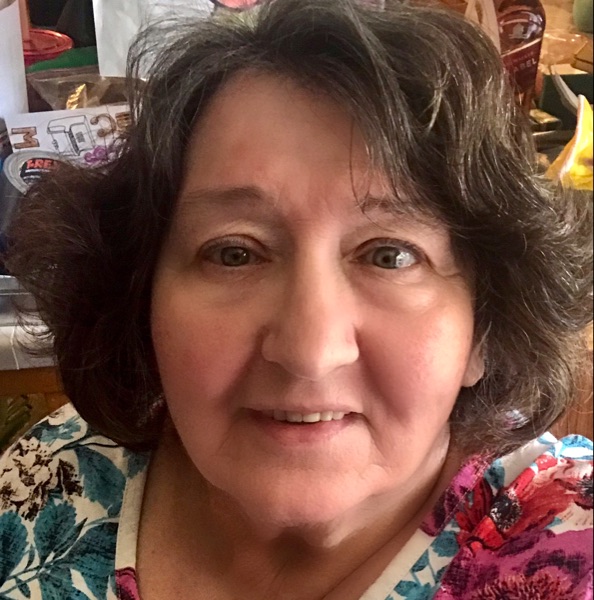 Hello from Texas. Nice to be back and so nice of you to drop in. Today we start talking about mindfulness. I hope you can see how mindfulness can really enhance the life you are living and also decrease stress and benefit our health. Next week we will talk about several meditations you can do to help with mindfulness. Keep an open mind. I promise it's worth it. Let's get started. Do you ever find yourself so busy taking care of all the necessary stuff in your daily life that you tend to miss out on what is happening in the present moment. We forget to stop and smell the flowers—to be mindful of our surroundings. As we age, we may worry more about our physical health, but that doesn't mean we can let our mental health go. Mindfulness can help. It promotes many physical and psychological benefits. The basic philosophy of mindfulness is self-awareness. It is the awareness that comes from paying attention, on purpose, in the present moment and without judgement. Author Narayan Liebenson Grady provides some pointers on how to be mindful in her book When Singing, Just Sing. "When sitting, just sit. When eating, just eat. When walking, just walk. When talking, just talk. When listening, just listen. When looking, just look. When touching, just touch When thinking, just think. When playing, just play And enjoy the feeling of each moment and each day." Mindfulness is simply observing and accepting thoughts as they occur without judgment. Instead of worrying about the future or ruminating on the past, mindfulness meditation focuses on the present, blocking out modern-day distractions. Be aware of where you are and what is happening now. Quiet your mind and enjoy the feeling of what is happening to you as it is happening. Why is mindfulness important? Cognitive scientists have done numerous studies on the benefits of mindfulness. Some of their findings include Mindfulness improves the quality of our relationships. Mindfulness enhances the sense of meaning we have in our lives. Mindfulness quiets the racing mind Mindfulness reduces the symptoms of hypertension. Mindfulness reduces stress and anxiety A recent study showed that it might even slow down the progression of Alzheimer's and mindful meditation is being studied to see if it can offset the cognitive decline. The benefits of mindfulness and meditation are just beginning to be realized. You can begin mindfulness by becoming aware of your surroundings and focusing on the now. To help focus you can try breathing exercises. Mindful breathing is a very basic yet powerful mindfulness meditation practice. The idea is simply to focus your attention on your breathing—to its natural rhythm and flow and the way it feels on each inhale and exhale. That can help quiet stray thoughts that pop up and allow you to focus. For more ways to get started with mindful meditation, check out these Meditation Techniques for Seniors, Six Easy Mindfulness Exercises for Seniors, and How to Practice Mindful Meditation. How do you feel about mindfulness. Can you see the benefits? Have you tried mindfulness in past? If so what worked, what did not?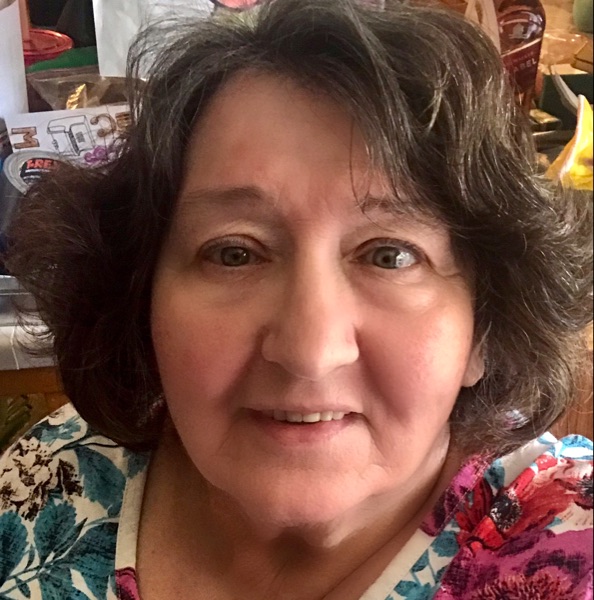 Hi there. So nice to see you. Today's topic will be interesting I think. Jump in and tell us your concerns. I know together we can make it better. Let's get started. Emerging from the pandemic Whatever your feeling on masks and vaccines, as you look around you see more and more people out and about. Perhaps you are one who is back in the swing, perhaps not. Today we are starting a two part series on emerging from the pandemic. Today we will talk about concerns that many have and next week some techniques to cope with issues and anxieties. Older adults have been especially impacted by the coronavirus pandemic, as they are at a higher risk of serious illness if infected and account for 80 percent of all Covid related deaths. Older adults have necessarily limited in-person socialization and as a result it has contributed to an increase in isolation and loneliness. According to the Washington Post, millions of older Americans are struggling with physical, emotional and cognitive challenges following a year of being cooped up inside, stopping usual activities and seeing few, if any, people. They are less fit, feel less able to cope and fear encountering a problem. They are hesitant about resuming activities even though fully vaccinated. They wonder, "What if something happens?" "Maybe I shouldn't do that' "Am I taking a needless chance? Another concern is trying to go back to their regular routine. With so much changed it is likely that a whole new routine has to be established. Worldwide over 4 million people have died and almost 200 million people have contracted the disease. Things are different. Businesses have closed, places of worship have changed their hours, medical providers have new rules about appointments and non patients (like care givers or drivers) in their offices. Fear of what they could encounter keeps them frozen A huge difference is technology has taken a leap and by-passed many seniors. According to an Ericsson Social Research Study conducted in 8 countries around the world 46 % of seniors who use internet the least are most at risk of falling behind even further when new technology is introduced to the market. In addition seniors have more internet worries than others during this unique period in time. This includes things like getting hacked, being victims of online fraud or that fake news online will create unrest in society. According to Ericsson half of the seniors across all countries surveyed feared a lack of mobility. Being mobile means both the ability to walk around in and outside where they live, but also being able to drive a car, manage to take the bus or other vehicles to get to places in or around their location. " Now we see that many of these seniors have already experienced restrictions of mobility. A majority of those seniors who drive a private car, use public transport, ride a bike or moped, take a taxi or even share taxi rides, said they are using these forms of transport much less now compared to before the crisis." These seniors even walk less than before. As many as 4 in 10 said they walk less now, during the crisis. Lastly a great concern is the unknown. Even though they may be vaccinated they are still afraid to be around friends and younger family members. According to a study from the Kaiser Foundation, last May one out of three seniors were worried or felt stress about the pandemic. By July, that number was one out of two. Now with the hospitalizations on the increase again Seniors are wondering what is really safe. Are these concerns you have? Are other things worrying you? Let's talk about concerns and next week let's bring suggestions for solutions.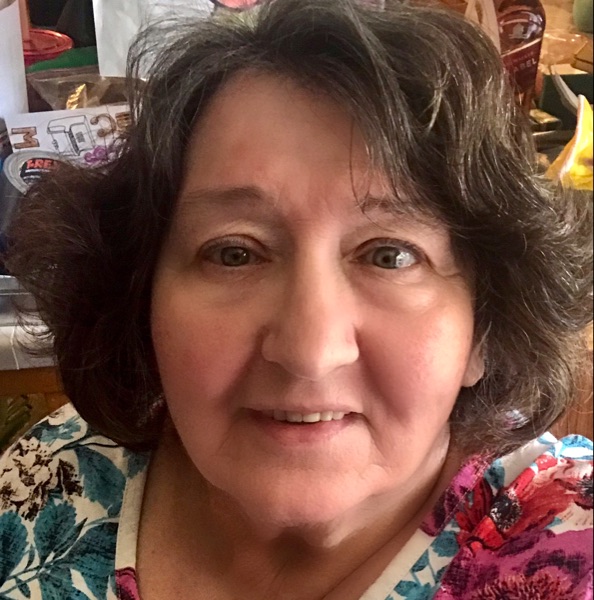 Hello friends. Today we are going to talk a bit about emerging from the pandemic. Things still seem a little shaky, but I will confess to thinking about how things will be when we are past this. I hope you will join in with ideas, comments, issues, or support. I appreciate you stopping by. Let's get started. As we look ahead to life after the pandemic, many people are wondering what their lives will be like. If we go back to living the way we did be before will we lose all that we have learned in the past year and a half. Senior citizens can empower themselves and experts say that the first thing to do is to take care of themselves. Schedule a month of well care. See your doctor for a checkup. Make dental and eye appointments. Get caught up and get a green light to start moving. One of the major issues reported by seniors,as we discussed last week, was mobility. So with your doctor's green light begin moving however you can. Start slow and build. Be honest with yourself about what you can do and what you are afraid of doing. Start a walking program, or simple exercises, or yoga. Be proactive and be positive. If you feel you need some physical therapy to get started talk with your physician about a referral. Exercise has hidden benefits, besides increasing stamina and easing mobility, it also produces endorphins. Endorphins are natural pain killers and they also produce a feeling of well being. Several studies have shown that exercise, even in light to moderate doses and intensities, can have a significant positive effect on cognitive function in the elderly. Studies have found that the quality of one's social dynamics is significantly more impactful than things like diet and exercise for older adults. Resuming activities, when it's safe to do so, is as important to our emotional health as it is to our physical health. Seeing friends and family, returning to church and or volunteer opportunities, and pursing our hobbies or traveling all improve the quality of our lives. Until you feel safe, reach out. Call your friends, Skype or Zoom with family, continue to pursue a hobby or start a new one. We maybe alone but we needn't be lonely. Technological change is probably the largest social hurdle we can face as senior citizens. The population most negatively affected by the COVID-19 pandemic, are also the least likely to be able to access resources that could help. Whether it's poor ability to use smart phones, computers and digital technology or access to the internet the ability to proficiently use technology is much lower in older populations than in younger adults. There is no easy answer here. You have already taken a big step by being on Wisdo. Here you can reach out, find a friend, help each other, get answers to questions and not be alone. What else can you do? Talk to family and friends. Ask them to teach you. I swear my grandkids know more then I do about computers and aps! Read and learn what you can. Find out where you can get information. Community centers and libraries have free classes, when you can, sign up. The world is aware of this digital divide and I know that the pandemic has increased the concern over this problem, but for now it's up to us. As an older adult, it's not unusual to continue feeling anxious or vulnerable to serious illness from a COVID-19 infection. Some closing tips. Talk about your feelings: If you feel nervous about being in public places talk to a loved one and ask for their advice and reassurance. Take it slow: Make sure to get back out there at your own pace and comfort level. Create a new routine: Select the best pieces of both your pre- and post-quarantine lifestyles and create a new routine that improves your overall quality of life. Know you're in control: It's important to realize that you can control your time and surroundings. Continue following safety precautions Get back to happier times: If you need additional help reducing your anxiety and sadness, consider talking to your doctor about mental health resources. Reach out: We're all going through this change together; know that you're not alone What positive steps have you taken? What other issues have affected you? Can you add ideas to help others?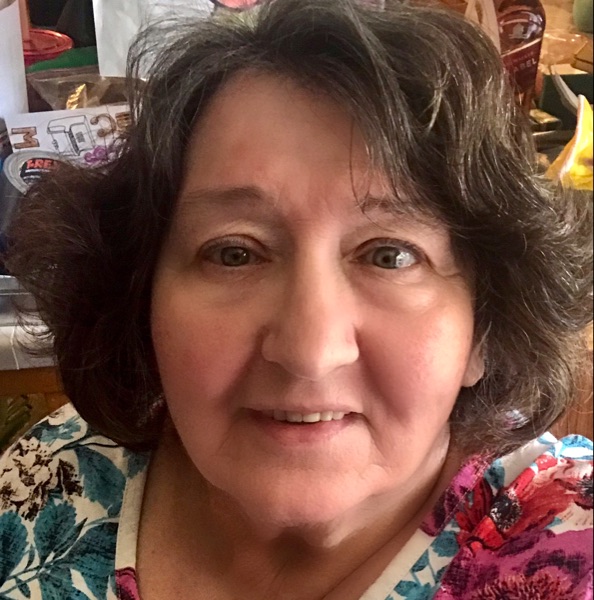 I was asked last week to talk about stress, but not just stress, some ideas to help. This week we will go into causes and symptoms. It appears that stress is generally on the rise and specifically affecting the more vulnerable. Jump in with a comment or question. Let's begin. If you experience changes or maybe challenges, this is a stressor and your body reacts with physical responses. That's stress. Stress is normal. Stress happens to everyone. Stress itself is not necessarily a bad thing. Our bodies are made to experience stress and then to react or respond. Stress can help you meet daily challenges and motivate you to reach your goals. It can boost memory and it is also a vital warning system producing fight or flight. Positive stress is when you respond well to a challenge; first day at a new job, first date, speaking to a group, wedding day, doing something for the first time. Positive effects is positive stress. Stress becomes a problem when stressors continue, without relief, to grow to nearly unmanageable levels with no relaxation. There are many symptoms of stress. From mild, like sweaty palms, butterflies or headache to the more profound dizziness, high blood pressure, digestive issues, lack of sleep, even chest pains. These hierarchal responses are some of the indicators of problem stress. Other physical symptoms to watch for include anxiety, forgetfulness, depression, fatigue or feeling overwhelmed easily. A change in behavior like frequent anger, change of eating habits or increased drug or alcohol abuse are the most common emotional and behavioral symptoms of stress. Whatever your stress reaction, recognizing the signs of stress can help you head off a more serious problem. If something doesn't feel right for more than a week or two, you might want to see a doctor. If stress continues unchecked, that is becomes chronic, it can put you at risk for serious health problems like heartburn, severe headache, jaw pain, heart disease, muscle pain, skin rashes, weight gain. Lastly it is important to know that worry, anxiety and stress are not the same. Understanding the difference can help you know how to deal with them. Worry is a response in your head, ( what if, ) stress causes a bodily response( fast heart beat) and anxiety has both plus an emotional response (fear or dread) When have you experienced positive stress? Negative stress? Have you seen negative stress affect others?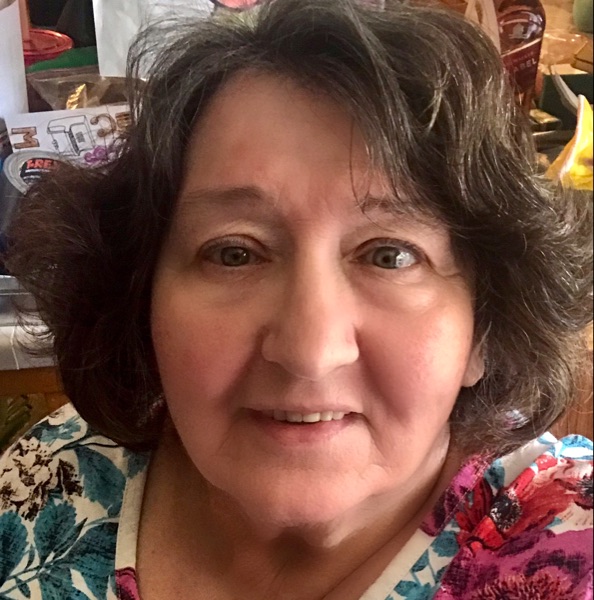 Hello everyone, Last week we talked about stress. Thank you all for the many comments I have received during the week. The biggest comment was on realizing that worry, stress and anxiety are not the same thing. We talked about worry in the past, today we will talk about ideas for stress relief and we can cover anxiety down the road if there is a need. Let's get started. The best thing about stress is that it's not all bad. The second thing is you CAN help yourself. GPA+ GOAL: manage stress PLAN: go through the steps here to find things that work for you. Decide what to do ACTION : put plan into motion +: get help if you need it. Stress can permanently affect your health. Don't wait for high blood pressure or worse as a wake up call There has been much research done and much written about stress relief. Here are a few ideas inspired by material in AARP, Factsy, Healthline and Psychology Today. Get Regular physical exercise "Fight or flight" is a reaction that causes us to feel stressed and flood our body with adrenaline and cortisol. Physical exercise metabolizes the excess stress hormones and can calm the body. Experts advise exercising at least three times a week for half an hour. For immediate help, If you feel your stress elevating take a walk. Also, Tiffany Fite is an exercise coach (like me, but exercise ideas) here on Wisdo. She does a live presentation on Mondays at 3 pm central. It's Wisdo, it's free. Check her out ! Relaxation Slow down your mind and body and you can regain or remain calm. One way to do this is by breathing deeply. There are many simple breathing exercises you can learn. Another technique is to focus on a word or phrase that is meaningful. Repeating this word or phrase can help you relax. Meditation and yoga can also be used to lower stress levels and elevate your mood. Both can be found on line. Change your attitude about stress Everyone experiences stress, but how you manage it makes the difference. Remember when we discussed, "if you change the way you look at things, the things you look at change." The way you look something can bring on stress or control it. If you have an issue or problem, instead of stressing look at it as a puzzle to solve. Write it down, brainstorm some ideas, pros, cons, alternatives. Taking charge can reduce your stress and help you at the very least plan your next step. Know your limits Often, we create stress because we can't say "no." and we take on too much. Know your limits and say no in the kindest but firmest way possible. Learning to say no can remove more stress then you can imagine. Also, know when to say "yes" to receive help. When you are feeling overwhelmed or have unchecked stress, talk to a professional. At the very least, when you feel stressed, take a break and call a friend or relative. A reassuring voice that understands you will help keep your problems in perspective. If that is not possible give yourself a pep talk and reach out when you can. Keep a stress diary Learn how to manage your stress by making yourself aware of situations that cause it. Keep a record of the date, time, and place when you feel stressed out. Use this diary to try to understand your personal stress triggers. Eliminate them if you can, if not, prepare in advance on how to handle the stress. Reduce caffeine, alcohol, and refined sugar These are stimulants, so they increase your stress level. Using alcohol or drugs to alleviate stress just replaces one problem with another. Green tea contains less caffeine than coffee, has healthy antioxidants, and contains an amino acid that calms the nervous system. Refined sugar might give you a temporary boost, but It leaves you feeling tired and irritable. A healthy, nutritious, and well-balanced diet can go a long way towards helping you to cope with stress. Make it a priority to do something you enjoy Whether it is music, art, fishing, gardening, yoga, walking, or revisiting pleasant memories. Do something you love. Don't give up on your favorite activities because of the stress and pressure in your life. Rather, taking a break and listening to some relaxing music or paging through a photo album can be just the break you need. It can put you back in control or It could enable you to return to a stressful situation with a different perspective and a renewed state of mind. Sleep better You can't sleep because you are stressed, but continued lack of sleep is a major cause of stress. Don't just toss and turn. You have heard these all before. Turn off the TV, unwind, relax before going to bed with some breathing exercises, there are some new on line audio programs that can help. Getting enough sleep is essential to fuel your mind and body. Smile and laugh This one is my go to. I know laughing can reduce stress. It also releases endorphins and decreases excess levels of cortisol and adrenaline. I watch a funny video, or a comedian, or a funny movie. What you are experiencing inside your brain is often reflected on your face. A smile or a laugh can immediately help to relieve the tension. As a coach I always try to have lighter moments during coaching. I find it helps release tension and often helps us move forward. What are your de-stressors? Have you tried any of these techniques? What might you try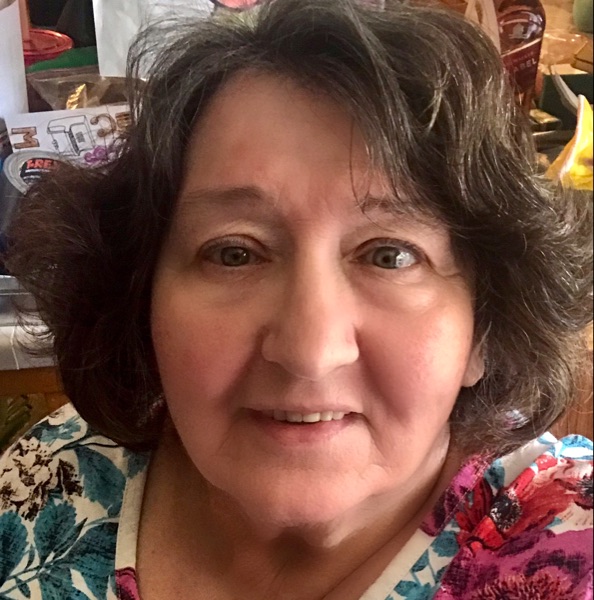 Greetings to you, my Monday friends😘 I received a question last week about how to make friends. It seemed like a relevant topic for today. Let's begin. Research has shown that social interaction and friendship offers older adults many benefits. Connection with others not only allows us to survive but also to thrive. people who engage in meaningful, productive activities with others tend to live longer, boost their mood, and have a sense of purpose. Do clearly friends are good for us. How do we make and keep friends especially in today's world? Here are some ideas. Get creative about meeting up and finding new friends. Reaching out to those you've lost touch with, is often easier than making new friends. You already have established trust and you know you have things in common. Look through your phone and call those people you haven't talked with in awhile. Be receptive to meeting friends of friends and you can do the same for others. This can grow your social circle easily. Got a problem? Ask your friends if they know anyone that can help. I needed help with a crochet sweater pattern and a friend gave me a name and now I talk to my new friend about yarn and crochet from time to time. You can join virtual events on line, a book club, a writing group, an exercise group. Facebook has a group for everything. Good choice to join Wisdo. Being on line here gives you so many avenues to connect with people of like minds. It also gives you an opportunity to help others. Volunteer Volunteering provides many benefits to both mental and physical health. Plus it gives you the opportunity to meet like minded people many of whom can become life long friends. Volunteering helps counteract the effects of stress, anger, and anxiety. Helping and working with others can have a profound effect on your overall well-being. Volunteering makes you happy. By measuring hormones and brain activity, researchers have discovered that being helpful to others delivers immense pleasure. Volunteering increases self-confidence.and a sense of purpose. Older adults, especially those who have retired or lost a spouse, can find new meaning and direction in their lives by helping others. Whatever your age or life situation, volunteering can help take your mind off your own worries, keep you mentally stimulated, and add more zest to your life. During covid you can still volunteer. In today's digital age, many organizations need help with writing, graphic design, email, and other web-based tasks. Where to find volunteer opportunities Community theaters, museums, and monuments. Libraries or senior centers. Service organizations such as Lions Clubs or Rotary Clubs. Local animal shelters, rescue organizations, or wildlife centers.
Volunteermatch.org
Volunteer.gov
Stay connected to old friends Keeping In touch with friends now may not be in person but it can still be personal. Everything old is new again. Write letters and send cards to friends and family. Send a text 'just to say hi or for no reason, have a video or phone meet up. Don't automatically give up on old friends just because they moved away or you haven't been in touch for awhile. For all you know, they might be in the same situation as you. However you choose to stay in touch, keep it consistent: Send monthly postcards or change it up with a photograph you've taken, or a recipe you found you know they will love. These all say I'm thinking about you and I'm glad we are friends. Talk frankly about your friendship. Open, honest conversations can help friendships by establishing shared events, expectations and trust. Adult friendships are about how you fit and what you are willing to share. In this pandemic so many people feel lonely or overwhelmed or scared, sharing what you are feeling and going through establishes a bond and a potential lifeline. Make the ordinary extraordinary Zoom calls not for you? Not a texter? Bored and alone? Turn some of your ordinary chores into friendship calls. I know two ladies who talk every Thursday over the grocery ads. They see what's on sale, talk about and share recipes and catch up on the news of each other's families. Have a friend that likes those Matchmaking or Talent shows, talk to each other while they are on. Find something that you both love ( or hate) and do it together. Other Ways to Connect Meetup: Dubbed as the place to "discover events for all the things you love,"
meetup.com
allows you to start a group or meet others with similar interests in already-established groups. Want to find people to hike with? Go to
meetup.com
, type in "hiking" and your town's name, and you'll see lots of groups and scheduled events. Nextdoor: An online hub at
nextdoor.com
lets you connect with neighbors who share information on everything from how to find local services to asking for help in finding a lost pet. You can get the inside scoop, send messages, ask questions, take a poll and get alerts. Social media: Put out the word that you're moving and want to meet friends of friends in your new area. Religious services: Churches, mosques and synagogues are offering online services Have you used any of these ideas to stay connected? Will you try any of the ideas about making new friends? What other ideas do you have?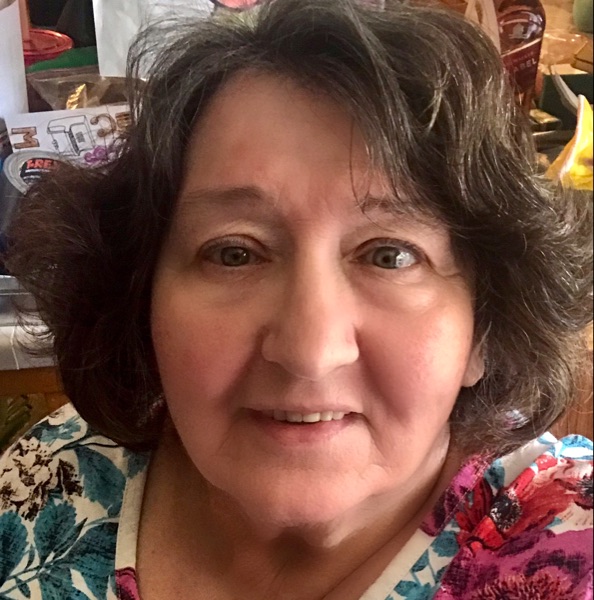 Good Morning my Friends. I hope you are all well and staying safe. Today's topic is one of my most important tools when I coach. I start each session celebrating wins for the week. I'm glad to share this with you and I hope you share with me. Let's get started. Do you celebrate your successes? It's very easy for us to focus on the negative and think badly about ourselves for small mistakes and failures. We are quick to put ourselves down and though blame for failing comes easily we almost never celebrate our successes. Goals generally aren't easy to reach, they take hard work, perseverance and it is easy to forget to take that victory lap. If we are aware, our failures can be our learning moments. but our wins are what keeps us going. Why celebrate wins We build success on success and that helps us see that we can be successful again. Celebrating that success is an important part of building self-confidence. We need to see how far we have come. If we acknowledge our wins we are forced to review progress on our goals. As we achieve one forward step we focus on our next move helping us not only know what we've done but strive to achieve more. towards. Individual milestones can help to make us more resilient when we suffer setbacks. If we hit a roadblock we can look back, refocus and know that this setback is only temporary. You've been successful before and you will again. Feeling successful actually causes chemical changes in our bodies and releases endorphins into our brains. This good feeling reinforces success and makes us more likely to want to do it again. How you celebrate your win is up to you. Do it quietly. Pat yourself on the back. Check something off your list with a flourish. Or reward yourself with a cup of coffee, a moment favorite song, some self-reflection. "Wow you did good. " You'll feel re-energized and ready for new goals. Do it with more pizzaz. How about a victory dance. Moving the body in a new way can give you confidence and energy. Try it. Next time you achieve a goal, put on your favorite song and dance. Do something physical, yoga or take a walk outside, sing, look yourself in the mirror and take a bow. Use your achievement to celebrate success and lift your mood. Big or little. Calm or excited. Be grateful and always celebrate accomplishments – no matter how small. Every step forward is progress and tracking that progress let's you see how far you have come. It really will help you stay positive and that positivity will propel you forward. Please share a time when you have been successful and how you honored or celebrated your win.
Hi. I am not going to be able to be on Wisdo with my live discussion on September 6. (Monday 9am central time ) Please join us next week as we start a discussion on how to set goals that work for you. "When you set a goal, your brain opens up a task list. " – Mel Robbins Thank you and see you next week.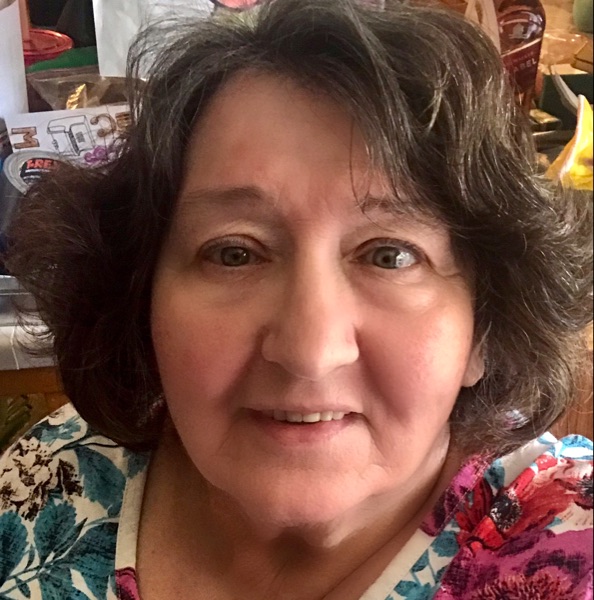 Hello All. Today is a great day. So glad you joined me. Helping people set goals is the core of my coaching. It is something that can make a great difference in your life in a short period of time. Let's get started. Setting goals is important. There have been many studies done about goal theory, and it's no surprise that they show that goals work. The goals that work best are specific, have accountability, commitment, and are written down. The studies also show that without a goal, your chances of success are minimal at best. Setting goals can help with new behaviors, help you focus and sustain momentum. Goals can keep you on track, If you can't measure it you can't manage it. If you can't manage it you can't improve it. Goal setting does not have to be boring. There are many benefits and advantages to having a set of goals to work towards and proven benefits to make the goal personal to you. One of the most used goal plans is something called SMART goals. It is mnemonic for a way to plan your goals to include all the things discussed above. They are Specific, Measurable, Achievable, Realistic, Time-bound. (If you would like a chart that explains this more let me know. ) What if this system doesn't appeal to you. Too stuffy, too much to track, too hard to fulfill. You can make your own mnemonic that fits you but includes the steps needed to be successful. I have been able to help several people with a mnemonic they have used successfully. SOS Specific Own it. Make it relevant & measurable Steps. Time line RIP Reachable. Exact and verifiable Important. Relevant Paces. Steps and feedback KISS Know what you are capable of Important. To you Scope how long to complete Step. Steps on s time line Smile Specific Measure Important to you Length Exact steps Do-it Design specific On Track how measure accountability Insight steps with who can help Timely BITE Bring it. What you want& how to track Instigate. Plan your steps Time Evaluate If you need help with setting goals reach out for help. Would you start a journey without a plan to get there? Decide what your goal is and get out of your driveway. Many people feel as if they're walking in place. They are in the same place they were a year ago or five years ago. They work hard, but they don't seem to get anywhere. If you ask them what they want they can probably tell you, but if you ask what steps they have taken to get it they likely will say nothing. They have not set proper goals. Goals help you to organize your time and your resources so that you can take forward steps. You will have a sense of pride as you achieve each step, and you will lift your self confidence as you recognize your ability to achieve the tasks you've set for yourself. Celebrating the small victories on your journey gives you a chance for evaluation and adjusting the next step if you need to. This is your journey, adjust your steps if they don't fit or if your goals change. TIPS The following broad guidelines will help you to set effective, achievable goals: * State each goal as a positive statement – * Be precise – Set precise goals, putting in dates, times and amounts so that you can measure achievement. * Set priorities – If you have several goals, give each a priority. * Write goals down * Set performance goals, not outcome goals – Try to set goals over which you have as much control as possible. then you can keep control over the achievement of your goals, and draw satisfaction from them. * Check in with someone you trust. This can help you make sure your goals are specific, attainable and neither too difficult or too easy. If you want a goal worksheet or have questions let me know. Do you have things you want to achieve? Have you set a goal ? If so how is it working? If not what is stopping you?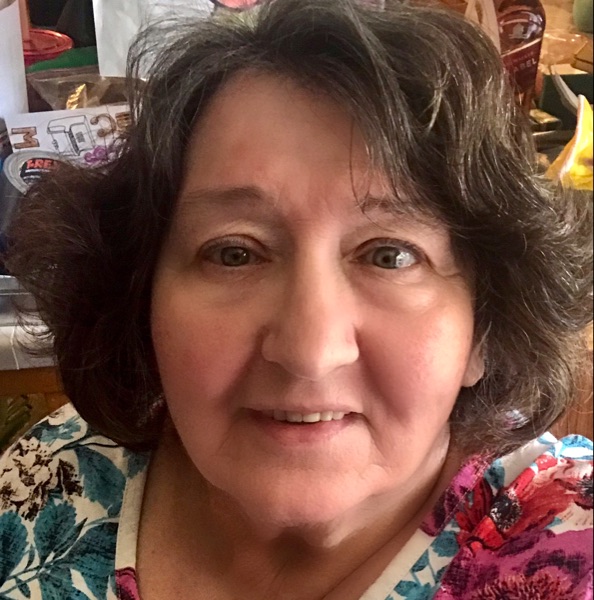 Hello to you. Let's begin a great week. Thank you for being here. Last week we talked about establishing short term and long term goals. In order to avoid roadblocks and achieve our goals, we need to set up routines and stick to them. A couple people emailed me last week saying that goals are fine but they have trouble getting started in the morning. One person said by the time they get up and figure out breakfast and putter around figuring out what to do the day is half gone. People are creatures of habit, and routines offer a way to promote health and wellness through structure and organization. Having a routine can greatly improve your health. So today I share a morning routine that can carry you through your day. It is easily adaptable to individuals. Let's begin. ARISE, STABILIZE, ENERGIZE, MOBILIZE SUMMARIZE As we greet each new day we have the opportunity to set the mood for what lies in front of us. With a few simple preplanned steps we can begin each day knowing we are taking steps toward success ARISE. As you wake and face the day take a moment to be grateful. Grateful for the small things or the life changers. Whether you listen to inspiring music, do a meditation or just an affirmation this gentle beginning can set the mood for the day and set you up to make the most of the day in front of you. STABILIZE. Breathe. There is anecdotal evidence showing a warm drink with lemon can help with hydration, digestion, skin tone, and antioxidants. Don't just jump and run. Take a moment, sip your drink and think about where you are going and what you are going to do. How are you going to accomplish your plan for the day? Is today the day you make the first step on a life goal. ENERGIZE. As you begin your day, not only energize your body, energize your vision. You can reaffirm and fine tune your vision as you shower or make breakfast. Pause and make a call or send a message and take a step toward your goal as it is fresh and present in your mind. Group things together ( errands drop offs, pick ups) do more then one thing at a time, ( fold laundry and listen to pod cast, ) be ready with things to do during down time, ( while you wait to pick up child or for a meeting to start do email). Now you have set the stage for success, being aware of what you want and/or need to get done makes the doing easier as you go through your day. MOBILIZE. Be realistic. As you put your plan in motion remember there are 24 hours in a day. Be flexible, you have taken time to plan, you know what you need to do but things can take longer then you think. Things like traffic, an unplanned phone call, or something wonderful like hugs from a loved one or a rainbow, can cause you to change plans. Try to do the must dos first. This way if you get sidetracked you will still feel productive at the end of the day. First and foremost, be kind to yourself. Now get out there and own today. SUMMARIZE. Whether you are going about a day with errands or a day at your salaried job this plan can work. In either case at a the end of the day it is important to take just a minute to reflect on what has worked and what has not. Give yourself a pat on the back and acknowledge your successes. If you fell short of what you wanted, give some honest thought as to why. Was your plan realistic? Did you need to take some time to walk away and rest or regroup? Was it too much, did you hit a bump you had not anticipated, is it doable but you need to do it differently? Some people find it effective to use this time to jot down some ideas for tomorrow and giving yourself a head start. By being aware of your first moments daily and making a plan for your day you enable yourself to be proactive and become the architect of your life. Do you have a daily routine? Do you think a routine would help you complete or work on goals?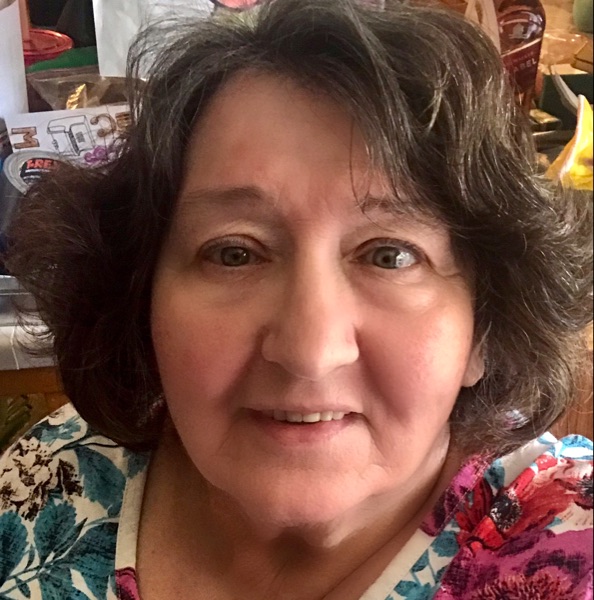 Happy Monday. Where did summer go? Just like that it is fall. Thank you for joining me today. I hope today's topic is interesting for you. This was a suggestion and also something I had on my list to cover. If you have any ideas you would like to share about topics send them to me! Today we begin a two part discussion about emotional baggage. Let's begin I thought that emotional baggage was a bad thing. I now realize that that's not necessarily true. You have the capacity to carry past experiences and learn from them, that is a healthy and necessary behavioral pattern. There is an old saying that goes, "Take the meat and leave the bones." So, it's OK to remember what happened. It's alright to store it so that you can have it if you need to later. It is essential that you only store the things that are important for your lesson, and not all the things that make you angry or bitter. Be mindful, and move on with more wisdom than you had before. The wisdom that you learn in every experience, is what you carry with you. This is your ballast. Ballast is defined as something that gives stability to the core ( as in the bilge if it were a ship) to allow for necessary movement. "Emotional or psychological baggage is a collective term for all of the unresolved emotional issues; traumas and stresses from the past (and present) that occupy your mind and even body," says Karol Ward, LMSW As ballast these experiences ( baggage if you will) can help us manage expectations and learn how to cope with pain and rejection, and help us grow. So the problem is not that we have emotional baggage—everyone has baggage. The problem is that people let their emotional baggage negatively effect their lives. That negative effect is pervasive. Perhaps you have not learned adequate coping skills or haven't learned how to trust yourself. Perhaps you have not set relationship boundaries, or you think in patterns that are destructive rather than constructive. You just go through life not quite happy, facing interpersonal struggles and wondering why everything seems difficult. Emotional baggage typically starts to collect when you are young. It could be abusive, depressive, or perfectionist family backgrounds that begin this process of packing your emotional bags. It also could be bullying, social skills, or some other childhood trauma. Unfortunately, if not corrected, it does hang around for a lifetime. For example, if you have not learned to deal with conflict, you may hide or avoid a situation where what you really should be doing is sticking up for or asserting yourself. By not sticking up for yourself you then feel weak, helpless, and sad, making you want to retreat further. It's a vicious cycle. There comes a point when this baggage becomes too much, that it can have a devastating impact on your relationships. One of them is the inability to become emotionally available. Carrying too much emotional baggage can literally stop us from being open to new experiences, intimacy and growth. A recent study found that emotional baggage can also be a real barrier to making healthy lifestyle changes, like losing weight or quitting smoking. "Respondents said that they felt that emotional baggage was an important explanation for why they were stuck in a rut and that conversely, being stuck in those old habits added load to their already emotional baggage and made it heavier." overall lifestyle. Realizing that ballast is good but that uncontrolled emotional baggage is not can help you begin to move forward. It is a component of human development to carry our personal perception of our past experience with us. The key to healthier functionality lies in learning to manage our perceptions and strengthen ourselves as we mature in order to respond to our daily experience in healthier ways. Next week we will talk about 6 types of emotional baggage and how you can let go so you can move on. Is the concept of ballast new to you? Do you have baggage issues you struggle with?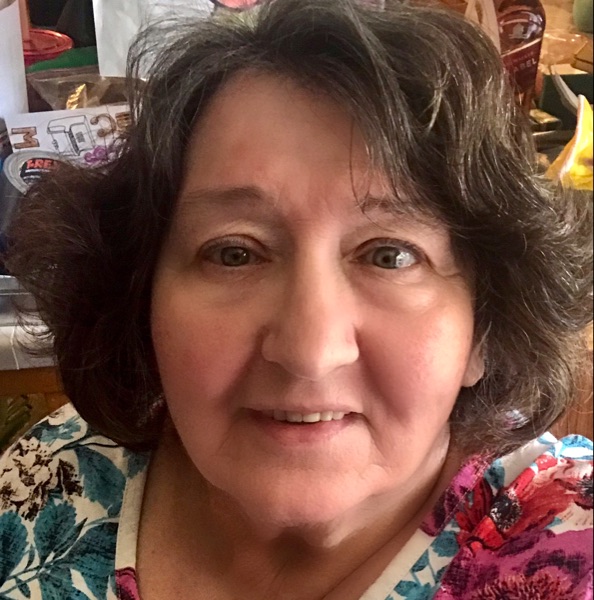 Hello Friends. I hope your week has gone well. Thank you for joining us. Jump in and say hi and let's us know what you think. Last week we began our conversation about emotional baggage. Today let's continue as we discuss ways to unpack and move forward. Let's begin. We all carry emotional baggage. It is different for all of us. The problem most people have is that they let their emotional baggage rule their lives.We don't know how to unpack this baggage. Instead, we let it creep into every corner of our lives. Not only is emotional baggage different for everyone, people are affected differently by the same event. Being fired may devastate one person while another takes it in stride. It is a combination of our fear, pain, insecurities and inhibitions emerging from our life experience. It may manifest as PTSD, (not just military persons, also rape, abuse, and trauma victims); trust issues; paranoia worry and fear; being defensive by extreme anger or the silent treatment; and insecurity featuring low self esteem and/or needing constant attention and validation. How To Get Rid Of Emotional Baggage? This baggage has built up over time and cannot be cast aside overnight. It needs consistent work and effort. Many people find it helpful to enlist the help of a coach or other professional to help keep consistent. Here are some actionable tips to help get started. Learn to Forgive If you want to stop carrying this emotional baggage, you must learn to forgive. When we forgive, we let go of the emotional baggage that can keep us back. Forgiveness frees our hearts and minds, and lets us live in peace. Forgiving does not mean we do not work through our feelings (it's okay to cry!), and we don't let people be unkind or unfair to us. Being able to forgive is a personal health skill that puts you on a life path that can help you drop that emotional baggage you've been dragging along. Forgiving someone is something you do for yourself. Write an honest list of the thoughts, beliefs, and behaviors that weigh you down. Grab a pen and notebook, find a quiet space, and spend thirty to forty minutes thinking and writing. Reflect on each item and identify the source of the thought or belief. Acknowledge the painful memories but don't wallow in them. Write it down and move on to the next step. Find at least one positive in each hurtful experience/situation. If you were bullied, remember how important kindness feels. It is important to see your life through the prism of 'glass half full'. When you choose to see life and situations positively, dealing with emotional baggage becomes easier. Looking for the good in the past helps you reclaim your power. You decide what you take from that experience. Do not isolate yourself Being around people and socializing may seem like the hardest thing to do. It is so much easier to avoid possible triggers. If you want to begin to unpack your emotional baggage, you must accept the importance of not isolating yourself. It is vital to be surrounded by family and friends, take your positives you found in the last step and make them daily affirmations; an affirmation like "I will practice kindness." Positive affirmations are positive phrases and statements that are repeated to help challenge negative thoughts and encourage positive changes in your life. Practice self-care When you are in the middle of dealing with emotional baggage it can be stressful. Be sure to practice self-care. Get enough sleep and a proper diet and exercise. Be your own best friend. Practice patience and mindfulness. It takes time to change habits especially if they are rooted in deep hurts or fears. Check in with yourself regularly using journaling or meditation. In conclusion, Bruce Springsteen, has some wise words on the subject: "You can find your identity in the damage that's been done to you. You find your identity in your wounds, in your scars, in the places where you've been beat up and you turn them into a medal. We all wear the things we've survived with some honor, but the real honor is in also transcending them." Do you have emotional scars or baggage you want to deal with? Do these sound like tips you can make work? Do you have any tips to share?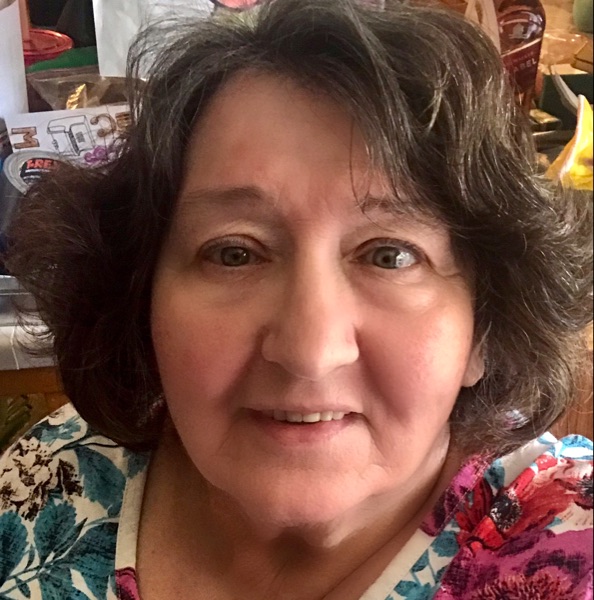 Last week we talked about emotional baggage and forgiving. Since last week I've gotten comments and questions about forgiving and forgetting. Today let's talk about how and why to forgive. Thank you all for joining us. Let's get started. Forgiving is not forgetting. When life hits us hard, there is nothing as good as forgiveness for healing deep wounds. Forgivenesses is something you do for yourself and it involves both acceptance and forgiving yourself too. Acceptance means you have forgiven yourself for not liking yourself, for giving in too much, for being naïve or trusting, for not listening to that inner voice or suspicion, for what you did in a relationship or at work or with your family. Forgive yourself for putting up with excuses, for taking the blame because it was easier or just for losing the real you. Acceptance is your personal forgiveness. If you can't achieve self-forgiveness, then you won't be able to offer forgiveness to others and that will keep you from moving forward. "Forgetting the past can seem helpful in the process of healing, but can be harmful to your future," warns LMSW, sex and relationships therapist Carli Blau. If you want to grow after an emotionally difficult situation, you should address what caused the situation as well as the emotions surrounding it — no matter how painful it is. Just forgetting does not give you the opportunity to learn from mistakes and give you the experience to see a problem on the horizon and make corrective action. Here are a few pointers on forgiveness. Think about how you could you use them for your benefit. Why does forgiveness matter Working on forgiveness can help us increase our self-esteem and give us a sense of inner strength and safety. It can reverse the lies that we often tell ourselves when someone has hurt us deeply. Forgiveness can heal us and allow us to move on in life with meaning and purpose. Studies have shown that forgiving others produces strong psychological benefits for the one who forgives. It has been shown to decrease depression, anxiety, unhealthy anger, and the symptoms of PTSD. But we don't just forgive to help ourselves. Identify what needs healing and who needs to be forgiven and for what Figure out what hurts have contributed to your inner pain and need to be acknowledged. You might have to dig deep and listen to your inner voice. This will give you an idea of who needs forgiveness in your life and provide a place to begin Acknowledge the hurt and how it affects you and work to release it. Acknowledging hurt is the first step to healing. Accepting your vulnerability is not only part of the process of healing, its one of the truest demonstrations of strength. It might be self-esteem, confidence, fear, or trust. Whatever it is, each acknowledgment moves you ahead and makes you stronger. Decide to forgive. If someone hurt you deeply, you probably aren't ready to just let it go. In fact, you may be holding on to your anger pretty tightly. That's human nature. On a heart level, you don't feel able to forgive. But on a head level, make a decision that you are willing to forgive. We all carry wounds in our hearts, empathy is connected to forgiveness and is an important step in the process. Open the door to the possibility of forgiving the person that has hurt or offended you. As you move away from your role as victim you release the control and power the offending person and situation has had in your life Our emotional well-being improves with proper attention and care. When we process and heal, we make the future better Instead of repeating unhealthy patterns (i.e. dating the same kinds of toxic people or working in oppressive environments), we recognize problems and take action to address them. We set up boundaries and are less likely to become a victim. Consider joining a support group ,seeing a coach or counselor Sometimes the hurt from our emotional battles runs deep or we are unable to find firm ground and work on forgiveness. Maybe you just need someone to talk with. Reach out. There are support groups and coaches and other professionals to help. The most important thing is that you are moving forward. Holding on to anger can eat us up, forgiving can set us free.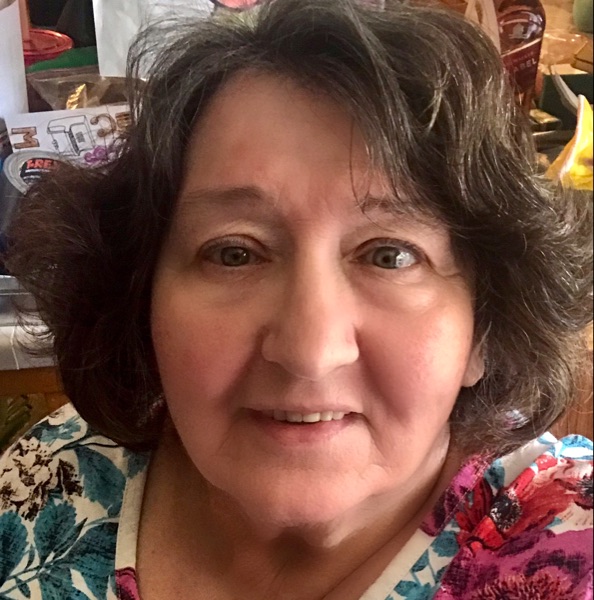 Hello Friends I am so glad you have joined us. All ideas are welcome so please feel free to comment on our discussion or just follow along and send a heart if you'd like. Last week after we talked about emotional baggage I heard from several people talking about communication issues and forgiveness with family and friends. Today, let's see if we can figure out how to communicate better. Let's begin. When my girls were teenagers I would often think of that song by Rex Harrison "Talk to the Animals" because I was sure that it would be easier sometimes to talk to animals rather than those girls. ( and I'm sure the animals would have at least listened) Communication problems between family members is universal. As a life coach communication is one of the skills I am often asked to help with. Effective communication does not just happen. Anybody can talk, not everybody can communicate effectively. The purpose of communication is to relay information from one person to another in a way that the sender and receiver understand the message. Although the sender should try to be clear in the message, the receiver should confirm a clear understanding of the message. Therein often lies the problem. Either the message is unclear and/or the receiver did not understand or misinterprets what was said. Think of communication as two people throwing a ball back and forth. The ball is the message and it can be a conversation, a letter, an email, or even a song, a book or a work of art. The sender decides his message and sends it (toss the ball) in a way that will convey the meaning, aware of the receiver's communication skills, attitudes, skills, experiences, and culture. For clear communication to occur, the medium i.e., verbal, written, or visual and the message must match. The receiver must translate the message as the sender intended but because no two people interpret information in the exact same way, incorrectly interpreting a message (either on purpose or because of many other factors) can lead to misunderstanding. To keep communication flowing feedback must occur. The sender and receiver should check to ensure the message was understood as intended. Feedback is a shared responsibility between the sender and the receiver. As you can see, this whole process is easier done than said. You are encoding and decoding information all day long in each of your five senses without being consciously aware. You just do it. Even when you just sit down to talk with someone you aren't communicating through just the words you are saying, but also through your tone of voice, volume, speed, facial expressions, eye contact, posture, hand movements, etc. These convey information besides the words themselves, and this "method"often get the first reaction. "Don't roll your eyes at me." " Was that sigh supposed to mean something?" "Why are you raising your voice?" Is it any wonder that misunderstandings occur. Figuring out communication barriers becomes a matter of locating where the problem lies. The sender, their message, the receiver, their interpretation, the feedback or the attitude and environment between sender and receiver. How many times have you thought you communicated an idea clearly only to later find out you were misunderstood? Clear communication can be improved by learning to recognize the barriers and do something about them, as both the sender and receiver of the message. So, communication barriers arise from one or more of three areas, what is communicated; how it is communicated and how it is received and understood. The most common communication barriers are: Your Language-Language can have different levels of meaning. Use specific words, and speak clearly. Avoid hyperbole and exaggeration for effect. Also avoid slang and pop cultural references unless you are certain of being under stood. Your Audience-Each person is unique. Different experiences, education, backgrounds and culture. How you see and interpret the world is unique to you and not the only way it's perceived. Consider shaping your message to the receivers perspective, and seek feedback to make sure you are understood. Competition or distraction-Do you have the attention of the receiver. Have important conversations where there is no noise or disturbance. Try to focus without interruption of cell phones, other conversations, or things competing for attention. Look for or give nonverbal cues of reception. Listening-After you have spoken or as you are being spoken to you must listen. Not hear-listen. Hearing refers to the sounds that enter your ears. Listening, however, requires more than that: it requires focus and concentrated effort, both mental and sometimes physical as well. Listening means paying attention not only to the story, but how it is told, the use of language and voice, and how the other person uses his or her body. In other words, it means being aware of both verbal and non-verbal messages. It means listening to what is said and not thinking about your comeback. Feelings-The biggest communication barrier to families is the emotional state of senders and receivers. If you cannot present logical non emotional statements or you can not hear what is being communicated because of your emotional climate you will not communicate. You will argue. Arguing achieves a predictable outcome: it solidifies each person's stance. Which, of course, is the exact opposite of what you're trying to achieve. It also wastes time and deteriorates relationships. Communication is a two way street. It requires the full cooperation of both the sender and receiver of a message to make the right choices and avoid all the perils—personal and situational—that lead to costly miscommunication, misunderstandings, hurt, anger and loss. Are you a good communicator? A good listener? Do you have difficulty getting your point across? Do conversations turn into battles? Do you associate with any of the above barriers to communication ?