Hello - James Reid Listening to increase my happiness 🥰 x🌈r
What's one thing that brought you a cup of joy today?
Everyday brings new experiences, new memories, new joy, new disappointments, new hurt. We are all carrying around an invisible mental weight. Is that weight the balast that is in your core and keeps you steady upright and moving forward or baggage, feelings that have not been allowed to run their course and hung around? Join us at Joyful Retirement on Monday morning at 9am central time as we discuss ballast and baggage.
So today I went to the beach and put out food for the cats for the first time. Even though I can't have cats because I'm allergic it's so nice to help out the stray cats. If anyone has cats what type of food do you prefer to give them ? Hard food or soft food? I'm wondering if it's better to feed stray cats soft food because I don't know the state of their teeth due to the lack of their care
And yes this helps increase my happiness as well to feed the animals 😊
I love this !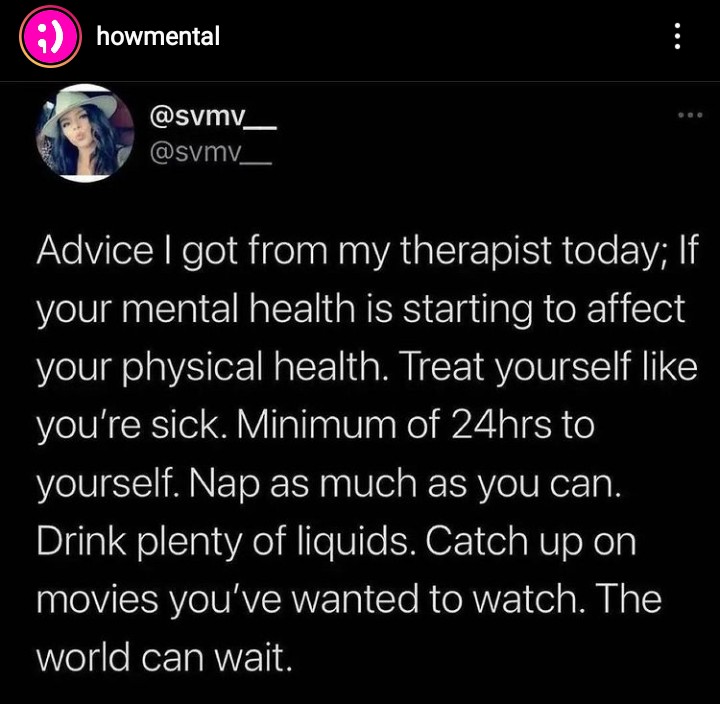 As I was trying to figure out certain things in my life, I was reminded to trust God. So many things have happened from my trusting God to work everything out and letting go
One guy left his ex-gf and now he is living alone . We have sleep together a couple times .He ask me if I will visit him ? I see to him if he teach me how to make pasta I will ( he is Italian) .. now I feel bad if I ask to much . If he is interested in me he will teach me how to cook pasta right? Or did I ask to much?
Starting this month off with new intentions ✨ so happy to see October 🍂🍁🎃
Adding more adventure in my life to increase happiness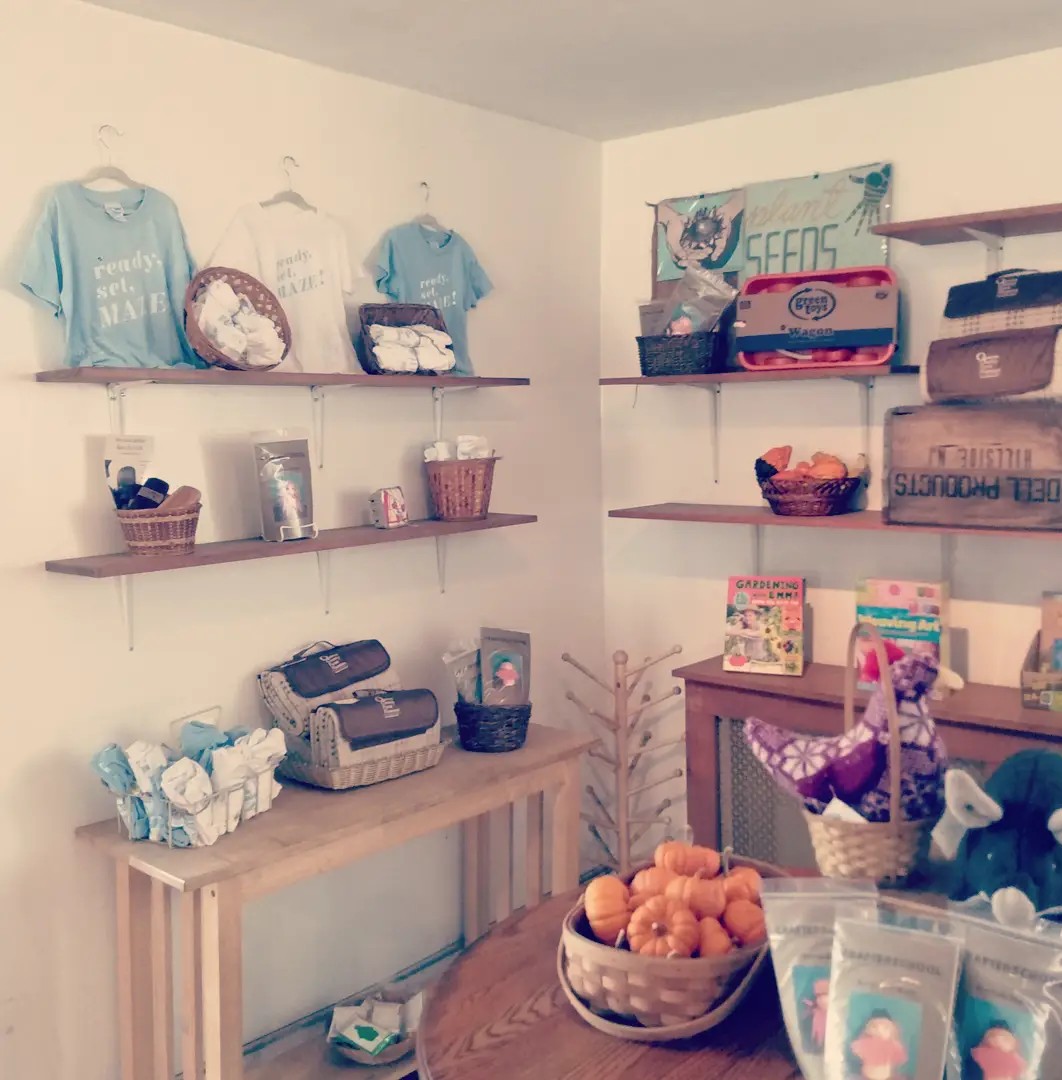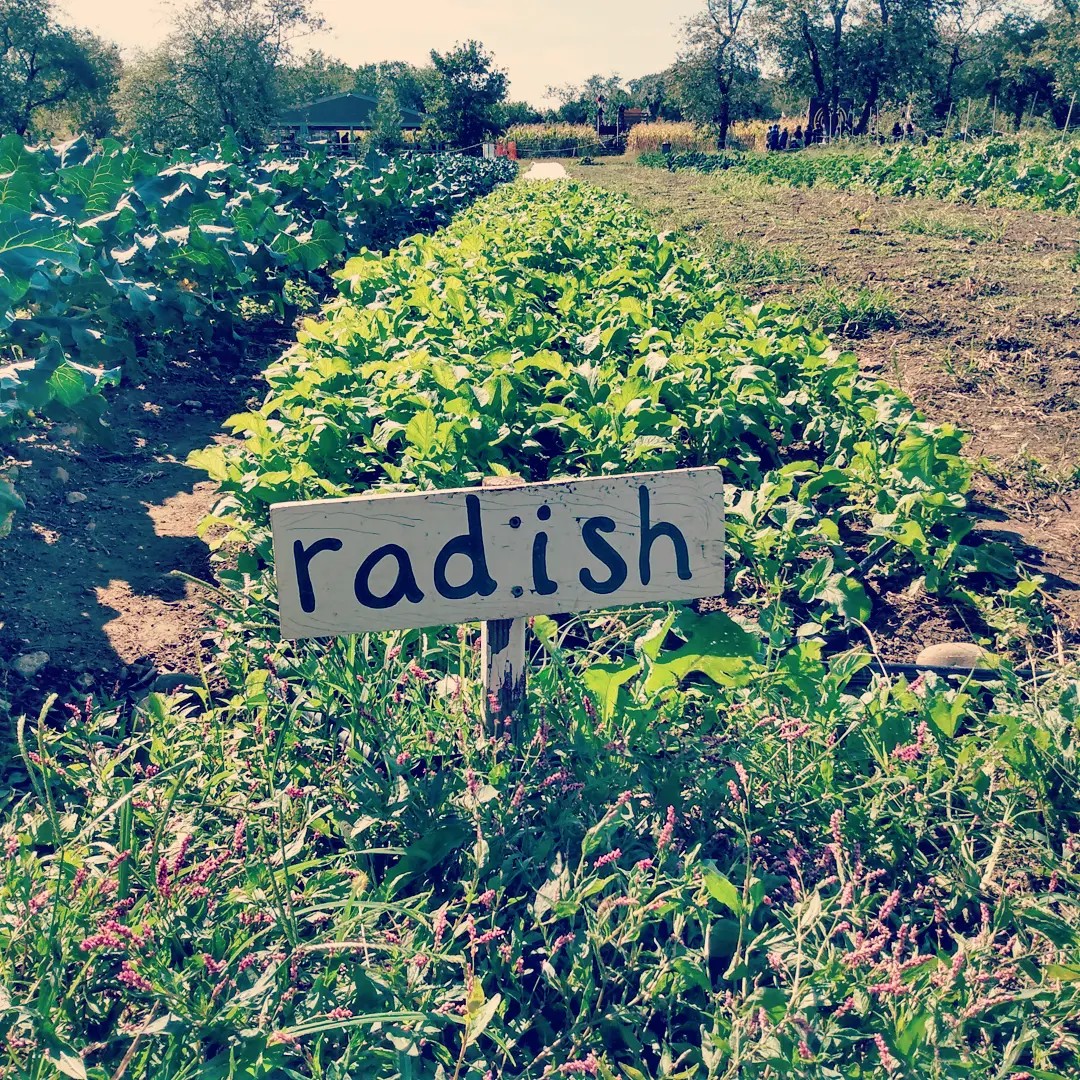 I've come to realise I am lonely and unhappy. Not because I don't have people in my life but because I don't feel like I have anyone to talk to in my life. I was very fortunate to be raised in a family with siblings and parents who have been together for 36 plus years and have amazing friends that care about me I've cut off all toxic friends so I'm only left with the good ones. However, when it come to talking about my feelings with any of these amazing people I just can't. I can't find the word, I can't be ass to deal with them asking me loads of questions back, I feel like a burden, they have a bigger issues of their own to deal with and I don't like feeling vulnerable and showing emotions in front of people that I'm close too it makes me uncomfortable but it doesn't bother me if they was to shown me emotions. Even when I think back to when I have been emotionally open in the past it makes me cringe and I call myself stupid even though I know it not and if it was anyone else I'd be so proud of them. Because I can't talk about this it makes me miserable and act out. But I have a lot of thoughts and feelings in my mind recently and I can't let them out because I feel I don't have anyone to talk to and that makes me feel lonely. Sometimes I think it be good to get a therapist because I find it easier to talk to professionals or strangers then close ones but then I remember everyone will be questioning where I am at (I still live at home with my family) and I'd have to explain why I'm going to therapy and that comes with a load questions and explaining myself and I seem to have an issue with doing that ❤️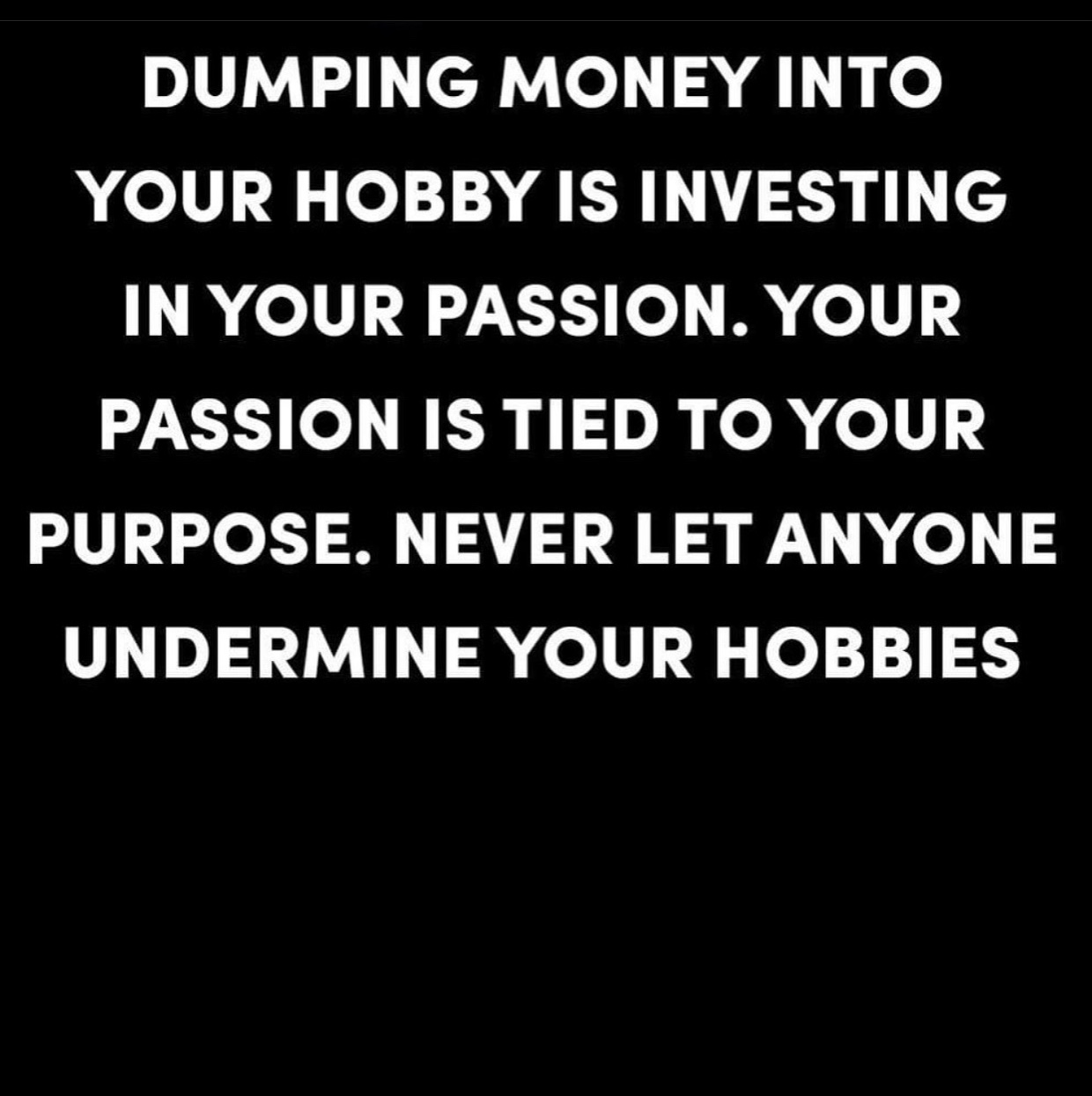 Today I planned a surprise mini party/gathering for my little sisters birthday. (She'll be 5 on the 10th but will be at Disney world) since I won't see her I celebrated today. To see the look of surprise and joy when she came in the door made me so happy to see her happy. Tonight I feel so happy seeing her enjoy every minute of her mini party ❤️
I may not have everything I want but I am so grateful I have everything I need
Forgiveness is essential to getting rid of emotional baggage. Not forgiving and carrying around anger is like hauling around an extra bag all day, carrying stuff that is weighing us down and slowing us on our journey. When we forgive, we let go of the emotional baggage that can keep us back. Forgiveness frees our hearts and minds, and lets us live in peace. Join us at Joyful Retirement on Monday at 9am central as we talk about forgiveness.
Happiness is a process that denotes not only forgiveness. It is a state of mind where you full it with mindsets and purposes.
Good morning everyone. Remember that you are enough, and you are worth it, and you are capable. Have an awesome day & Stay safe
What are some of your affirmations that help increase your happiness? Feel free to share in the comments below ☺️💜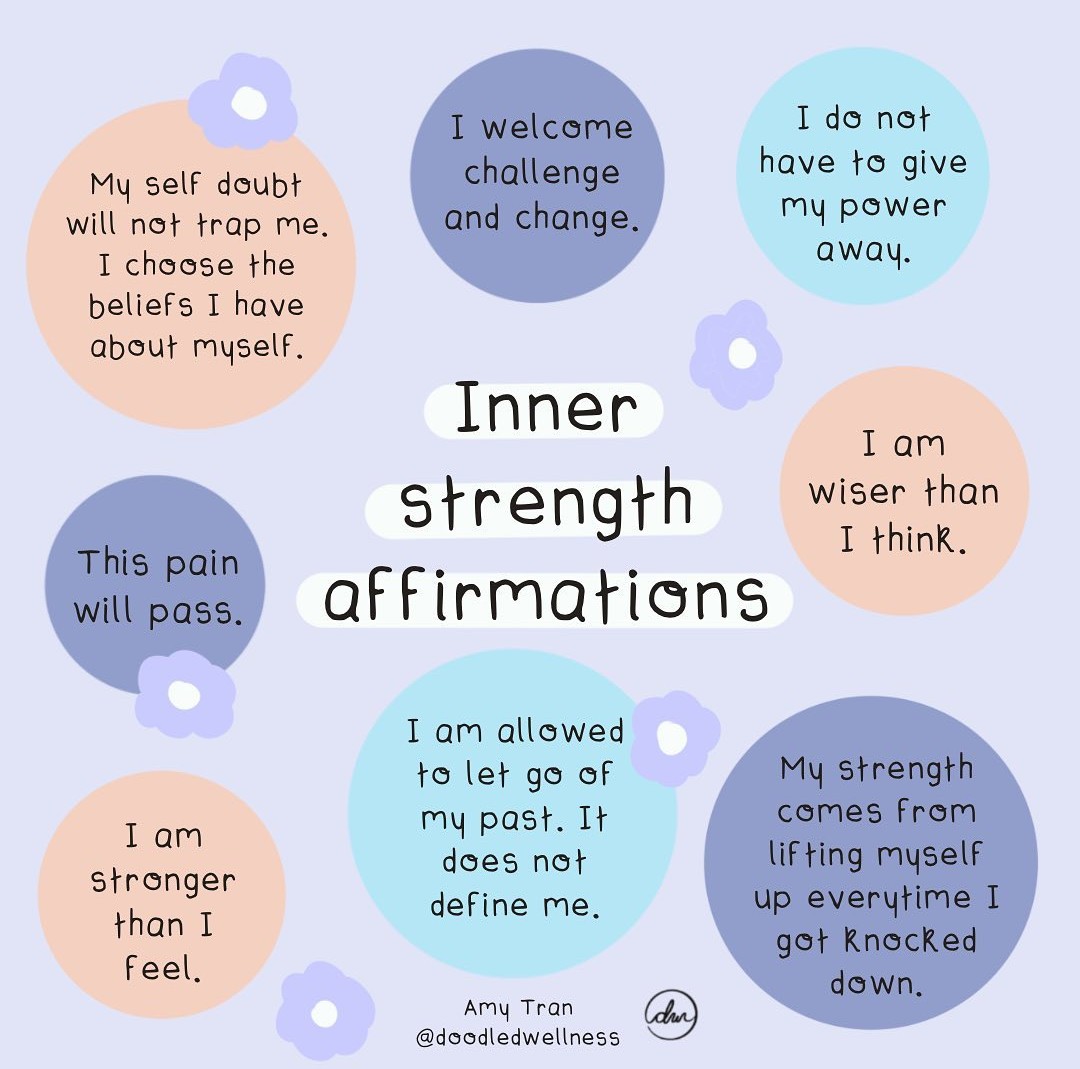 What do you call a nervous javelin thrower??? Shakespeare!!! 😂🤣😂
release yourself from self-sabotaging ideas that tell you that the progress you've made isn't good enough. release yourself from unhealthy spaces that remind you of who you're no longer trying to be. release yourself from everything and anything that continues to weigh you down.
It's okay not to like someone And it's okay to still be kind and nice to them
Communication problems between people is universal. As a life coach communication is one of the skills I am often asked to help with. Effective communication does not just happen. Anybody can talk, not everybody can communicate effectively. The purpose of communication is to relay information from one person to another in a way that the sender and receiver understand the message. Join us at Joyful Retirement Monday morning at 9am central time as we talk about communication barriers. (From home page go to communities, click on Joyful Retirement, Enter group)
Sometimes you're going to have really amazing fantastic weeks that almost make you feel like you're life is perfect and that is normal and okay And sometimes you're going to have weeks that are really challenging and tough that make you want to cry or question your existence, and that is normal and okay too
A former classmate hmu recently with a slew of questions but not a single one of those questions was "How are you?" I decided to only answer one of her questions which was where was I working now, I replied that I wasn't (working) and back in school again taking up Psychology. She immediately ceased contact after that but is still hardcore stalking my igs 🤣 It gives me the impression that she wasn't so sincere in wanting to reconnect with me. Some people just wanna know your business for shady reasons. Know what your limits are and hold your boundaries. Not everyone deserves a seat at your table.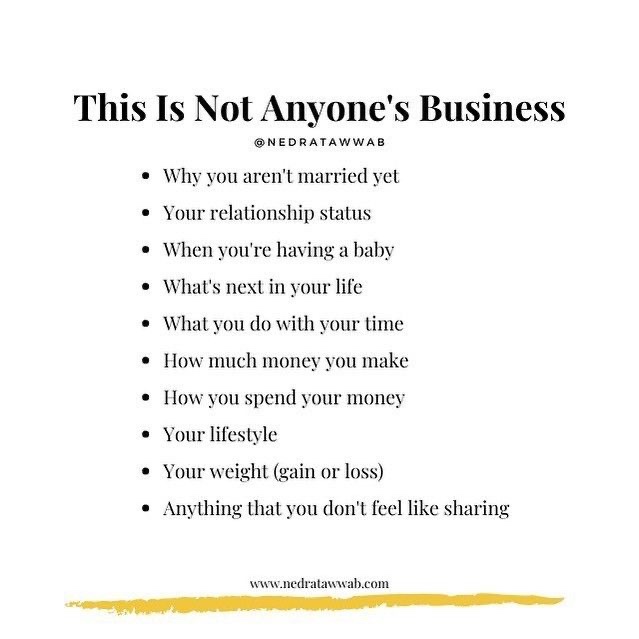 Don't let people judge you by the way you dress, how you look or the way you act. no one knows you're life story.