Everyone here is beautiful and unique pleas never hurt yourself if u need to talk am hare no matter what is it about please your worth so much
Don't cut!! Get busy with something physical so you can tire yourself out
Anyone couldn't sleep and want to bore each other to Sleep?
Best advice to help me sleep?
Hello everyone! I have a question about the sleeping pills I have been taking. Recently I am testing out melatonin to help me sleep. But it seems that they do not work on me even when I have doubled the dose. Anyone experiencing the same thing? What do I need to do about it? Thanks! 🧡✨
Some things that have helped me sleep (in my experience) - stop doing work/school work/computer work in bed. I do this in another area so my brain won't associate bed time with work. - I use night time mode or blue light blocking feature on all my devices even during the day. - keep my room at a nice comfortable cool temperature. - I wear ear plugs to eliminate any noise in the background because I'm a light sleeper. - I exercise during the day - practice letting go of tension I feel in my body while I'm in bed. Ex: I relax my forehead, shoulders, legs, hands, feet -deep breathing - reminding myself not to catastrophize thoughts I might be having that might affect my sleep
Hi, things that have helped me improve sleep are, going out more daily, if I tend to go out and maybe go to the park, or gym, or hangout with some good friends, I noticed that I have a better chance at sleeping better! If you are more introverted, try rearranging your room and cleaning up! Any kind of physical activity can help your brain to realize the sleep it needs, if you have trouble sleeping from anxiety, try taking a nice hot bath with candles and a funny YouTube video to the side, use some melatonin bubble bath to also help!
Hi all. I know I haven't been on here for a long time but I've been having vivid dreams every night for the last few weeks. I've ended up waking up practically exhausted than when I went to bed. I sometimes don't even want to go to bed the following night (even though I do) because I have to go through the whole cycle again. Also, the vivid dreams seem to be in my workplace. I don't know what to do. My mind is loud while I'm trying to sleep so I need to have some sort of noise in my room to help my mind get distracted.
I'm here to help anyone that needs it :)
Yeah sometimes I get worried if I have sleep Parasomnia
Because it happened to me the other night and I had never experienced that before
Like I had a dream in my sleep and I didn't know I did it
Omg so last night my neighbours dogs barked from 5pm to 3:40am I yelled at them a few time and they stopped for a bit. Then early this morning a bird kept flying into my window like it was platform 9 and 3/4. So safe to say I'm a bit sleep deprived.
Does anyone know the difference between Idiopathic Hypersomnia (IH) and Organic Hypersomnia?
I got less than 5 hours last night. I feel like junk this morning. An hours drive to work and a super busy day.
lol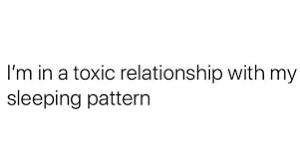 I am new here. I have tried everything but I am open to any suggestions you may have.
Hey, I'm new here but somewhat careful about opening up. DM me if you can offer me some advice?