No matter how life can be overwhelming, we need to hold on to our faith. It hurts to let go, but sometimes it hurts more to hold on. Inhale in the good shit and exhale the bull shit. One day I will say 'I made it'. For every dark night, there's a brighter tomorrow. It always seems impossible until you've survived. I have more scars than you can see because most of them are in my head. Be proud of yourself for how hard you've been working to recover. It takes a lot of courage, determination, willpower, self love and self discipline to survive. We are survivors and we will rise up and make it through of our internal storms. Keep your head up, feel it, learn from it, let it go and turn the page for your recovery. Hugs The MoC
When life keeps you in the dark, that's when you start looking at the stars.
Here's to trying things. Getting it wrong. Making glorious mistakes. But just trying anyway. Living. 💜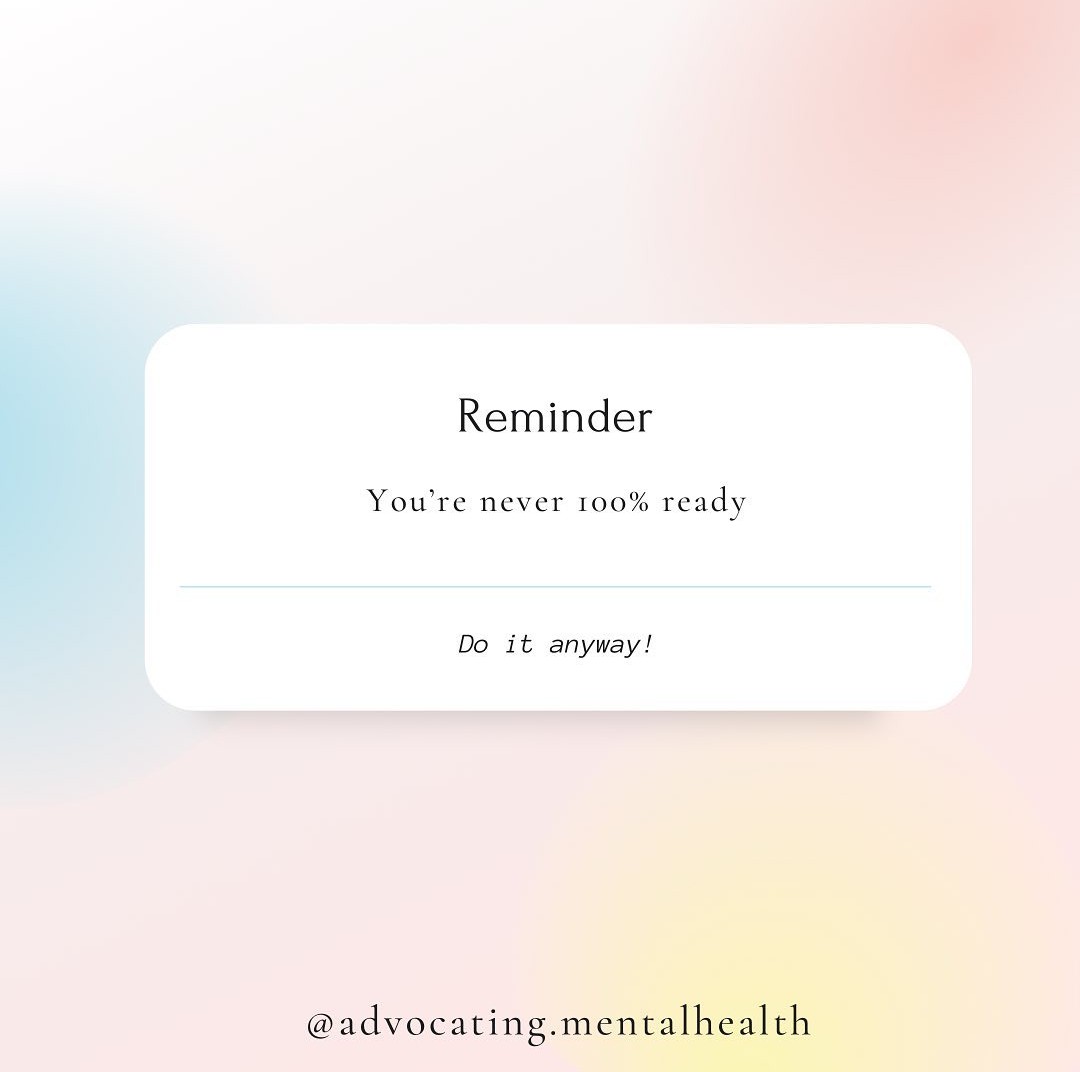 💜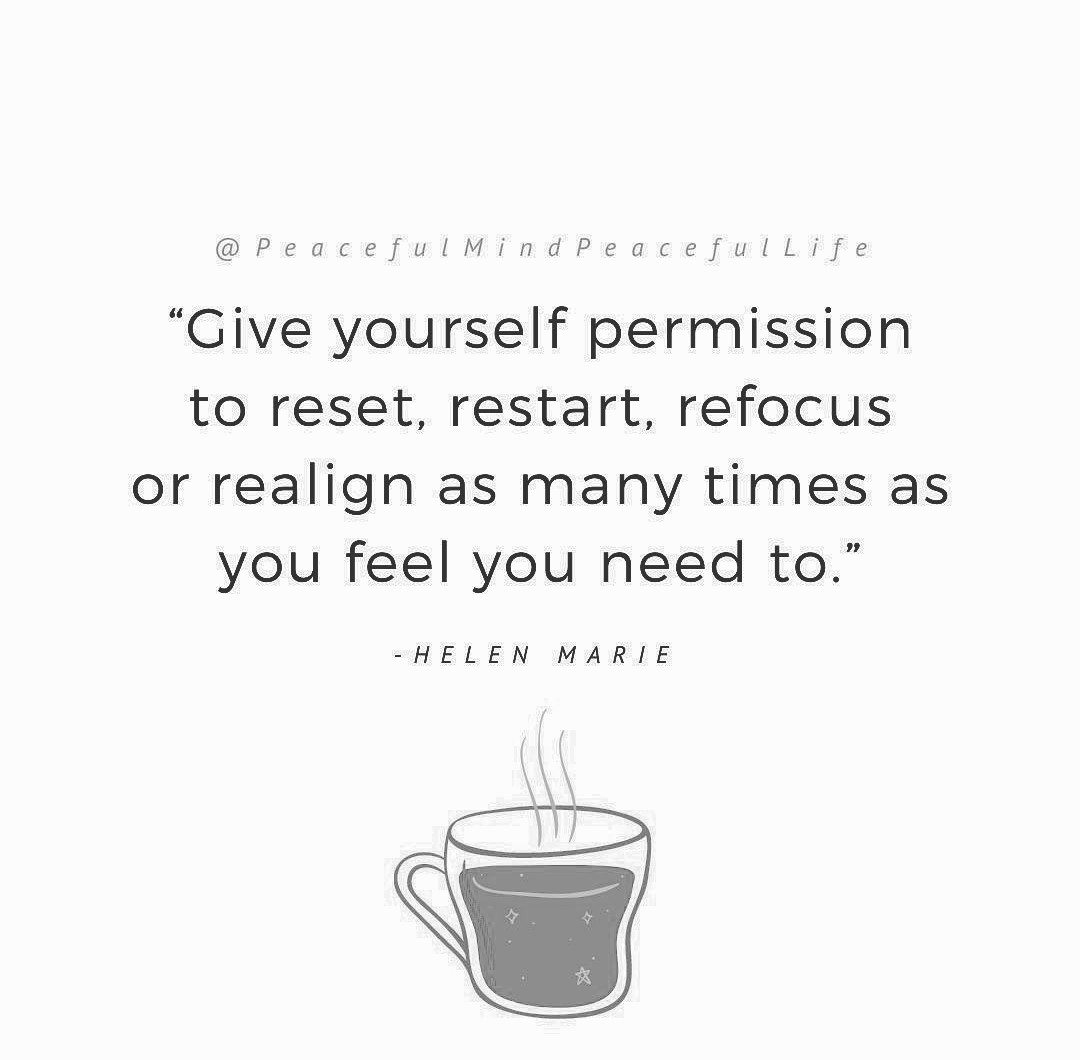 Never let people who at war with themselves disturb your energy happiness & peace
ACCEPT that you will always have challenges, you will never be perfect, you'll always have ups and downs... The sooner we accept it, the easier it will be to overcome so many daily obstacles. Self acceptance with our flaws can overcome so much in our daily lives. Accept that: -you are human, -you will make mistakes, -you won't always have a smile, -your feelings are validated, -you are enough, -you are strong, regardless of your struggles. Be you and only you. Don't lower your standards to raise others. Hugs. The MoC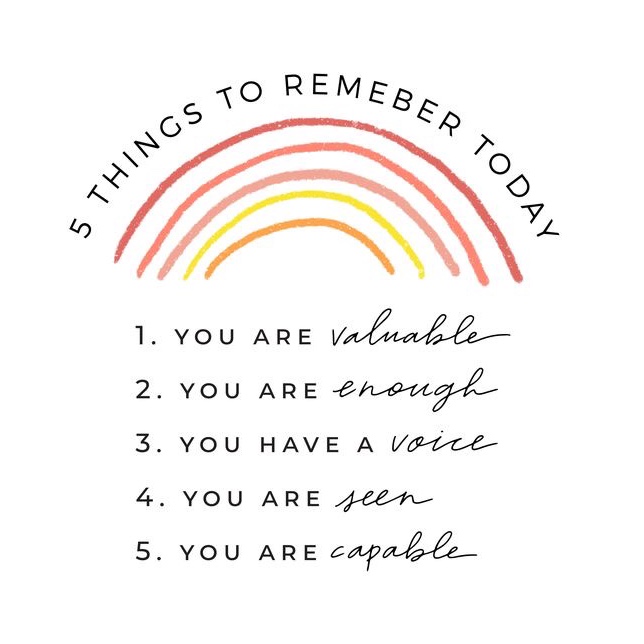 I will be able to forget all the dark and graphic nightmares. I will be able to forget all the nights that I cried myself to sleep, I will be able to forget the blade slowly cutting my skin. I will forget all the breakdowns I had when I saw my reflection in the mirror. Depression is like being in a crowded room. You're surrounded with the people you know that love, support and worry for you. Yet you still feel overwhelming and alone. It's like being caught in a constant swirling storm. I will never forget my life's struggles, I will never forget how alone I've felt for so long. I am looking forward for a new journey. A journey of happiness and light. I have learned through my struggles that it has made me who I am today. Let today be your new start to something amazing. Hugs The MoC
The one time I'm motivated to change my life is at 2am right before I fall asleeo
We are warriors, We are survivors. Life is pain, Pain is life. A heart that's been broken, Is a heart that's been loved, A life that's been lived. The world doesn't always understand, What it feel likes, To live in an empty shell. Life knows when we're most insecure, Life breaks us down even further. We must fight to survive. We are warriors, We are fighters, We will rise above, Throughout all this madness. Hugs The MoC
Does anyone in UK pay Council Tax? Hi All, So I need advice as I now live on my own. I have been advised to apply for council tax reduction from my previous Borough as I have moved Boroughs. I'm not sure whether if this is done by my agent and will contact the agent to confirm. So my question is I moved to the current Borough on the 10/08/2021. Will this cause any issues with the fact that I will be applying tomorrow for council tax reduction? if this has not been done by my agent, this is a worrying issue as I do not want to be in any debt regarding council tax reduction. Please let me know as I was unaware of this matter it was only today I was told to apply for council tax reduction from my previous Borough.
We need to focus on ourselves and not get lost in others negativity. Staying positive doesn't mean we need to be happy all the time. It's knowing that better days will follow our storms. We need to talk to ourselves on a regular basic. Talk to yourself like if you would to someone else. Don't depend on anyone, get your shit done yourself. No one knows you better than you. Never compare yourself to others, compare yourself to what you were yesterday. Tomorrow's another day and be grateful for what you were given, even if you're struggling. There's always someone out there that has it worst. Life isn't easy but please don't give up and keep on fighting. You are the captain of your life, navigate to the destination of your choice. I chose to fight for my liberation, my freedom from my childhood trauma. Fuck the world, I'm coming back with a revenge. A revenge with a smile. Hugs The MoC
Does anyone else run at parkruns?
As the darkness falls upon us, remind yourselves that it is needed for us to see the brightest stars. We are all stars in our own personal ways. Take care of your hearts and souls so you can keep shining. Never, ever give up on yourselves. We've come a long way and it's only the beginning. Do your best to stay positive. I know it's not always easy but only we can navigate our ships. We can't control everything that surrounds us but we can control how we react to our daily struggles. You are loved, cared for and strong. We only realize how strong we are when being strong is our only option. Sending you all positive vibes and energy. Good night and sweet dreams. May you wake up tomorrow morning feeling fresh and energized. Hugs The MoC
Our weakest moments are often our opportunity for self growth. When you feel like giving up, remind yourselves on how far you've come. Strength builds up when you think you're at your lowest. Storms makes trees thicker roots. Some flowers bloom even when the sun don't rise. Leafs always gets blown by the wind but they always grow back. Create the environment you want and need. Fill it with the opportunities you need and deserve. Give yourselves permission to grow, bloom and shine. You're inner soul is unique and don't ever doubt you're inner worth. Hugs The MoC
Anyone couldn't sleep and want to bore each other to Sleep?
I'm only human, I'm only one person, Trying to save the world, By ignoring my own needs. I've lost my mind, Giving my all, Without thinking twice. I've made mistakes, I've hurt people, I'm only human, Sorry for my imperfections. Sometimes I have to forget, What I feel, And concentrate on, What I deserve. I apologize for being human and I apologize for my imperfections. Love me or hate me, the importance is knowing that I'm always ready to help through my artistic lenses. I see the vision of happiness and I'm trying to deliver that message of hope to all those who struggle. Hugs The MoC
I need to find a way to do more, I'm not happy where I'm at rn. I know I can do more I just don't know where to start. Maybe I need to think deeply for hours and write down everything.
I feel wonderful today. My friend who does my vacuuming for me helped me to move my heavy living room furniture around so my TV was not in the middle of the room. When I moved in here, I didn't think there was any other way to put it because of where the cable connection was located. But with a longer cable, we got everything moved. Lots more work than I'm used to doing, but it feels good. Have a great day everyone!
I've shared this before but I know it can benefit some of my friends that I was in contact with this evening. Behind my mask Never was an easy ride, I struggled all my life, I can't look back, To those winding roads. I turned around, To face my inner light, I will face my inner demons, To express myself. I need to get myself together, I need to turn the page. I just felt the weight lifted, Off my shoulders. Take this promise, Seal it with acceptance, I will create, Because I'm my master, I will portray, My pains and my joys. I couldn't see the stars, Behind my mask. Everyone has two eyes, But no one has the same view. Me and my mask. The MoC
I'm here if anyone wants to vent, feel free to connect with
Don't worry, Just hold on tight, Never let go, Pack your bags, Enjoy the journey. Move closer to your dreams, Beautiful paths, Can't always, Be found, without, Getting lost. I camouflage my fears, I camouflage my tears. I began to understand, The day I lost myself. Keep the faith, My soul, Will light my way, Through the shadows, That have blinding me. I will guide myself, To a new destination, The destination, That will light my path. Hugs The MoC
I don't wanna run anymore, Take my heart, Take my life, And make it yours. I now belong to you, Let's rise up and conquer together. I know you'll always carry me, Through the impossible. You always believed in me, You always pushed me, To reach my limits, To focus on the impossibilities. The comeback is always, Stronger than the setback. Accept was is, Let go of what was, and, Have faith in what could be. Together, we can conquer. Hugs The MoC
Be you, Show who you are, Be you, And not, What the world, Wants you to be, Be you, And, Only you. Why, Because you are ENOUGH!! The MoC
Those dealing with mental health issues are a lot stronger than one might think. We must fight to get up in the morning, get ready to go to school or work, take care of our family and friends while battling this toxic disease. Please remind yourselves that the disease doesn't define you. Your strength, courage, and self care however does define you. We didn't ask for this disease, it was imposed upon us. All we can do is our best in fighting this disease just by taking one day and one obstacle one at a time. Don't let the disease control you, you can control the disease. Think of the disease as your inner storm and we must search for that rainbow. Never give up on yourselves, life is too short and you are all beautiful, worthy, enough and loved. Hugs The MoC
Good Morning,☀It's Monday again and the start of a new week🤍 I hope everything goes well for you this week. Always remember that you are strong and amazing just the way you are. Stay awesome 😎
Keep your head up! You have a lot to look forward to 🤞🏾
Hi, my name is Amy. I'm a mental health advocate and use to volunteer for the U.S crisis text-line. Future apothecary and spiritual coaching business owner! I'm only here for the 7 day trail unfortunately BUT I'd love to connect with any of y'all and try and make a difference in some of y'all's lives. I will put it out there that I'm open and accepting of all people from different walks of life.. race, gender, sexuality. Can't wait to meet you all. Feel free to reach out and let's chat about what's on your mind. ☺️🌻🪴 I specialize in giving guidance in self love, motivation, life style chances and coping skills and practices that really help with healing.
Friends vs YOURSELF We often get tired, not because we've done too much but because we are emotionally overwhelmed. Sometimes we're afraid to loose our friends but we should be more concerned about losing ourselves by pleasing others. Sometimes finding yourself means losing a friend. Love yourself first. You owe yourself the love that you generously give to others. True friends are meant to stay by our side regardless. If your friends don't fight for you they're not right for you. Be true to you and love yourself because no one will do it better. Hugs The MoC
Wishing you all an awesome good night sleep and may you wake up tomorrow morning feeling refreshed. For those who are waking up, I wish you an awesome day. May you all find your inner strength and inner love because you my friends, are so fucking beautiful, worthy, enough and cared for. Hugs The MoC A friend who cares.
Stay strong, believe in yourselves, don't forget to take care of your inner needs and keep on fighting. Don't forget to celebrate your victories, small or big, they all count. You are all beautiful, worthy, enough and cared for. Hugs The MoC
💜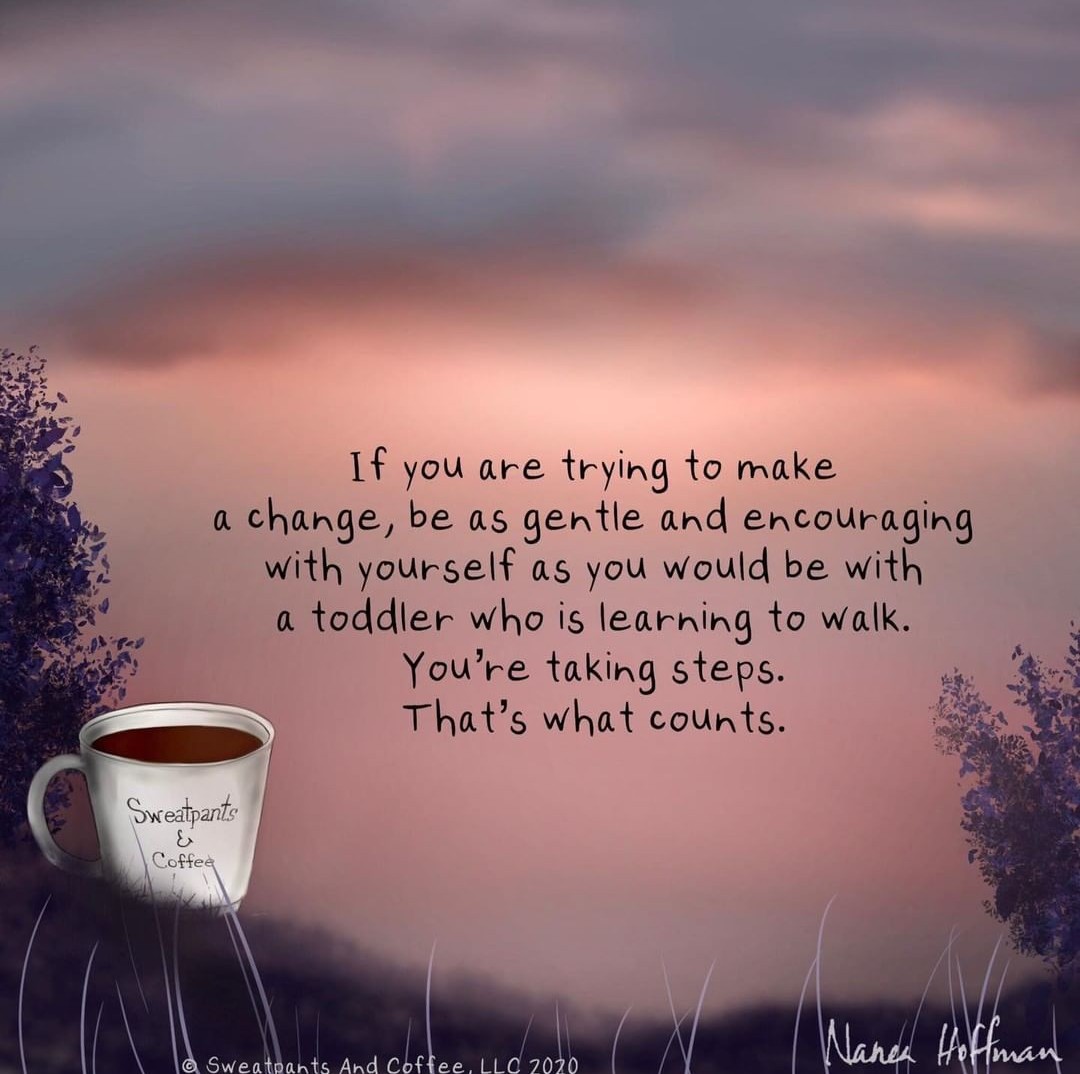 Life is always about balance and we always need to search within our souls to find our inner strength. Every day is a new beginning. You are the artist of your life, don't let anyone control your paintbrush. Let your paintbrush stroke your day. My diary is my arts and I paint my light and my darkness on paper or canvas. Find your purpose and carry on. Hugs The MoC
💜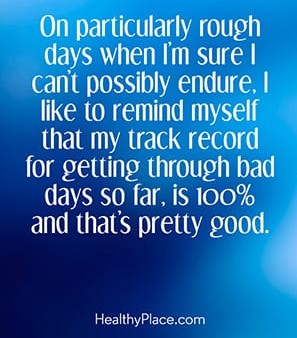 Taking time to take care of yourself is productive, no matter what that may look like 💜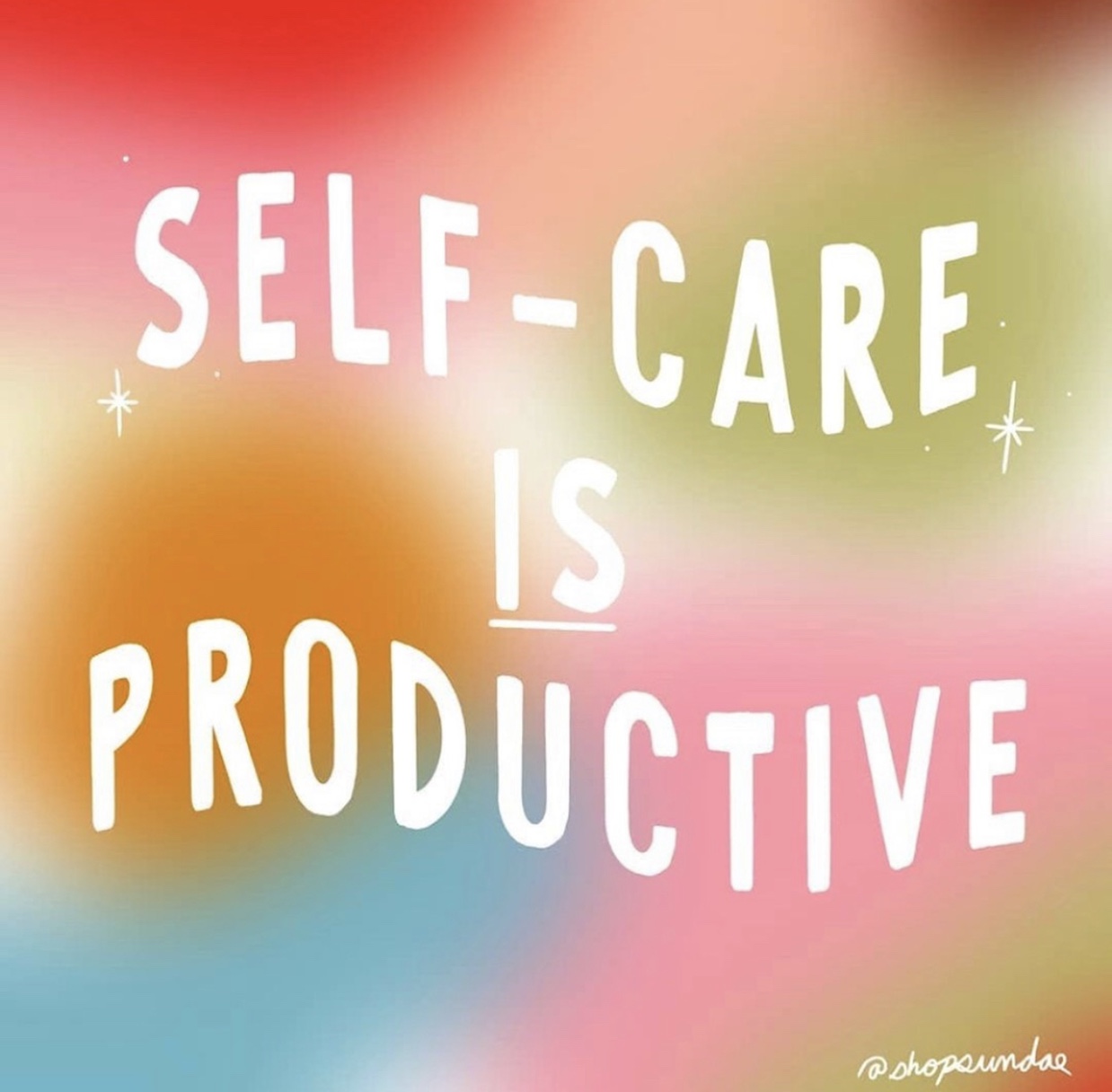 If You Let Me If you let me, I'll show you how to love, If you let me, I'll show you how to cry, Through your darkness, And through your fire. If you let me, I'll do anything, To help you, Dry your eyes, And make it through, Another night. The MoC
Great poem I s it an original? Does not nmatter , it's beautiful ! Thank you , MoC