It's been really tough. I work as HCA can I worked all through Christmas.. and it was frightening, where I work we have high numbers of staff off with covid and sick and Clients and many Clients passed. I've never really talked about my fear I experienced at the time. It was really tough!!
Wise words helping me cope with anxiety these days 💜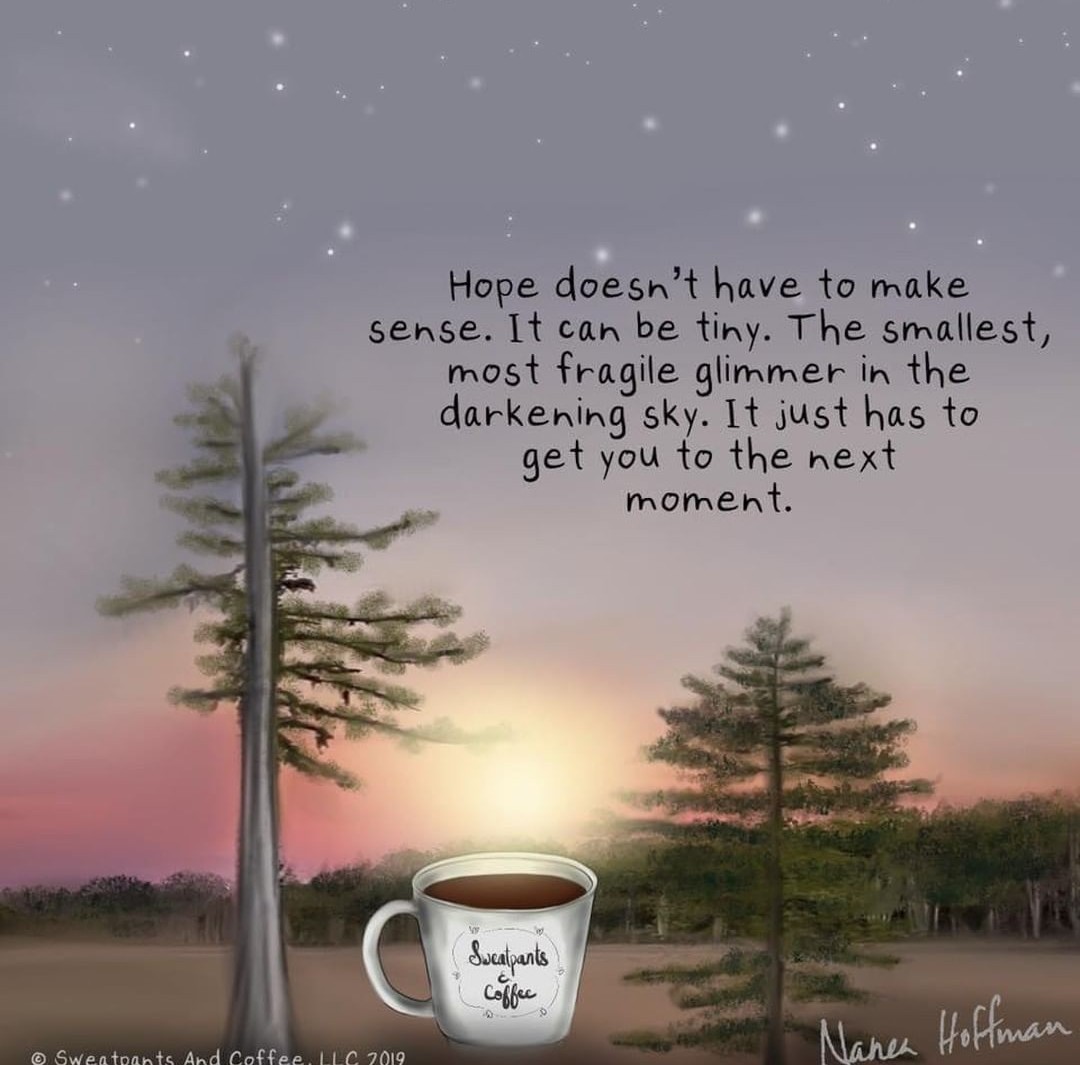 You are stronger than you think you are
My wife asked how I know when the cheese is sad. I told her, "It's feeling bleu."
Walk with the king that sits in the throne ))) ))) and you won't have the fear ) of all the chaos that is happening)) and more that is coming )))) 🙏🏽 )))
At the beginning of the pandemic, I enjoyed staying home because I thought I could finally take a break! Then I started to struggle, I looked outside the window everyday and felt so bored and stressed. Now after 17 months it seems like things are going back to normal but I just don't have the courage to step out any more. I'm an introvert but it used to be no big deal for me to talk to strangers or coworkers. But now I find it difficult to greet or chat with people face to face. I'm also scared of working and socializing with people. I just realized that I don't have friends here because I'm a new immigrant who came just before the pandemic. Basically my husband is the only person I see and talk to everyday. I just had a breakdown and I feel my life is a mess.
What do you call a French general with a affinity for explosives??? Napoleon Dynamite They say Dynamite was his middle name when his last name was Blownapart
Busted, cracked, crushed, destroyed, fractured, shattered, smashed... Sorry! I'm speaking broken English again. 😂🤣😂
I have my local community college that is well into a city and it say "No bear attack in 3401 days."
Have you considered turning your fear to faith? For me, it took years to study and learn about what the Old Testament says and the New Testament says. Through that inquiry of study, always asking questions of who I am, I learned some miraculous truths. Over time I have come to know truth for myself and when someone says the truth will set you free: It is what I now know to be true. I do feel freedom within. I still come to a place where I notice my mind wants to go to a negative mode of thoughts and every day I have to get very clear that those thoughts do not serve me. And sometime what feels negative needs to be evaluated. I pay attention. I get really clear about what is causing me stress. Because that is where decisions are made. Choice becomes what you create your reality to be. So, take some time to wrestle with your thoughts and get really clear about what is important. This my friend is your core values shining through. This is where you stand for YES or stand for NO. And a leap of faith (for me it is my belief in Holy Spirit. I bank everything I do on eternal life so my choices are in alignment with God's way. Something to learn through study) is what I take to stand firm. That means knowing that whatever decision I make that in my heart is what I truly believe is in my heart to do, I make that move, have that conversation, start a new way, ask for help, start inquiry, and a new seed begins to germinate and soon is blossoming. So, be patient. Take a deep breath and find a coach or some inspiration through a workbook or podcast. But do something that keeps you focused on what you CAN do. Not what you CAN'T do. Be well means that you are in control of YOU! Pay attention to what you are about then be centered in that and move about with exuding all of you wherever you go. No comparing other than to embrace other's uniqueness. Notice what you see remaining centered in who YOU are. It helps you remain calm. This noticing is discernment rather than judgement. May your anxiety become A Noticing of eXtraordinary Insecurity Expressing Thoughts of Yourself. Get really clear about how your thoughts may not be your truth at all. I tell myself I am not good enough all the time. And then I check in with that and remind myself that, "Oh yes I am!" Without being prideful, simply mindful. Blessings to you today!
Why did COVID-19 run away from home and create a Pandemic??? Because it was over 18 and didn't have to listen to their parents!!! 😂🤣😂. I just made that up!!!
So I got vaccinated ONLY because I never wanted to be quarantined again. As soon as the CDC said that if you're fully vaccinated you don't need to quarantine anymore. I went to go get my shot. My neighbor came over the other day( fully vaccinated) long story short. His daughter got covid from school and brought it home. They all got it. The health department told them, they all have to quarantine cause they don't know what strains the vaccine doesn't make contagious. My jaw dropped. After he left, I jumped in the shower and cried. It was on my mind all day. Got home from work and I cried and couldn't sleep. I can't do that again. I got the shot cause I can't deal with the torture of quarantine again. And I thought I was in the clear. I was wrong!! I knew I could get it. And I still wear a mask when I go places. But I didn't think I would be contagious. I feel like my life has just taken a turn. Like this thing started all over again.