It's been since March 11th 2021 I've been without my brother 😞 the autopsy results are constantly getting pushed back and it's killing me , he was my best friend and I have no idea what he died from 😭 he just dropped on the train coming home from work and I swear every month my anxiety has gotten worse and worse to the point I can't even drive and I'm having such bad dissociative anxiety that it's a struggle to do anything anymore. This is torture and I just wish there was some way to bring him back
I'm having a really rough day and I could use someone to talk to. I just lost my uncle early may and then 8 days later my grandpa passed and then today I've lost one of my grandmothers and this is just getting to be too much. I haven't even been able to fully process my uncles death because I loved him so much and I don't know what to do with myself
If anyone needs to talk, im awake
I'm here if anyone needs to talk.❤️
Words often fail, In moments like these. Life is so precious, Death is such a thief. The depth of our pain, Cannot be comprehended. They might be gone from our lives, But their spirit will always remain. Even though death has thorn, Us apart from them, Their love lives forever in our heart, And there they will remain. When we lose someone we love, we must not learn to live without them but to live with the love they left behind. Hugs The MoC
💜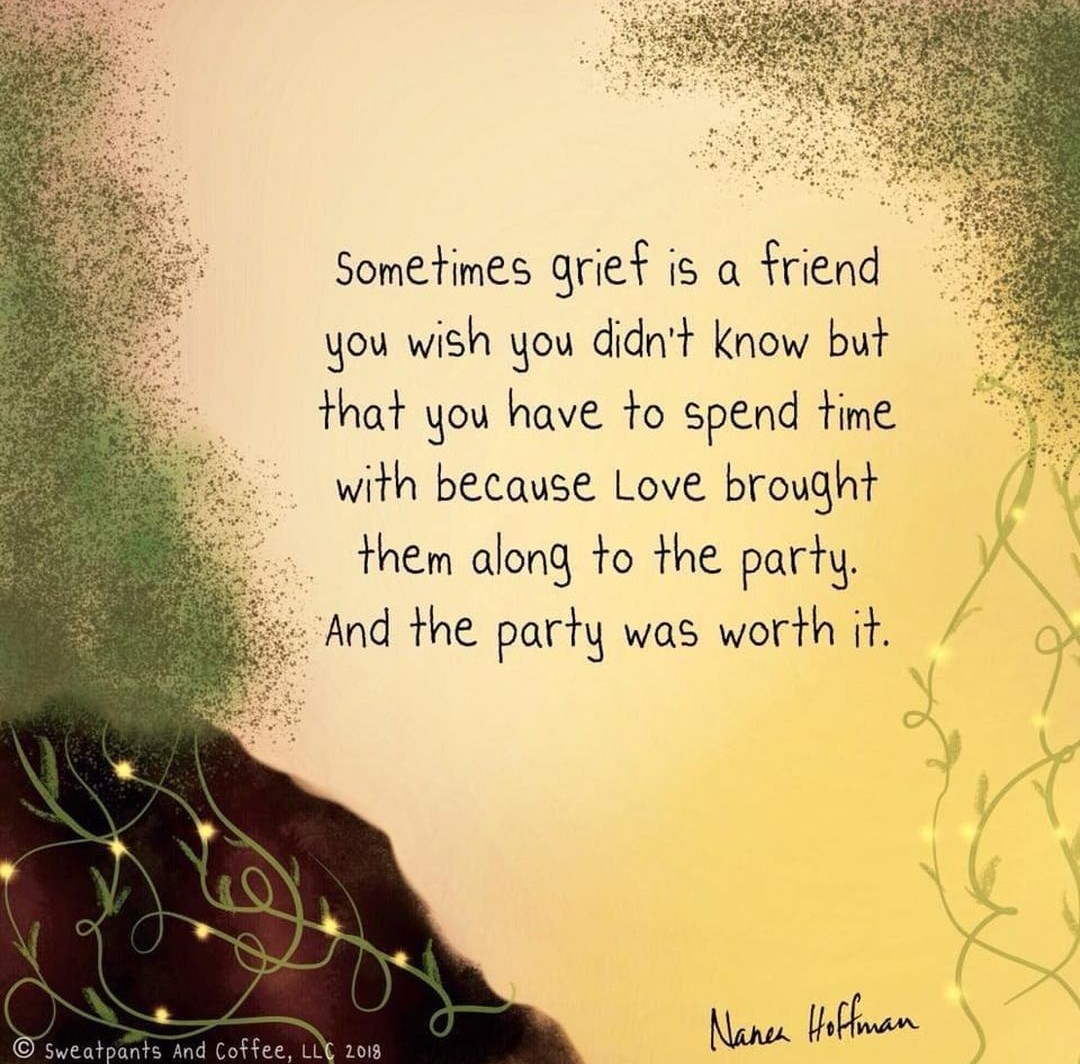 All I can feel, In this moment, Is you being so far away. You're the closest person, In Heaven that, I'll always miss. I don't want the world, To see my tears, Because they wouldn't, Understand, The emptiness, This hollow, In my heart. The MoC
My best friend in the whole world died last year it will be 1 year on the 30th and it was 1 year since I've seen her on the 20th and I'm not coping I can't be with my friends the ones that new her to have a moment together I'm so sad I havnt felt this sad since I lost her I've lost people before but this is like nothing I've ever felt
If anyone needs a friend I'm here❤️
Grief is loss. When something we love is not around us anymore we grieve. It could be empty nest, changes in location, loved one passing, whatever you are feeling a loss of. Allow yourself to reminisce, embrace all the emotions that comes to you. Ask someone to listen and not try to fix anything. Just say you need to talk things out. Coaches are good for that. Over time you will always have the feeling of grief come around and be aware of the feeling. Acknowledge your feeling and at some point accept the feeling. Acknowledge how it feels and at this point allow yourself to carry on knowing that you will always cherish the blessings. Moving forward with the difference is accepting the new changes. Be curious with yourself about what you want now. Then take some steps to embrace the newness of your life.
My grandpa and I were diagnosed with cancer at the same time, unfortunately he lost his fight and I feel guilty that he's not here and I am.
I found out one of my best friends committed suicide. We were each other's lifeline for years. That one person you could reach out to, when you are struggling. He was the only person who understood what it was like with my anxieties and dark places. We were similar and He would listen. And I would do the same for him. He was important in my life. Now I feel alone in this world again. We hadn't talked for a while as he seemed in a good place, making a wonderful new life. About a month ago he snap chatted my daughter to ask if I was doing ok. I wish I had of reached out to him. I feel so much guilt for not taking the time to contact and ask if he was doing ok. I hate myself. And now he's gone. 😭
My beautiful mother is currently battling terminal cancer, we have arrived at a crunch time decision, it's incredibly painful and i have to be strong for her, but I'm dying inside. I don't know how to be strong for her, and I'm so desperately sad and hopeless i don't know where to turn
I feel so Worthless today... Like im not worth anything to anyone. I just simply dont matter and it hurts terribly.
You are now just a memory, Looking down on me. You are now at peace, Leaving me behind. You are now wandering, Above me, Wondering if I'll ever hear your angelic voice again. Your presence is needed. Hollow in my heart, Inner pain in my soul. You are missed, You are loved, Please wrap yourself, I need to feel, Your wings around my soul. Until we meet again Mom. The MoC
I wish i had someone to hold my heart when i feel like i cant.. Just someone to sit thru this darkness with me... Its hurts so bad.
Hi guys, I went to visit my dad at the cemetery today and his sister (who has the deeds) still hasn't had the headstone put back on(my dad is buried with his dad) and I'm so annoyed, I don't speak to her as she made losing my dad so much more harder if an experience that it already was. My dad was buried in 2020 and there has been ample times for the headstone to be put back on. I offered to order a new one with both my dad and Bampy on it but she ignored the messages and because she owns the deeds I can't have one placed with permission. It makes me so mad every time I visit him, I know the important people know where he is but it feels as if she didn't and still doesn't care about her own brother. Sorry for the rant and if I upset anyone, needed to get it off my chest. 😞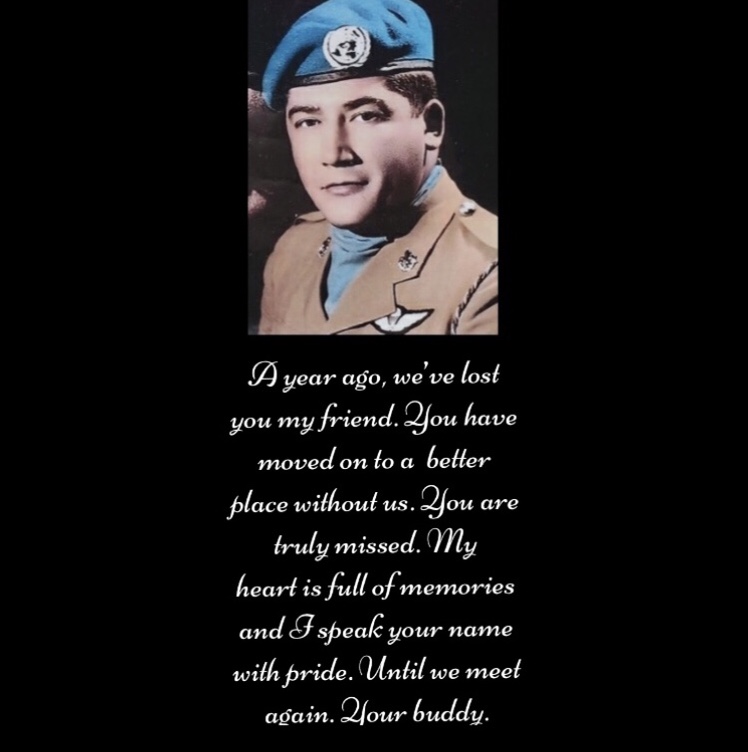 If there was something you wish you could ask your parent (mother or father) who has passed what would it be? I feel like I wish I could ask stupid questions like how do I file taxes correctly or fix the kitchen sink .
My mom is dying right now. I'm so nervous I cant breathe. I'm all alone going to the hospital. Apparently she's already on lots of pain killers. I don't know why I'm saying this. I just don't have anyone to tell. I just..I don't know. What do I do? Say goodbye? I've never dealt with a death before. Certainly not of a parent. My best friend in life..
Does anyone have "rescue" fantasies where the man is the one rescuing you? I understand that we shouldn't need a partner to rescue us. And my religion says to "rely on God, not man." But ever since my breakup, I've fantasized about a man rescuing me after having a seizure. In my fantasy, I have a seizure at the gym. A handsome man in his 30's knows EXACTLY what to do because his dad is a neurologist. The man rescuing me is following in his father's footsteps. When I get to the hospital, I get to know this "rescuer" (who was a complete stranger). I find out this man wanted to talk to me at the gym for a long time, but he was too shy. I also wanted to compliment him on a band shirt and the scripture tattoo on his arm. After talking for a full day, we come to the conclusion that God brought us together at the most unexpected time. The scariest time for me was the right time. The man doesn't think any less of me and stays by my side while the doctors run tests. It's really messed up because I have Epilepsy in real life! Seizures are SCARY! Luckily, I haven't had one in years because of my medication. I DON'T want to have another one, especially in public! Why would I actually enjoy fantasizing about this?! Is it because I'm lonely and craving acceptance/love?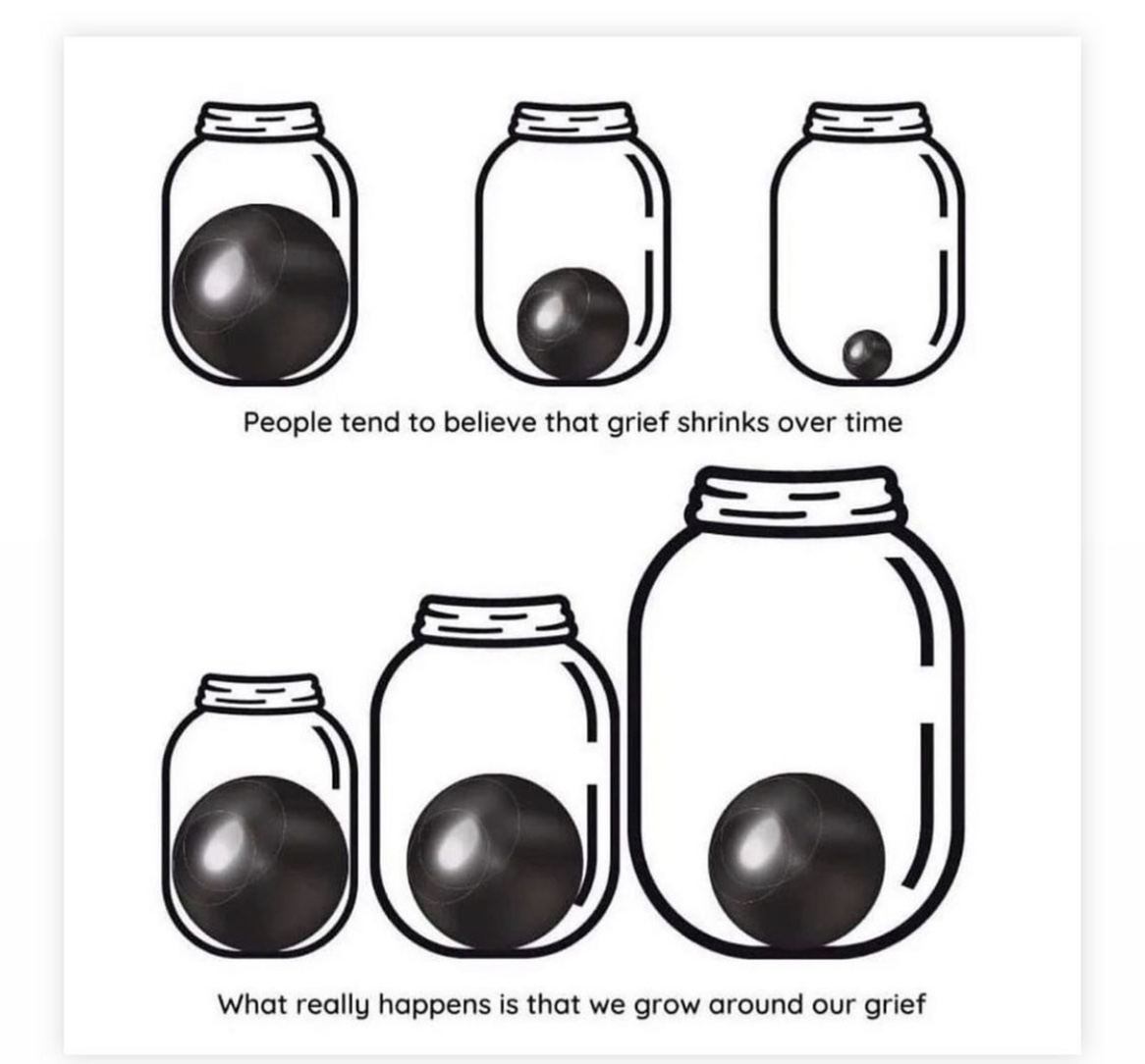 Hello, my bf's dad is in the last days of life, is there any tools and advice anyone can give me on helping through this time and the grieving stage, I'm close to his dad as well and trying to find my own time to grieve but want to be there to support him, thank you in advance x
In that small screen I saw a black dot. It was making some kind of sound like a rhythm. I was lying on the hospital bed and the doctor said say hi to your baby. I skipped a heartbeat.(couple of them actually). I did not wanted move. I was eight weeks pregnant that was my new year gift. Two days later the doctor called me and asked me to get some more blood test done. I did. She said after two days repeat the HCG test. I did. After 5 tests she told me it's not a healthy pregnancy. There are no improvement. So after I got a scan they told me it's an ectopic pregnancy and we should get it out otherwise your life is in danger. After 6 doctors opinion this mom should get rid of the baby, who she fell in love with. Lying on the hospital bed thinking and talking to the baby I said you should come back to me as soon as possible because I can't live without you. And your mum loves you so much more than anything in the world. I feel loss is a loss even if it was one week 10 week or in my case 9 weeks. It was my baby, mine, my own.
Hi everyone. I'm new to the group, if anyone needs any help or just to chat about anything I'm always here. Just DM me. 😊
I'm just here cause I don't have anyone else to say this to. But I can't believe I'll never see her again. Like..ever. It hasn't even all hit me yet. Just parts. But she's the only person that ever truly, truly cares about me. Now I live in a world where I don't have that. Just…a sad thing
Rob, it's so hard but she probably doesn't want you to be miserable. I pretend to hold my mom's hand sometimes when I really need her love. I have a good imagination. It helps me.
I hope everyone is well today ❤️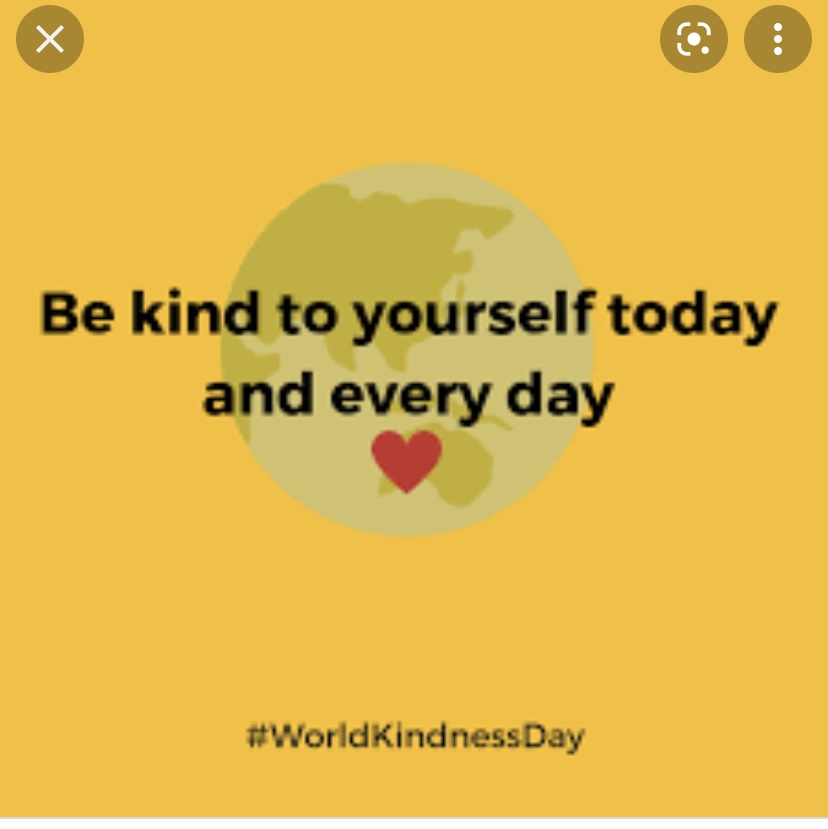 To me everyday is a battle dealing without that #1 person in your life!
Hi I had a wonderful son who had dmd and he passed away on the 29th of September 2012 he was 18years old