After so much heartache , and rejection from people , even those who pretended to be my friend as well as bad experiences, I am now more outspoken , serious , and a no nonsense type , as well as someone who pushes people away and doesnt take other people's crap. What do you all think of my new persona? is this normal?
I've felt so unattractive for the longest time.
❤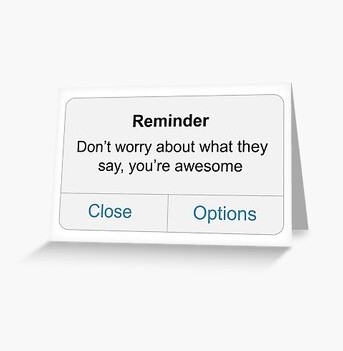 Kinda hard to be a more..sensitive dude y'a know? Like I tend to be the mediator or the more empathetic guy and it's not fun when that can label you as kinda weak or something. Plus the body issues and always wearing a hoodie..just been struggling a lil bit and I'd love some advice
I feel like I have been holding onto the past lately. I hold on to my regrets and I take things people say to me personally.
Never stop giving up on yourselves! Never never never! You all deserve deserve to happy! Sending love to everyone! 🤗
So I might as well put this out there to express on what I'm doing is best for me. Recently I've lost a special someone who I loved and cared for over my actions and she can't trust me anymore and wants to stay friends. So since that's the case I'm officially retiring from dating and relationships that'll lead to marriage. I don't want anyone else other than my friend otherwise if ANY woman tries to flirt with me they will get blocked on whatever social media platforms we talk on. I'm not the nice guy anymore I'm now turning into a asshole to all women because I don't want any in my life other than my friend who I've been fighting for. I don't trust them with my heart and they'll never get access to my heart other than me or if my friend comes back. If they even try to set up any date with me I'll pretend that I'll meet them and have them wait for a very long time and make them look stupid and it won't be my problem. Another idea would be if they're in my car having a attitude or they just automatically piss me off I will stop on the side of the road and have them walk home and if they don't listen I'll call 911 on them. If it's not my friend then it's a automatic no. No matter how many times they try. It'll be way harder for them to want me and that's rarely gonna happen. If they even try to want something more with me I will automatically block them or if they was to hang out at my place they're getting kicked out and I don't care. I'll even grab their shit and throw it out in the balcony. Same with them try to buy me stuff I will automatically break whatever stuff they give me. I'm also gonna do no favors to them they'll have pay their own stuff and I WILL NOT pay anything for them or even help them out they gotta figure it out on their own and it won't be my problem. But all in all this is the route I'm doing for now on because I don't want anyone else in my life other than my friend if she comes back. All women will get blocked if they try some type of flirting or wanna hang out. It's automatic no. I hate to become to asshole but this is what I gotta do because I'm retiring and I'm not dating or pursue no relationships for the rest of my life.
Something I read the other day really described where I'm at right now. "The cocoon stage of healing is when you feel drawn to spend time alone, to learn new things, and to truly connect with yourself." Can anyone else relate? 💜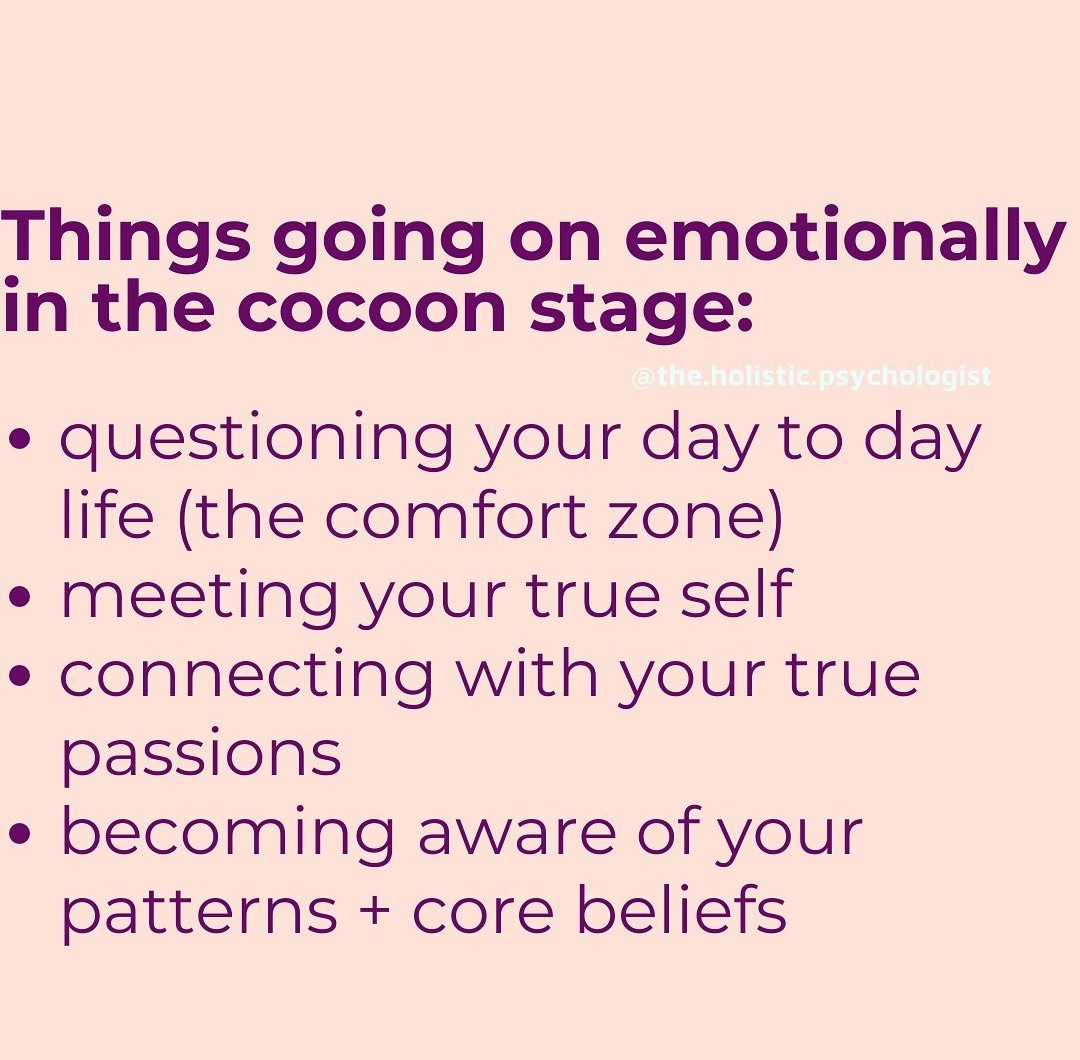 I've been trying for a couple years to eradicate "the self" because it's the root of all my problems and addictions and misery...i realized that I cant hate myself if there is no self. I'm trying to be an empty vessel and just ask god to take over my body and free will entirely
Part of the fun of building up my self esteem these days is reminding myself I have all the love and validation I need inside. I am enough. 💜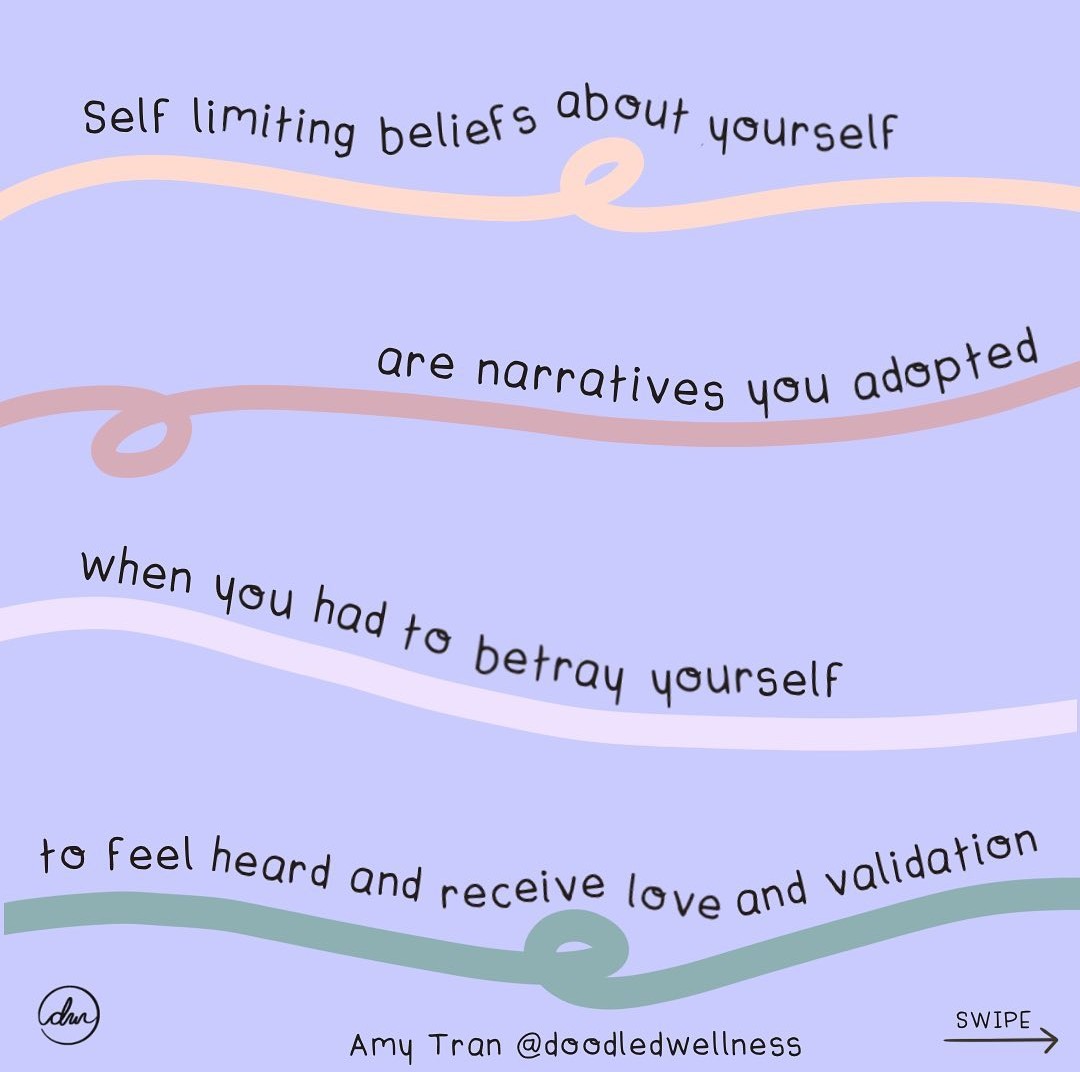 When you think about it, you've overcome things you thought you couldn't. You've gone through hurting and survived. I'm not going to say it happened to make you stronger. I'm going to say, it happened but despite it all you moved forward anyway. You chose to heal & find yourself.
I wrote this in 2019. I've come a long way and it has proven to me one again that journaling has its benefits. ********* I will be able to forget all the dark and graphic nightmares. I will be able to forget all the nights that I cried myself to sleep, I will be able to forget the blade slowly cutting my skin. I will forget all the breakdowns I had when I saw my reflection in the mirror. Depression is like being in a crowded room. You're surrounded with the people you know that love, support and worry for you. Yet you still feel overwhelming and alone. It's like being caught in a constant swirling storm. I will never forget my life's struggles, I will never forget how alone I've felt for so long. I am looking forward for a new journey. A journey of happiness and light. I have learned through my struggles that it has made me who I am today. Let today be your new start to something amazing. The MoC
Was never able, To swim, When I felt, Like I was drowning. Was never able, To run away, From the highway, Of life's silence. I felt life's heaviness, I felt the darkness, Of those heavy clouds, And, Heavy winds, Swirling around my soul. It probably doesn't even show, That I've been battling, With my own, Inner demons, Looking for a way, To get away, From this highway. The MoC
gentle reminders for you: ⋅ don't forget to take care of yourself! ⋅ you deserve to be happy and healthy! ⋅ you matter. you are important. you're loved!
Before you start anything learn how to finish
As some of you know, I'm always the kind of person to help those who reach out. I'm always trying to make people feel good about themselves, always reminding them that they are worthy and enough. I'll be taking some time away from a Wisdo to heal my wounds and concentrate on me because i am enough too. I hope you can all take some time for yourselves, because know one can save you from your inner demons but yourselves. Sending you all positive vibes and energy and remember you are all beautiful and enough. Hugs The MoC
Facing my inner self Sometimes, I don't feel like a person. All I feel is hatred, stress and emptiness. The fact that I let myself be bothered by stupid and ignorant people bothers me. It's hard for me to relax when my fucking mind keeps on running at high speed, analyzing, thinking and overthinking. The blood rushes through my veins like if there was no tomorrow. I hate it when suddenly my anger turns into tears. I'm ugly, I hate myself for overthinking and analyzing every fucking battle that comes my way. It's difficult to destroy the demons within me when no one else was holding my hand. Sometimes I feel like I have to smile and go on until I hit nightmare-land. I have to keep it together and keep my tears at a certain level so I don't drown. I keep on bleeding tears and there doesn't seem to be an escape from my fucking sick mind. Hitting rock bottom or being buried alive seems similar to me. Facing my inner self is depriving me from relaxing or enjoying what life has given me. Dealing with theses unwanted feelings is unbearable. All this to say that I will make it through the storm, with a smile, like I've always done. The MoC
You couldn't heal because you pretended you weren't hurt. No matter how the memories are heavy on your heart, there is still a reason why you're still around. A year ago, you probably thought you wouldn't be here, but something made you stronger without you knowing. Be graceful for how hard you worked. Congrat yourselves for making it this far. It takes a lot of courage to wake up in the morning, especially when the world doesn't see through your lenses. You are brave, strong, enough and worthy. Believe in yourselves. The MoC
Being that I wear a partial denture, does that make me less worthy or undateable? I don't know if this is the right place for this. I just feel down on myself about it, and feel as if no one will love me bc of it or not be interested in me anymore once they knew. I'm trying to accept myself. Can anyone help or talk to me?:(
GoodMorning You Guys Are Worth It And Amazing, Remember That❤️, YOU GOT THE JUICE
Tell yourself this morning and everyday: I am more than enough. I am everything
A former classmate hmu recently with a slew of questions but not a single one of those questions was "How are you?" I decided to only answer one of her questions which was where was I working now, I replied that I wasn't (working) and back in school again taking up Psychology. She immediately ceased contact after that but is still hardcore stalking my igs 🤣 It gives me the impression that she wasn't so sincere in wanting to reconnect with me. Some people just wanna know your business for shady reasons. Know what your limits are and hold your boundaries. Not everyone deserves a seat at your table.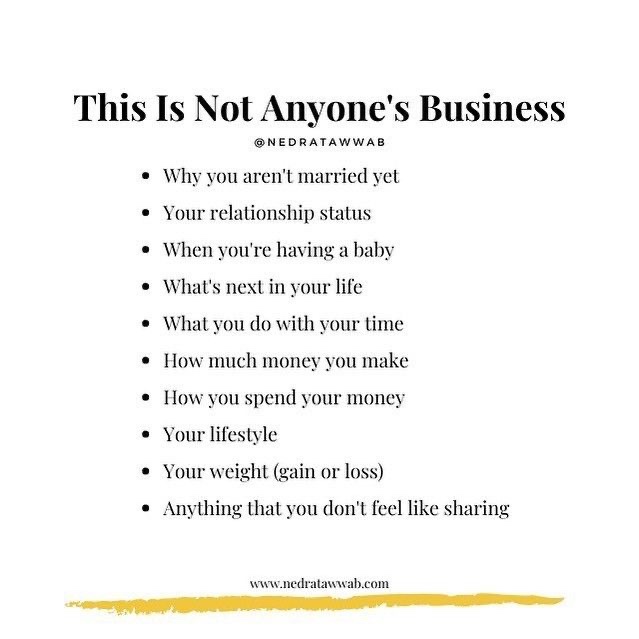 anyone available to talk?!
We will live has one. Let's open up our hearts, Because we're all, The same inside, We all bleed red, We all breath the same air. We gotta search, Within ourselves, Inside and out, Purely open up, To showcase, Our true colours. One day, we will be one. The MoC
I struggle to live by that quote a lot of the time, but I alone am enough, I think some times if I was living on an island alone I wouldn't be worried about anything about myself, not how I look, how I act, how I sound, anything. I alone would be enough, so most my worries are about what other people will think of me, not every body will like us but that's ok, we are not made for everybody but if we just be ourself you will find that alot of people will just like you for who you really are the person behind the false front that we can put up, more people that we think. Be unique, be you because everybody els is already taken.