I need someone so bad to just check on me or stay with me today to make sure im okay and safe. But i cant find anyone. 😢😢
I haven't figured how site works, so I post to anyone out there. I'm in a spiritual/psychology conundrum. I am disillusioned with contemporary Christianity having deconstructed it. That leaves me blowing in the wind of a tornado. I can now longer search outside myself for consistency by believing ancient creeds and dogma, but that requires diving inside to find the God Above in me. However, how can I locate God within when I can not even find myself inside. I seem to have no self. I have an unsure and shifting sense of self, not connecting with anything consistent through time. How can I stand and walk by myself when I can not discern a self?
I seem to keep meeting people who want my trust, but abuse it and leave me. Or ones who want no part of knowing or loving me other than on the most physical level. It's infuriating and makes it impossible to trust people... I'm getting to know someone right now who disappeared for a month immediately after we decided to get to know each other, then told me it was because his grandma died. I gave him the benefit of the doubt and another chance (because "shit happens" is essentially my life slogan) and we moved the convo to another platform, where the name associated with the user handle isn't the name he gave me, nor even the gender he gave me. I asked him about it and am waiting to hear more. So far I got a name clarification, but still no understanding why the two nsmes don't match. To be clear, I have no problems with a trans partner if that's what's up, and I'm open to dating nonbinary persons across the board. I'm pretty sure I put that in my profile even. I DO have problems with information discrepancies when meeting someone new and trying to feel out the potential of a romantic partnership. Because of that, I did a little checking on social media, and neither him nor his family posted anything about grandma's passing... No obitiaries online either. Yes, I acknowledge it's shady to check up on a potential partner like this, and it didn't bring me any comfort or enrichment, but again, trust issues and info discrepancies. I'm seeing the red flags and wondering what game is being played... I feel my walls going up and the crack in the wood but trying not to split before I have more facts. Why is dating so awful? I miss being able to just love someone (until they piss me off. Lol) Just wanted to let it out because it's all rattling around in my head and keeping me up. Anyone else go through this stuff? How do you handle it? The uncertainty kills me. The potential for things to be amazing or terrible... ugh. Dating while BPD.
Took me a white to accept it but here I am. I'm 31 trying to understand and come to grips with the fact that I don't know who I am day to day. Some days I wake up as the most confident person in the world, others I'd rather nobody look me and I've been walking around acting like that's normal. I don't know who I am anymore, just fragments of my personality. All have different traits. All have different interests and it's just me in the middle wishing I could give a shit about any of those things that used to take up a part in my brain that stimulated any kind of reaction:
The closest I ever feel to acceptable by MJ family is when I'm unmedicated and when I don't talk about it.
Go easy on yourselves. We can do a lot of good on with world.
I'm actually so done with this. How is this mental issue even manageable, I can't take it anymore, not knowing who or what I am, extreme reactions which hurt everyone around me, addictions, abandonment issues to the point I'd rather die than be left by anyone. How do I manage this honestly. Don't know how much longer I can take it
High reactivity day today. It's likely worse due to hormones, but it's difficult today. I'm having a lot of anxiety. Can't focus on anything and wanting to push everyone away while simultaneously feeling like people I care about don't care back. I'm so sad and so hurt and so angry and anxious. I want to be productive but can't stop my wheels spinning long enough to commit to a direction. I know that this is going to spiral to health anxiety later and asocial behaviour. I have the screaming thought that I NEED... but there's nothing coming to mind to finish the statement so I can find a direction. Or maybe too many things? I dunno what I'm thinking. The feels are too big and are clouding everything. Going to try to meditate for a while, but every time I slow down today, I find myself crying. I may do a bit of gaming to distract myself until I can pick a track and push myself to do something today. I have so much on my plate. I can't afford to have these kinds of days. I've worked too hard to get my shit together. I know I need to be kind and compassionate to myself, but my rage is looking for a focus. Probably gaming is the best route for now. 😋 Ugh.
I had to leave because it was for my own good
Yay bpd episode here we go….. accidentally trying to suppress my emotion I feel the ball of sadness suffocating me when will me next switch be 3 min , 10 min and hour feeling lonely and abandoned of course defensive. I realize it I'm self aware and yet I'm helpless at the safe time
ive learned that bpd can come from trauma and ive talked to someone and i can see some but theyre small but yet so hurtful and i feel so shit it fucking sucks having bpd the mood swings and feeling things so much more intensely are shit and the self destructive things i do to myself is like im trying to get better but the fucking bpd is like noo ur gonna stay shit
I'm new here and I don't know if it's appropriate for me to join in. My husband was diagnosed with BPD several years ago after not having a diagnosis of any kind that made any sense. Neither of us knew what this diagnosis meant. And we didn't really have anyone explain it to us. He passed away 4 years ago and this is the first time that I've seen anything about it or had any chance to talk to anyone else about what it is. I hope to learn lots more from this group of people. Thank you for sharing with me.
Wow. Just watched a video of a cat being hilarious and it made me laugh so hard I teared up but it immediately turned to confusing sad crying that won't stop. Not sure whether it's just a BPD emotional overwhelm issue or something else like hormones or something. So exhausting. Wtf brain?
I hate this world. I just want to be free.
Hello. Hope everyone is doing ok, and if not my PMs are open. :)
Are you aware of your disorder? Sometimes mine acts up and it takes me time to reflect and calm down
This is for anyone with Quiet BPD
I repeatedly read the phrase "feel your feelings" often followed by "but don't be your feelings." I'm curious, because our emotions are all wicked out, ought we to even feel them? Can we simply acknowledge our feelings, admit they are present and go about out current business, not deny or reject them, not hate the hard or the bad ones, not get upset for having them, but simply treat them as sticks floating by in the river of our consciousness, watch them flow down the stream, around a bent and gone. What are your thoughts on this?
It's unfortunate how low you can feel. Especially when you feel you have no one to reach out to.
One sad part of BPD is the we do have people and social institutions to reach out to, but we FEEL we have no one to reach out to. Our (my) feelings deceive us (me). They lie to us. For me and I believe all of us feelings dominate us, determine our reactions, dictate our decisions. If my brain was not defective all these years then my thoughts, my reasoning would be more of a guide for me, but, alas, no. :( I send to you love, empathy, and desire for you to reach out to others even though you do not Feel they are there. They are there. We are here. I am here.
❤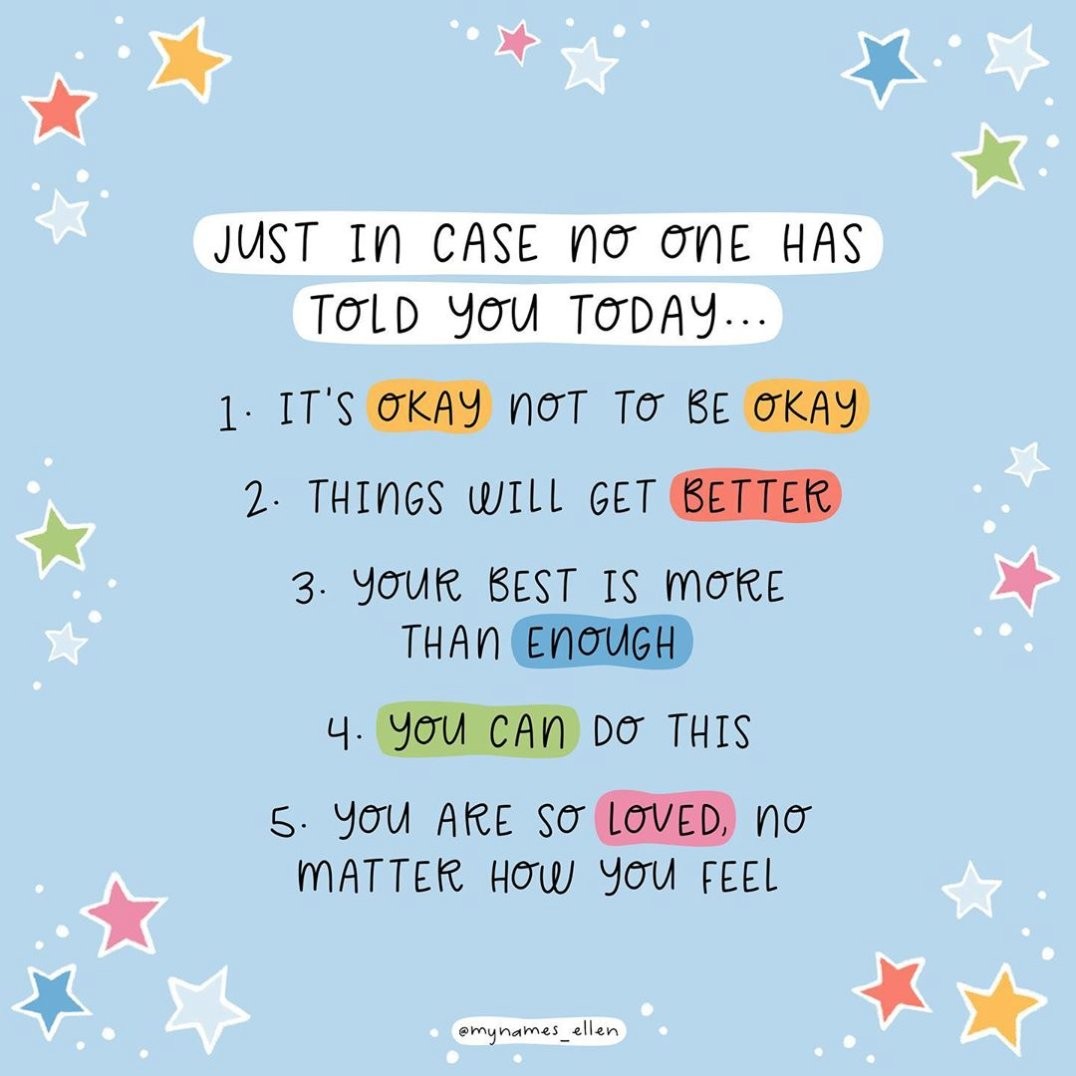 Sometimes we feel like our problems only start and end with us. That's not true; Its not your fault and many others can relate to your experience.
I'm mad at someone who acted out on me of bpd . Can I talk to someone ??
My sister has been outraged because I'm still on meds after I said I'd decrease them. She doesn't get the process and wants me to stop right now but I can't . She cut a lot of my belongings and she won't stop until I find a solution but I'm so upset , she cut up my bag/ souvenir from my trip this summer 😭 . I don't want to talk to her but everytime If I don't , she destroys another one of my belonging . I feel like I'm living in fear right now . It's terrifying . I'm losing it 🥺😭