Losing 80 pounds was the best and worst time of my life. I was finally not the fat girl anymore. I felt like the real me could show that I didn't have to hide in baggy clothes. I could wear what I wanted, and I had confidence like I have never had before. The attention was something I wasn't used to and something I never expected. Before, no one mentioned my weight. They just pretended it wasn't there. Then all of a sudden, everyone I knew was commenting on my weight loss and congratulating me, and telling me how good I looked. It made me feel like I wasn't good enough before. On top of that, all my guy friends no longer were my friends. It became I either let them in my pants, or they stop talking to me, so they all stopped talking to me one after the other. It was heartbreaking. My female friends were all of a sudden weird around me; my best friend even made me wear baggy clothes around her boyfriend because she was worried about how he would react to me being thin. I didn't understand it, and I still don't. I'm still me no matter my size; why am I invisible when I'm almost 200 lbs? But then, when I'm 120lbs, my looks are the center of who I am. I got assaulted a year after losing weight, so I gained every last bit of it back, and I'm miserable, and my cholesterol is horrible, all so that I'll be left alone. I don't know what to do anymore, and I could use some advice.
I have been trying to start my keto diet all month;but the truth is like any diet, it's so hard to start because during waiting periods where you prepare your body for dieting, you find yourself craving more than you normally would. Weight changes takes so much time and dedication.😔
I love that I still have a playfulness despite my age, body and all of life's challenges 💜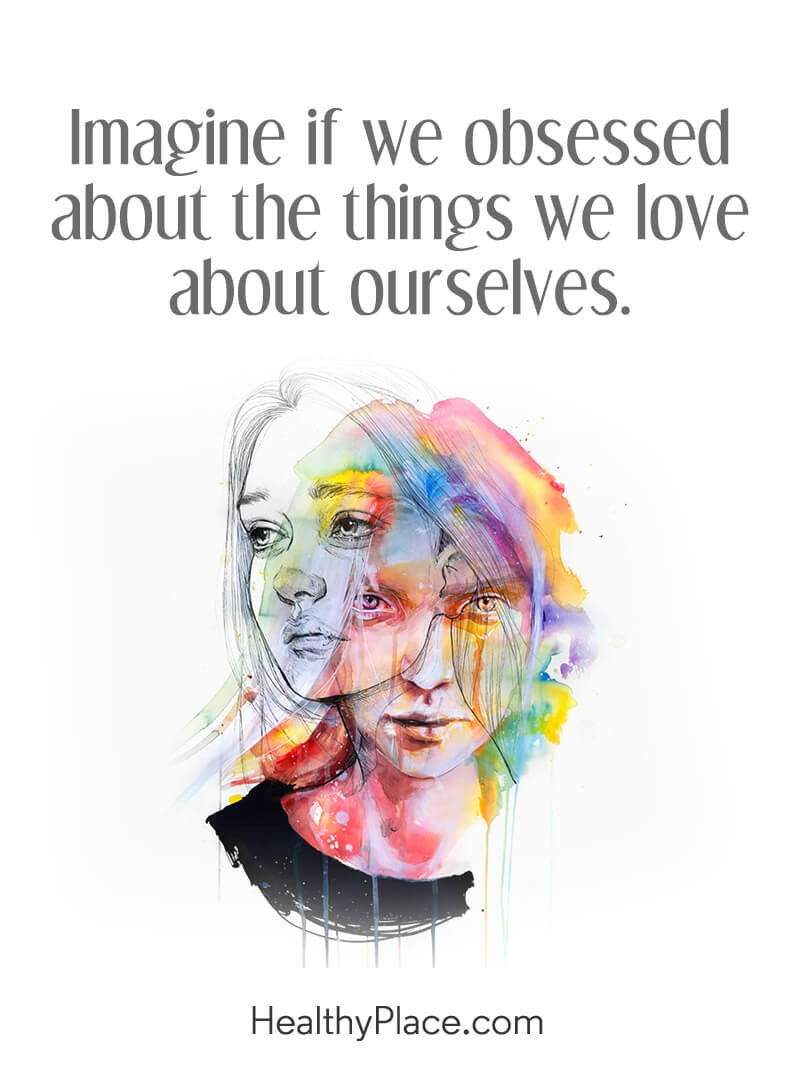 I hope everyone's doing okay today, I am here if anybody needs to chat ❤️
I'm feeling so low about myself and my body I should be proud that I gave birth to two kids they are my world I just don't like the way I look the way I fit clothes I could just cry can I talk to someone?!
There's a major difference between being thinner and being fit, y'all. Not everything is at it seems.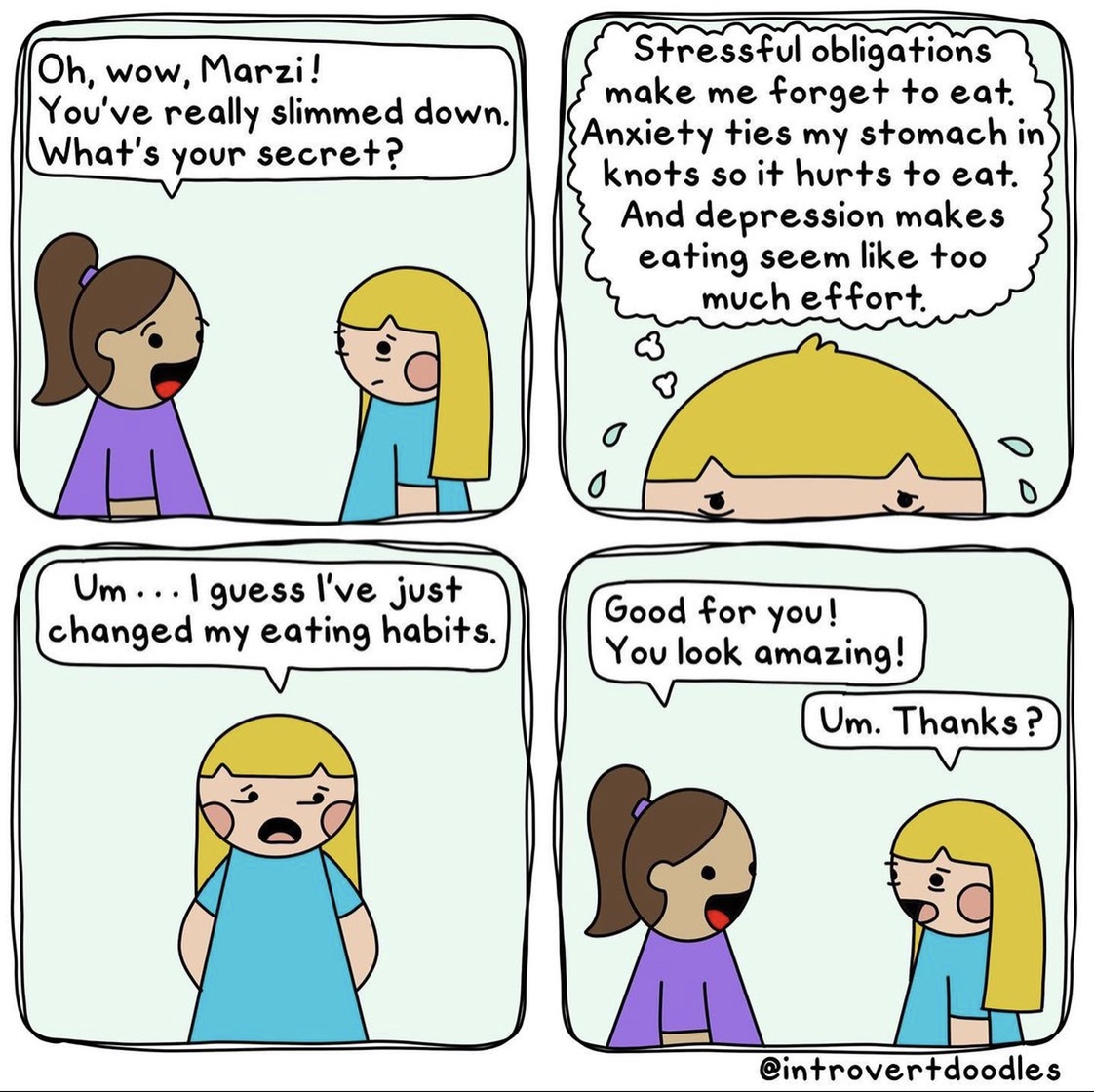 Even though I'm alone I'm just sitting here resting and thinking about it seriously why am I so worried if I lived such a beautiful life and am an amazing person and have a lot of beautiful qualities and it doesn't matter what the next person thinks or says about me I love myself.Even though I'm deeply hurt and sometimes cry myself to sleep that's very important because I'm learning to self heal and not keep the hurt and worry and anguish I have inside.Although people and society are cruel,I ignore them and continue living my life and enjoying what I love doing be it watching tv listening to music etc,I'm happy regardless whatever you do to try to break me I won't fall whoever your send to try to intimidate me I won't stand there and let them try to knock me down I will stand tall and be the happiest and bravest person I know the demons won't get me evil will not defeat or stop me I may look weak on the outside but I'm stronger than you can imagine believing in yourself more and learning to love yourself is important smile more and stop letting others use you or talk down to you or make you cry and doubt yourself you are unique you are special as you are❤️❤️❤️❤️❤️❤️❤️❤️❤️
Hi everyone, any advice would be great. I really want to lose weight but I struggle with being outside on my own due a trauma that happened (non direct). The gyms near me are always booked on weekends and work during the week. I've tried home workout but find it hard to get the continuing motivation to do them. I'm getting married next July and really want to slim down especially my face. Any help is gratefully appreciated. 😁
I can't stop fluctuating.
I've gone from 13stn to 18stn in the past year
You have much worth always remember that. You don't need to put your worth in an individual. ❤️
Here if anyone need to get motivated
I know one day I will be happy and my broken heart will be healed/But this feeling of sorrow and pain is too much to feel/I want to smile I want to laugh I want to jump with joy/But these tears flow heavy because my sadness is hard to avoid/I know out there somewhere my happiness lies/But I can't hide these tears in my eyes/I take it day by day and the time moves slow/Please happiness where are you as my anxiety grows/I know life is a struggle and I try to face it with my head held high/My heart can't take it no more all I want is to cry/I'm lonely I'm struggling I feel there is no hope/I'm trying to cope by hanging on a rope/This goes out to those feeling the same way I do/Don't worry my friends happiness will also one day find you❤️❤️❤️❤️❤️❤️❤️❤️❤️❤️❤️
Shoutout to those of us who have insecurities with loose skin and stretch marks!!! It's been so hard for me to accept these flaws, and they hold me back from trying to work on my self. I tell myself that I'm never going to have the body I dream of unless I get surgery. Sometimes I wish I could just hit a reset button or be born with another body. Who can relate?!? x🌈x
Be who u were b4 the dis appointment from other
Anyone been at a high weight and lost it all, need advice about loose skin and feeling like the person I was before I lost the weight
💜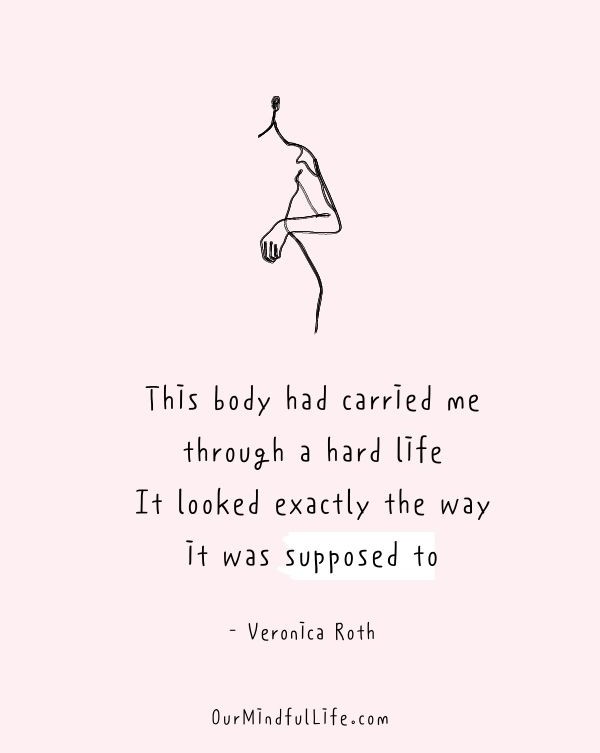 Why is it so hard to settle down and finally get to love someone and be happy and at peace like I want to be?I just think like this I'm at a level where a lot of people are looking up at me and can't reach my level of understanding so they stop trying and give up.I am not saying that I'm better than the next person but what I mean is I come from an old school level of respect class and dignity I was told not to judge anyone just by their appearance and learn to respect them for what they have inside.That's the problems others society this day and age some men and women alike do not know how to respect or another they just care about getting laid and do not understand that people have have genuine feelings they only care about what you look like and if they think you are not their type even before getting to know you or speak to you they judge you and pass you up.Oh he's too short for me he must be 6 feet taller or better and must have muscles a lot of money a car a house a job before he can talk to me and guys are like she has to be this much weight and I'll consider talking to her or they will talk to her on a dare and just want to see if they can have sex with her.I'm just speaking the truth there is no more compassion nor understanding and no communication of feelings and people instead of talking w each other face to face would rather text and cuss each other out and call one another names and cheat on one another when they have a loving partner at home I seriously am sad that I'm alone and single but I rather be that way then be ridiculed and judged by the way I look society is cruel and there is nothing anyone can say to change my mind that's why true love and happiness doesn't exist and if it does it's rare rant over
My gut is building up from anxiety, stress, and hormonal things I c ant control
I just dont think it's a great idea to lose weight---especially at my age when my body is still going through hormonal changes. With that being said, how can I maintain an ideal and socially appropriate body image. (Im tall but still hold some chubbiness on some areas of my abdomen and hips )
Learning how to love the new body I'm in. I've never been this heavy and I'm having to adapt to a weight I've never seen on myself
You see, sometimes, on our way to healing, we focus so much on trying to fix the wounded parts of ourselves that we get stuck with judging our flaws than healing. But, the only way to heal is through acceptance. Accepting that your flawed and wounded while loving yourself anyway.