What improvements have you made recently?
💗Self-Care Quotes💗 "Lighten up on yourself. No one is perfect. Gently accept your humanness." –Deborah Day "The only person who can pull me down is myself, and I'm not going to let myself pull me down anymore." – C. JoyBell "Of all the judgments we pass in life, none is more important than the judgment we pass on ourselves." – Nathaniel Branden "Self-care is how you take your power back." – Lalah Delia
Hey guys! I'm new In this community. I have been very sensitive lately and feeling low about how I look In general. I think it comes down to a lot of thing. I was hardcore bullied for 9 years in School, verbally abused by my dad who used to tell me that I should eat more because I was 'too' skinny as a kid. Then I got older, got on birth control, gained some weight then he told me to be careful I didn't get 'too' fat. I have never had a bad relationship with food and I workout often. I'm pretty healthy but I struggle with figuring out if I will ever feel like I look good enough. Bullying comments like "You're so flat, no one will ever love you, you will never get a boyfriend" is stuck in my head. It's impacting my relationship because I'm dating a guy who has been going to the gym for years and I keep thinking I will never look good enough to be with him and comparing myself to how other girls look. It made me deactive my Instagram account so I don't have to see all the pretty Instagram girls everyday. He's very supportive and tells me to stop comparing myself and that I'm beautiful in his eyes. But I have no idea how to work on this. I'm waiting to see a psychiatrist in august, dunno if that will lead me to get back into therapy. Just wondering if anyone of you in this community has some experience with this and some tips perhaps?
I will keep saying it until you start believing it. 🤍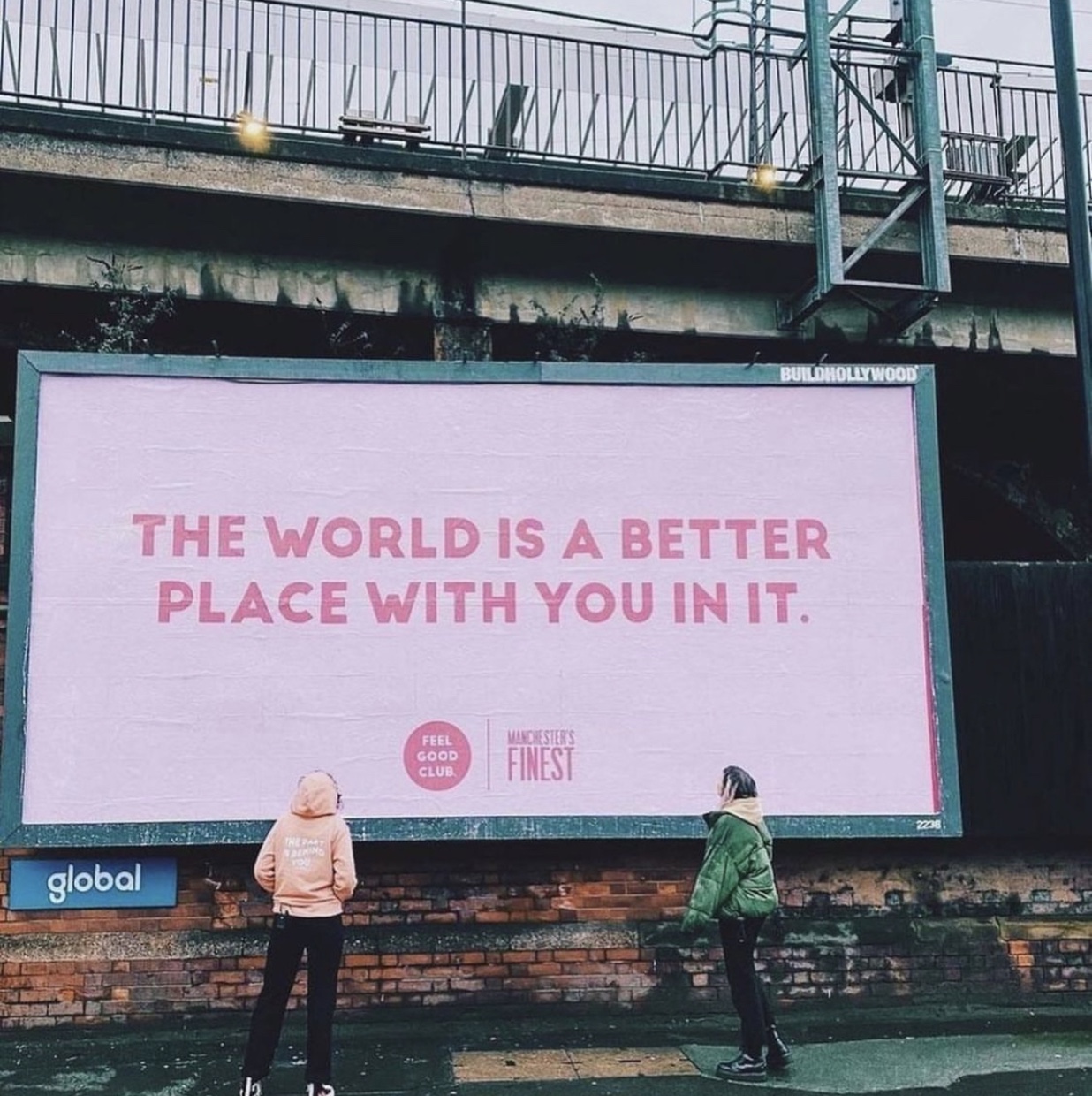 Hello, I've just joined! Don't be a stranger - please introduce yourself
Howdy! I'm new to this community. Nice to meet you all 😎
Hi! Nice to meet everyone here Always Remember You're Amazing!! 🙂❤️
💯 Truth 😁❤️💯🤟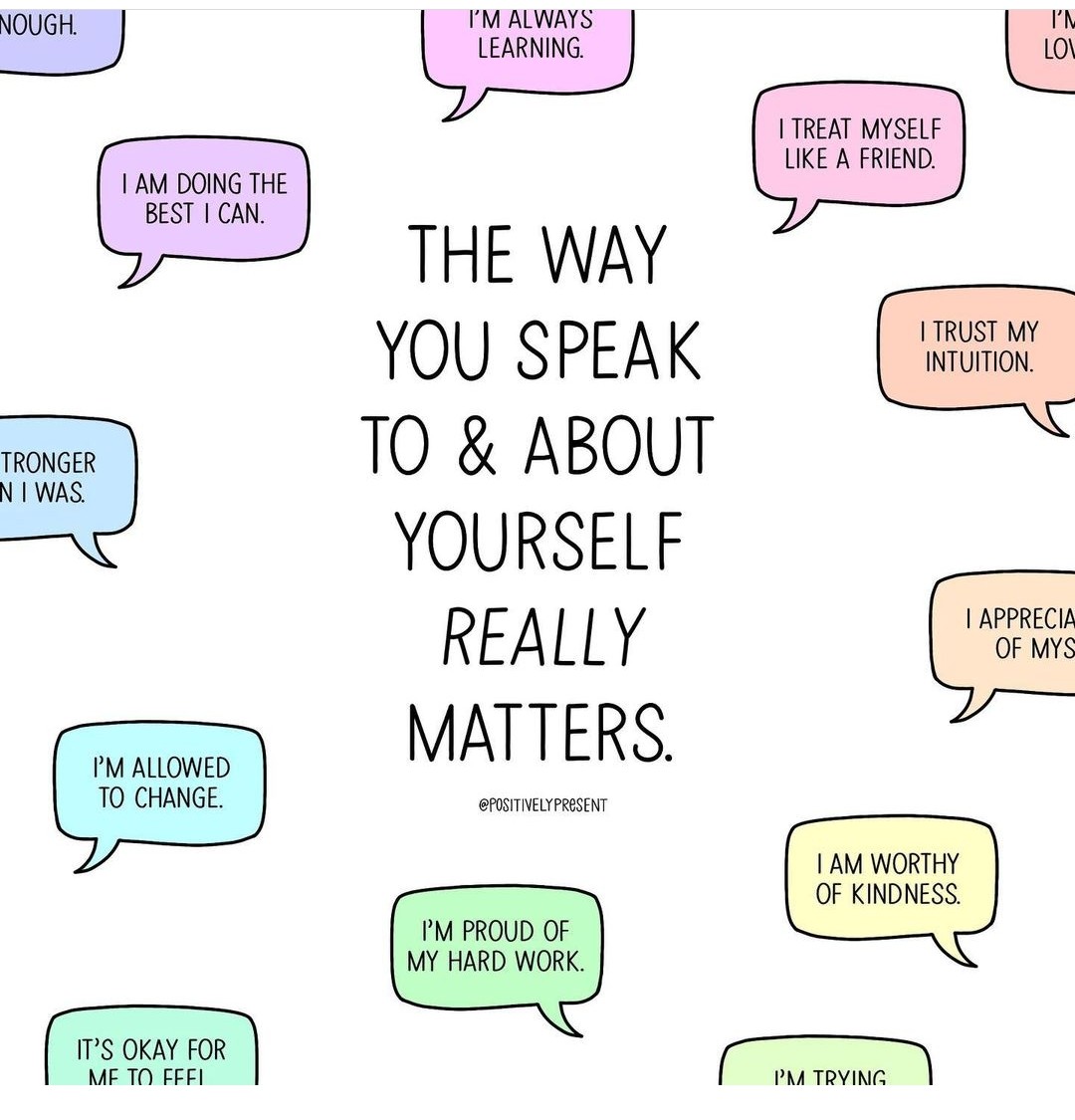 My dhudheh boob gettings bigger
Your worth is NOT determined by a number on the scale. Love yourself!
I realized something in the past year I struggled a lot being an endomorph and I just had to get used to being bigger than other people because even at 0 percent body fat I would be around 210 lb calorie in/calorie out is also important but the most important thing is just health. It's not about comparing yourself to others(something I did for years) it's about yourself. If anyone else is an endomorph just know your not alone
I lost 14 pounds and I want to lose a lot more but I'm not trying to impress anyone out here I'm just doing it so I can improve my health and feel better and no I'm not on any specific diet and mind you I work in a hospital kitchen and cafeteria and that food to me got me like🤢 after seeing all the by products and seeing how unhealthy some of the foods are to your body I've slowly been losing weight by eating less and drinking lots of water and cutting back on sodas
I've always had a love hate relationship with my body. I was teased growing up for being too skinny. My weight now goes up but when stressed I eat less and lose weight rapidly. Im in constant anxiety because I was to maintain my weight and i overeat to keep from losing but I know it's not healthy. Idk when I look in the mirror I see more flaws than anything.
I have fear of speed bumps. But, I am slowly getting over it. 😎
Howdy! I'm new to this community. Nice to meet you all 😎
All bodies are beautiful!💕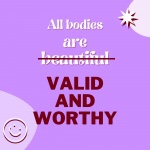 Remember that it is impossible to be perfect! And you are who you are meant to be!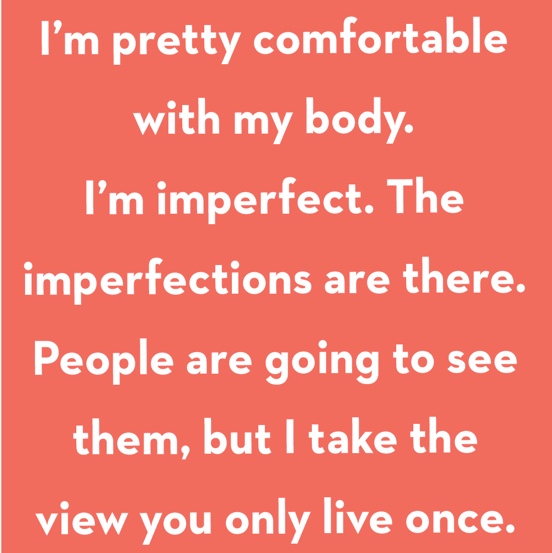 Nice to meet you, too! I'm also a newbie.
I have been really depressed and anxious and lonely. I don't go out often bc I am disabled. Yesterday I got my hair done and I was feeling a little less depressed, and then I get into a ride share (not sure if we can name companies here) with a mask on. The driver's car smelled like smoke thru my N95. He asked me in an irritated tone with angry inflection why I was wearing a mask if I don't have to anymore. I said I am immunocompromised and I have to, still. He kept prying so I said it's genetic (it is), and he said I'm sick because I'm fat. I told him I was in an accident and was in a wheelchair for a while and just started walking and can't go to the gym bc of COVID and being high-risk. He said, "what's that have to do with anything? You're sick bc you eat bread and sugar (I never discussed my diet). I told him I saw a nutritionist and she said I needed to eat a healthy amount of those things and have a balanced meal. He said she should be fired because, "look at you… you're fat". He totally killed my buzz and idk why some people just want to hurt others. People can be overweight for many reasons beyond their control, and even if it's by choice, he has no right to say that. I suffered with anorexia and bulimia since I was eleven. I told him that. And that's why I saw a nutritionist and they did intuitive eating. The issue is my metabolism. I hardly eat. How can people be so mean? Now I feel ugly again. I really needed to feel better and this was a splurge. I'm also disappointed in myself for letting him get to me.
Hi all, i'm new here. I have a bad relationship with food and my body image and have always hated my curves yet I continue eating and then will have days where I starve myself..i'm not even sure if this is a disorder I just needed to reach out because it just feels like a vicious cycle
Hey, Zara. I see we are in a lot of the same groups. I also have suffered with eating disorders since I was eleven. I'm also what people refer to as "curvy". People from my culture tend to be a bit more so than some other cultures I was around, and I was comparing myself to them. In my culture, curvy is considered preferable and always has been. Now, I've learned to accept my body, and even though I am overweight, I noticed when I act confident, guys in their early and mid 20s are attracted to me. Too young for me to date, but flattering! Some men love curves.
When Lizzo said "I'm so glad that you're still with us, broken but damn your still perfect" I couldn't handle it. Being human is no small feat & i'm glad to still be here, i'm glad you're still here.
Happy Tuesday! Keep pushing today, don't let the world get you down. I know it can be rough out there, but you've got this!! I BELIEVE IN YOU 😁👍 Drink some water and take things one step at a time
I get judged by women all the time because of my weight and quite frankly in the past I was affected by it and was sad because those women were shallow and instead of valuing someone's character and personality they instantly looked at me and didn't even bother talking to me.I'm slowly but surely losing weight but it's because I want to because of my overall health and when I get to my desired weight I'm going to be happy and that's all that matters.I'm a guy that appreciates a woman big or small and instead of placing judgment on them I rather get to know them from the inside out.I know plenty of people men and women alike that are lonely and sad because they feel ugly and I tell them have more confidence in yourself and learn to love yourself first who cares what anyone thinks
Hi there 👋 I'm new here - feel free to introduce yourself
If no one has told you today, I'm glad you're here. This world is lucky to have you. You're great, just the way you are🤟🏼
Hi everybody. Great to meet you all 🙌
Hello everyone! I'm excited to be here and to get to know you all💜
Sometimes I look in the mirror and my insecurities aren't there and I am like damn Jay Jay, sometimes you really can be a whole ass snack. 😉
2nd day in a row at the gym 😅🙏🌟 I will sleep well for sure, knackered after the elliptical at the end , 20 minutes. Have a good rest of your day my friends! Bed time here
Good morning fam! ☀️ 💚 ☕️ Got my workout in this morning and feeling great! Today, I encourage you to take a few minutes of your day to reflect on 3 things you love about yourself. I'll go first: love my empathy, discipline and problem-solving skills.